Your Local Store
MarineMax Boston
Sales
Monday:

Closed

Tuesday:

8:00 AM - 5:00 PM

Wednesday:

8:00 AM - 5:00 PM

Thursday:

8:00 AM - 5:00 PM

Friday:

8:00 AM - 5:00 PM

Saturday:

9:00 AM - 4:00 PM

Sunday:

Closed

Closed Monday, May 29 for Memorial Day
Service
Monday:

Closed

Tuesday:

8:00 AM - 5:00 PM

Wednesday:

8:00 AM - 5:00 PM

Thursday:

8:00 AM - 5:00 PM

Friday:

8:00 AM - 5:00 PM

Saturday:

8:00 AM - 4:00 PM

Sunday:

Closed

Closed Monday, May 29 for Memorial Day
Marina Office
Monday:

8:00 AM - 4:00 PM

Tuesday:

8:00 AM - 5:00 PM

Wednesday:

8:00 AM - 5:00 PM

Thursday:

8:00 AM - 5:00 PM

Friday:

8:00 AM - 5:00 PM

Saturday:

8:00 AM - 2:00 PM

Sunday:

8:00 AM - 2:00 PM
Fuel Dock
Monday:

8:00 AM - 4:00 PM

Tuesday:

8:00 AM - 5:00 PM

Wednesday:

8:00 AM - 5:00 PM

Thursday:

8:00 AM - 5:00 PM

Friday:

8:00 AM - 5:00 PM

Saturday:

8:00 AM - 6:00 PM

Sunday:

8:00 AM - 6:00 PM
64 Washington Court
Quincy, Massachusetts 02169
Amenities at MarineMax Boston
MarineMax Boston
About this Marina
The MarineMax Boston at Bay Pointe Marina offers 250 beautifully engineered wet slips which can accommodate boats up from 25 - 70-feet. Dry storage is available for boats up to 70-feet. The dock staff are highly experienced and very knowledgeable and will tend to owners and visitors every need. In many cases, MarineMax Boston's service team can provide service at your boat's location using the MarineMax app. Join them at the waterfront restaurant Tuesday - Sunday for takeout or a sit down meal. Additional amenities include WiFi, unlimited parking, hauling services, winter storage and Marina Events all summer long - movie nights, cookouts and Sunday morning coffee & pastries. The Staff at MarineMax Boston say: "We are conveniently located on the Town River on the southern end of Boston Harbor. By land, we are just off Washington Street, route 3A, in Quincy. There is a myriad of fun boating activities to do on the waters around Boston. We are located in a well-protected and secure area on the town river with easy access to Boston Harbor, the Harbor Island and great fishing & whale watching spots. The seasonal boating in this relaxed coastal environment provides the starting point for boating adventures and fabulous destinations throughout New England."
Storage Options at MarineMax Boston
Store your boat at MarineMax Boston
The MarineMax Boston offers 255 slips which can accommodate boats up to 70-feet.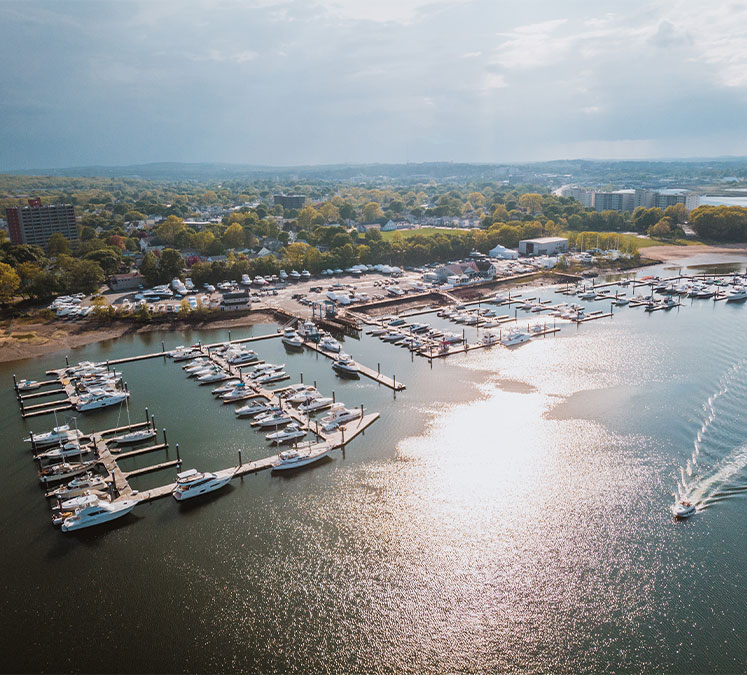 Storage Options at MarineMax Boston
Outdoor Storage
Our Outdoor Storage solution will keep boats and yachts safe and secure from all elements.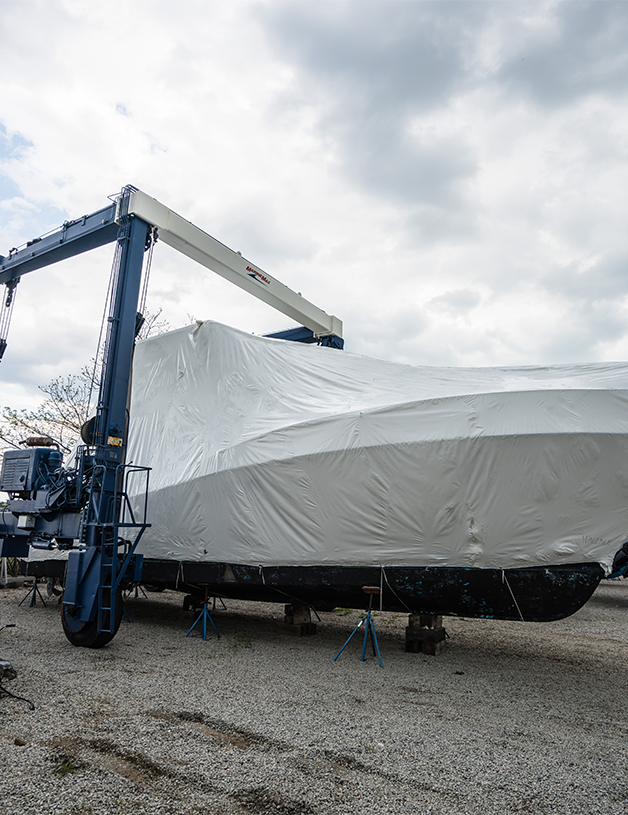 Services At MarineMax Boston
Onsite Marina Services At MarineMax Boston
MarineMax Boston is a full-service dealership, providing the areas highest quality marine repair and service.
Our MarineMax team consists of highly experienced electricians, engineers, and support staff who understand the unique electrical requirements to keep your boat or yacht running smoothly.
Electrical Systems
Our MarineMax team consists of highly skilled professionals who will repair anything fiberglass and composite related as soon as possible. So, you can go back to boating in no time.
Fiberglass and Composites
Our MarineMax team offers insightful troubleshooting and repair of marine hydraulic systems and components for your boat or yacht.
Hydraulic Systems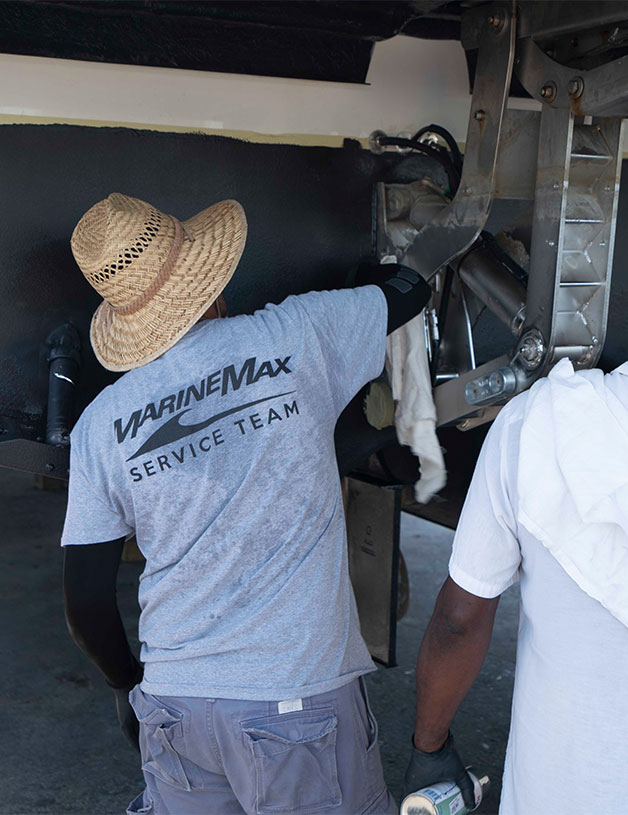 Keep your whole vessel running like new with our highly skilled MarineMax mechanics and extensive services. We provide a full-service approach to all your marine mechanical service needs. Simplify your boat maintenance. Our expert marine mechanics provide quality services for all the systems on your boat, so you spend more time boating.
Mechanical Systems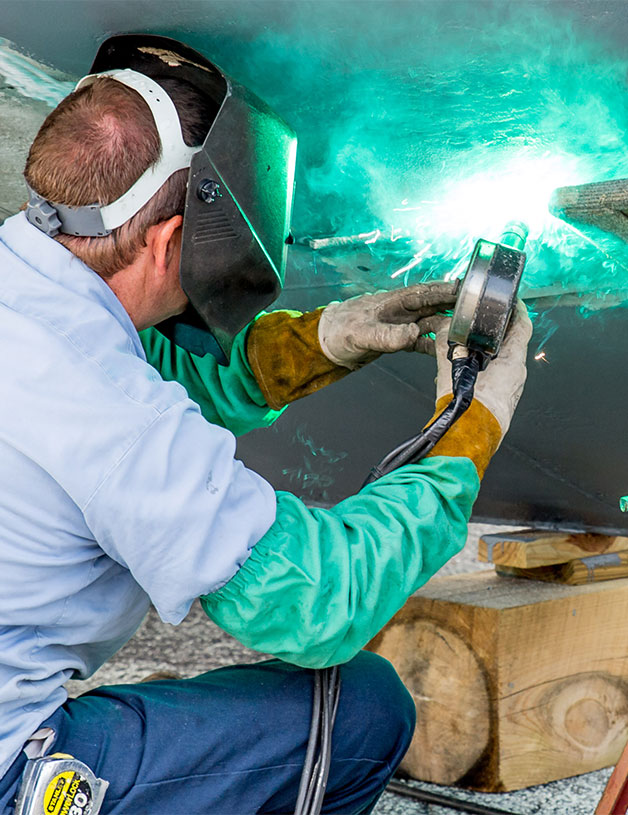 Let MarineMax fabricate or repair your boats to your specific requirements with our team of experienced service members.
Metal Work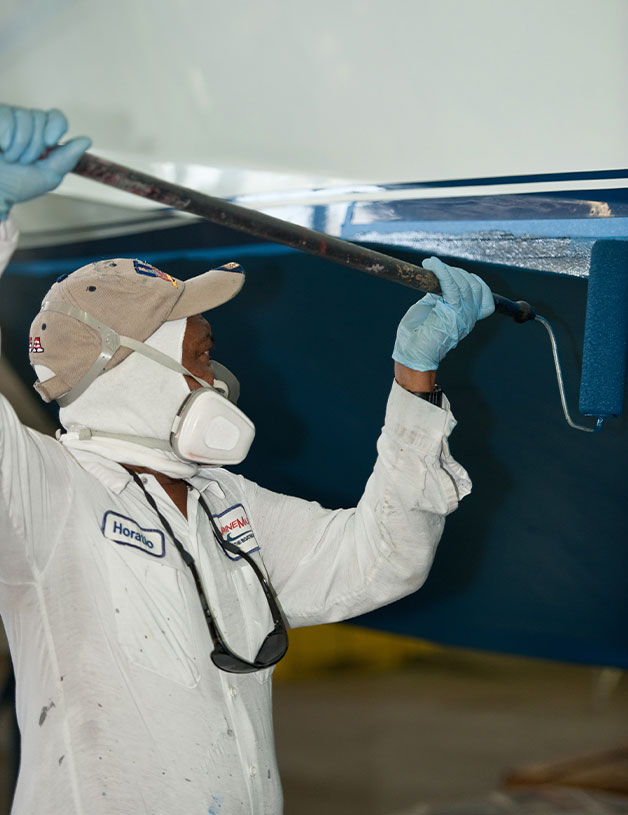 Let MarineMax bring your boat back to life. We can restore your boat to it's original beauty, fix any dings or scratches, or completely redesign it.
Paintwork and Finishing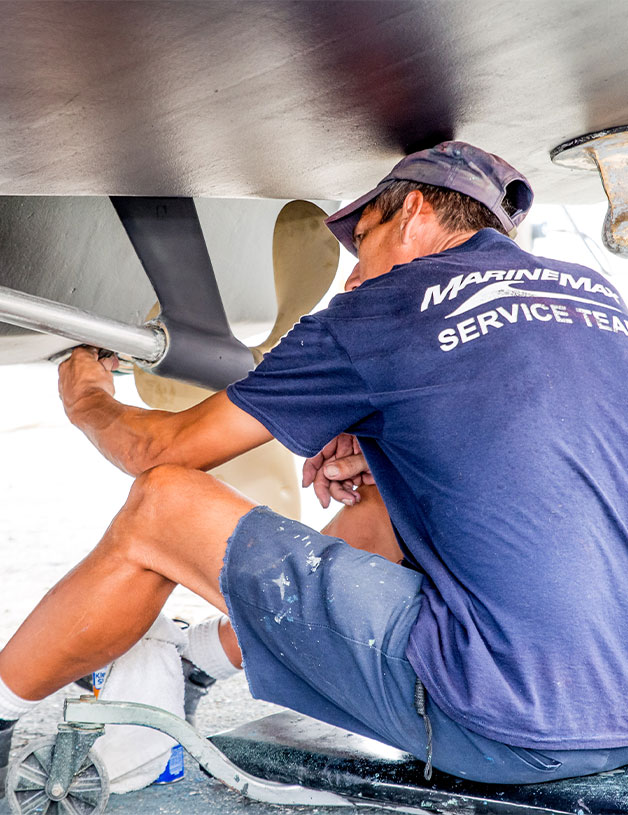 Your boat and yacht plumbing system requires routine maintenance and care. Come to MarineMax to keep your boat in pristine operating condition.
Plumbing and Sanitation Systems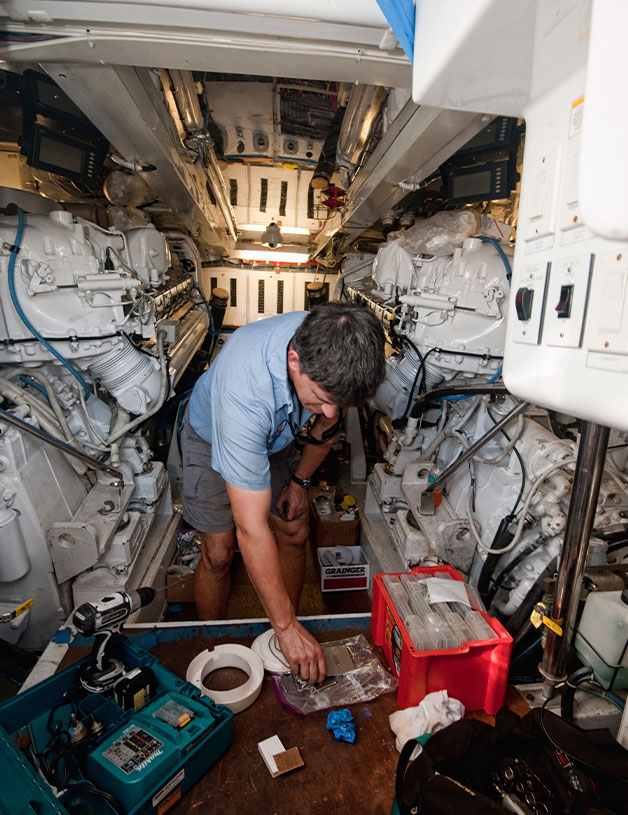 Refrigeration, heating, and AC can be one of the most crucial parts of having an enjoyable experience on your vessel. Let the MarineMax team keep everything running in tip top shape.
Refrigeration, Heating, and AC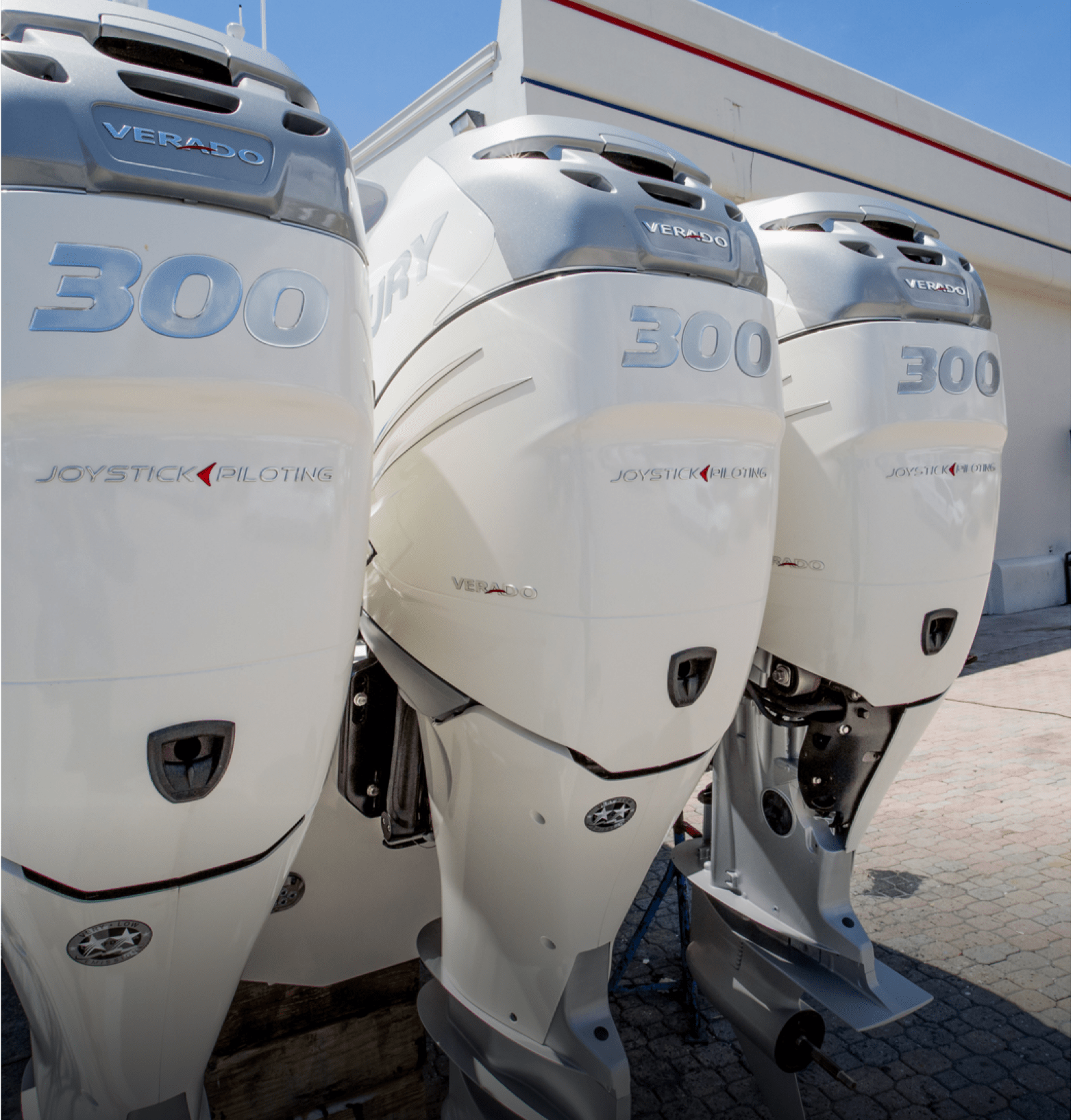 Boats are designed to take a beating. A boat's engine is not. If you love your boat but the engine's a goner, repowering is an affordable option.
Repowering
Let our MarineMax team repair all your boating equipment and technology.
Technology
Boston
(671) 288-1000
Monday - Friday
8am EST - 5pm EST
Saturday - Sunday
8am EST - 6pm EST
Events near Boston
Join Us for Events and Classes!