Boating Safety Classes
Learn how to enjoy your boat safely
Boating is one of the most enjoyable and rewarding past times. There is something so empowering about being out on the water. But knowing the rules of the water and how to properly operate and maintain your boat can mean the difference between a great day and a potentially disastrous one.

We want to make sure that people enjoy their boating experiences, whether they are spending an action-packed day out fishing or a lazy day cruising with friends and family. To ensure that our boaters have a fun – but safe – time out on the water, we proudly offer Boat Safety classes at many of our MarineMax locations. Additionally, check out our online library of boat safety articles and guides for more tips and tricksto stay safe on those fun boat days.

Our Boat Safety classes cover a variety of important topics, including:

Life vest laws and proper use
How to make an emergency radio call
Proper flare and emergency signal use
Rules of the water and local boating laws
Basic first aid
Much more
Being knowledgeable about preparation, as well as how to appropriately react to small hiccups and major emergencies on the water, can make or break your time on your boat. Please take a moment to view our local classes and seminars at your area's MarineMax to learn more about boat safety and how to have a great time on the water. Additionally, MarineMax offers Women on Water classes, designed specifically for empowering women to feel comfortable and knowledgable on the water, and Boating Tips articles for boaters of all experience levels.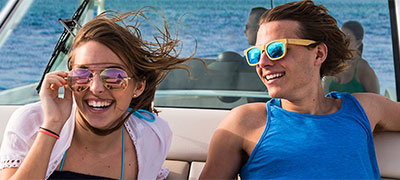 Boating Tips: Tips for First Time Boaters
Learn from long-time boaters' experiences to be the best at the boating lifestyle.
Learn Tips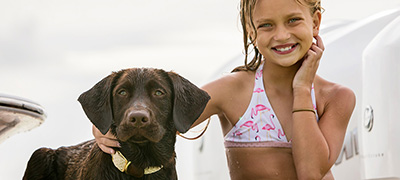 The Boating Lifestyles Blog
Browse hundreds of articles on customer stories, tips, trends, gear, amazing boating locations and more found in our Blog.
Explore Boating Articles
Getting Started is Easy!
Staying safe on the water starts here. Enjoy the journey as you explore different types of boats, activities, and much more.
Discover the world of boating
Find a Boating Class Perfect For You