New Year, New Features
With the world locked down and everyone trying to social distance, people are looking for safe and fun ways to enjoy time with family and friends. Many are discovering or returning to the boating lifestyle. It is ideal for getting out there and having a bit of excitement. So, what is new for those that have not been in the market for some time?
Larger Outboard Boats for Fishing, Cruising and Day Boating
The most remarkable change in marine propulsion is the ongoing trend to large outboard-powered fishing and cruising boats over 40-feet. Touted as more reliable and easier to maintain, most are used as day boats for fishing, cruising and entertaining.
Although not greater than 40-feet, the Aquila 32 and 36 is a significant tangent from the conventional day boat concept. However, these power catamarans offer yacht-like amenities with their large beam mounted on twin hulls and are powered by up to twin Mercury 400 Verados.

First seen at the 2020 Miami International Boat Show, Boston Whaler introduced its 405 Conquest with a length overall of 41' 4" and a beam of 13' 6" there is plenty of space onboard. Scout in 2019 introduced its 530 LXF with a 53' length overall, a 14'8" beam and a 2,250-max horsepower.

Ocean Alexander bowed to the trend and created a "day yacht," - the 45 Divergence with its 47-foot 5-inch length overall and a 13-foot 9-inch beam powered with quad Mercury 350 Verados.
Forward Facing Outdrives for Safety and Tow Sports
By integrating a Forward Drive vessel with the optional Volvo Penta Electronic Vessel Control (EVC) system, you can add beneficial functions such as the Glass Cockpit System and enjoy features such as Tow Mode.

Mercury Marine recently unveiled its Bravo Four S forward facing drive with Smart Tow controls, a new drive system for MerCruiser engines that elevates the art of crafting perfect wakes for wake surfing, wakeboarding and other tow sports. Digital controls that coordinate surf waves and propulsion settings under a single and intuitive user interface make it easier than ever before. Another advantage of the Bravo Four S drive includes enhanced maneuverability, especially at low speeds, resulting from the forward facing props' extra "grip" on the water. Just introduced by Mercury, the Bravo Four S drive is certainly being considered by Sea Ray and other Brunswick boat manufacturers since they are all under the same Brunswick parent corporation.

Traditionally, inboard/outboard propulsion systems have the engine mounted onboard with the transmission unit bolted onto the transom with the propellers pushing the boat forward. Forward facing outdrives place the propellers facing forward, under the boat, pulling the boat forward. This puts the propellers in clean, denser water improving performance. In addition, forward facing outdrives improve safety and allows boat models to turn more sharply.

Volvo Penta created their new Forward Drive enhancing just about every use of the boat, from cruising, to performance, to all types of water sports. With the Volvo Penta Forward Drive it produces less noise and exhaust smells, since the exhaust fumes are emitted under the Volvo Penta created their new Forward Drive enhancing just about every use of the boat, from cruising, to performance, to all types of water sports. With the Volvo Penta Forward Drive it produces less noise and exhaust smells, since the exhaust fumes are emitted under the water. Duoprop enhances fuel economy, better maneuverability, greater low-speed handling and fast acceleration.
Some of the newest features and innovations are all about FUN and making sure your boating day is as smooth as possible. Boston Whaler knows how critical a fully-charge cell phone is for your day out on the water. That's why their new Dauntless models come equipped with cordless charging stations on the dashboard of the helm.

The Sea Ray SLX 400 Outboard has popularized the use of ingenious fold-down patio wings – making a day on the water more fun for the whole family. This feature extends the cockpit all the way to the water and certainly stops both guests and passing spectators in their tracks. The Ocean Alexander 45 Divergence and Aviara models, to name a few, also tout this entertaining feature.

The newest vessels also bring cooking on board to the next level. Host a party and feel comfortable cooking a gourmet meal from the premium helm of models like the Aviara AV40. Your crew will gather around your luxurious summer kitchen where entertaining is made a breeze.
Digital Control Systems
Digital marine control systems have been making boating easier and more reliable. Digital controls replace much of the cabling and hose lines of traditional mechanical or hydraulic systems.
Electronic controls ease the task of running multiple outboards. For example, Mercury Marine's Digital Throttle and Shift (DTS), with a press of a button on the control box, operators use a single lever for shift and throttle of up to four outboards. Another button on the DTS binnacle synchronizes the revolutions per minute for up to four motors.

Drive-by-wire systems also facilitate the addition of second helm stations in a tower. A second binnacle integrates with the electronic controls. A press of a button transfers control.

Electronic throttle and shift controls also make possible integrated joystick steering systems, some of which incorporate station-keeping features. The computer brains of systems such as Mercury Joystick Piloting for Outboards and Yamaha Helm Master control the electronic throttle and shift as well as pivot and move the boat in joystick mode. Many Aquila Power Catamaran, Sea Ray, Harris Pontoons, Scout Boats and Boston Whaler models feature the Mercury DTS and Joystick Piloting systems. Scout Boats and NauticStar are just a few brands that offer Yamaha Helm Master control systems.
Digital Switching Systems
Digital switching systems eliminate mechanical switches, contacts, fuses, busbars, and wiring harnesses with separate wires for each and every switch and replaces them with an electrical flow of current distributed through a NMEA2000 "backbone" cable. The interface can be displayed in a number of ways. On the Ocean Alexander 45 Divergence it is through the dedicated Octoplex touch-screen display. Scout has digital C-Zone digital switching on their 420 XLF that is integrated into the Garmin multifunction displays.

As technology evolves over the next few decades, recreational boat manufactures will adapt new technologies to their products, continuing to make boating easier and even more pleasurable.
Schedule an appointment at your local MarineMax!
Let's Get Social 👍
We want to hear from you! Share your boating photos and videos. You may even get featured on one of our channels, along with the latest news from across the boating industry, fun stories from fellow boating enthusiasts, and much more!
Follow Us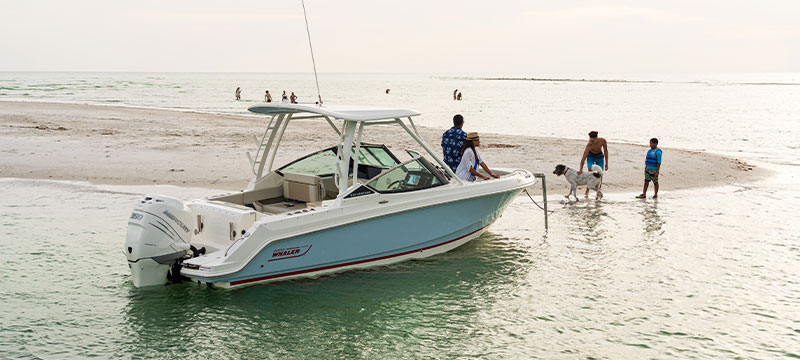 Find Your Perfect Boat Today
Start your search for the boat that has it all for your lifestyle! Explore premium new, used, and brokerage boats.
Search Boats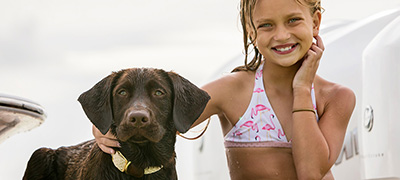 The Boating Lifestyles Blog
Browse hundreds of articles on customer stories, tips, trends, gear, amazing boating locations and more found in our Blog.
Explore Boating Articles