Hatteras Yachts and Fish Tank Sport Fishing Partnership
World-class anglers will be helping in the design of the next generation of Hatteras Sportfishing Yachts.

Hatteras yachts, a world leader in constructing sportfishing and luxury yachts from 45 to 105 feet, has announced a partnership with the owners of Fish Tank Sportfishing couple Chris and Laura Jensen, along with their captain, Ben Horning.

The trio have logged thousands of hours on the water and are well respected across the globe amongst other anglers. Whilst Hatteras Yachts has proved through 60 years of signature innovation and design, that they will deliver on their promise of a life without limits.

Their partnership began June 12, 2018 and has caused a lot of excitement within the yachting industry. This partnership molds the experts from the yachting world and the experts from the fishing world, creating the perfect duo.

Caterpillar Marine will also be a key partner in the production of a next-generation sportfishing yacht.

As this relationship develops in the coming months, so will these articles!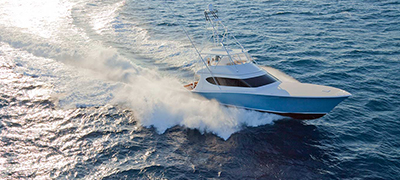 A New Breed
Hatteras yachts are the standard to which all others are judged - above and below the waterline.
Get on the Water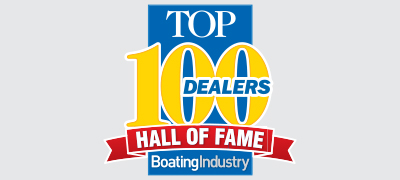 Recognized as a Top Dealer
MarineMax is honored to be the founding member of Boating Industry's Top 100 Dealers Hall of Fame. MarineMax is now one of only five dealers to be part of this elite group.
Discover the Best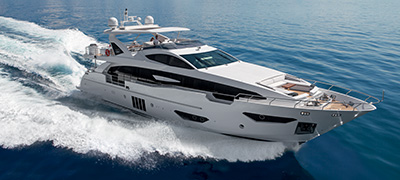 Find Your Yacht
Yacht ownership at MarineMax comes with superb benefits like rendezvous trips and parties, VIP boat show access, and dedicated yacht owner services. Start down the path and explore our stunning yachts.
Search Yachts