From the Helm | Boating Broadcast | Boat Shopping Experience in the Digital Age
MarineMax From The Helm Boating Broadcast is an entertaining take on the boating and yachting lifestyle. Tune in to the weekly video podcast that connects boat owners, innovators, and leaders in the boating industry.
Upcoming Episodes
Check out these upcoming premieres on the MarineMax Facebook page and MarineMax YouTube channel!
Thursday, May 27

Time

Topic

Where to Watch

11:00 AM

No Shoes Reefs

Thursday, June 3

Time

Topic

Where to Watch

11:00 AM

Ocean Alexander "Dreams"

Thursday, June 10

Time

Topic

Where to Watch

11:00 AM

DEEP Apparel
NOTES AND TALKING POINTS
From the Helm, Boating Broadcast is brought to you by MarineMax, the nation's largest boat retailer.
HEADLINES:
Discover Boating's The Ultimate Boat Show Insider Guide is a go-to plan for making a summer boat shopping list. The website contains a round-up of what's on-trend in boating for 2021, from the coolest new models to must-have gear. Plus, tips and advice for everyone from beginning boaters to seasoned skippers.
Aviara creates an elevated open water experience by fusing progressive style and effortless comfort in every modern, luxury vessel. Now you can see the Aviara difference with The Aviara Experience, Digital Boat Show. Their aesthetic exudes European styling and delivers unmatched levels of craftsmanship and feel for customers that demand perfection. Aviara, born from a team with decades of innovation excellence, performs with unrivaled precision, enabling captains to master every escape. Shop Aviara boats.
Tige Boats and ATX Boats recently launched the next-generation Virtual Experience, bringing a 4K virtual reality 3D showroom to your living room. The experience allows users to immerse themselves as if they saw a boat in person. It will enable consumers to conduct an adequate amount of research before advancing their purchase decision by providing a unique look of every Tige and ATX model side by side and walkthrough videos from Tige/ATX top product professionals. Shop Tige boats. Shop ATX boats.
Demand is at an all-time high, and order slots are filling up. Safely find your next boat and get on the water in 2021 with The MarineMax Winter Sales Event Online Experience. Shop leading brands and new models on display in one place (in-store or online). Find an event near you.
Mercury Marine recently announced a new 7.6-liter V12 600hp Verado® outboard engine, continuing to transform the high-horsepower outboard market, providing its most powerful and capable outboard, which includes several industry-first features for a wide variety of applications. Watch the full video on Introducing the Mercury V12 600hp Verado Outboard
SOCIAL:
The social media scene is blowing up with the announcement of Mercury Marine's new 7.6-liter V12 600hp Verado® outboard engines! Check out Brunswick brands Boston Whaler and Sea Ray Boats showing off their latest upgrades on Instagram. Next, Scout Boats gives us a series of videos showing off features like the easy access engine service hatch and the industry's first independently steerable gearcase. Finally, a very famous Mercury arriving via boat in Budapest. Watch the video on YouTube.
NEED MORE BOATING NEWS?
You can see or hear more episodes of Boating Broadcast and our sister podcast, Boating Tips LIVE, on The MarineMax Blog, accessible on the website or via mobile phone through the MarineMax App. or you can also access more episodes on Amazon, Spotify, Google Podcast, Apple Podcast, or wherever you get your podcast news. We hope you enjoyed today's Boating Broadcast, as always, Stay healthy, boat happy!
Have ideas for our next episode or want to connect with us?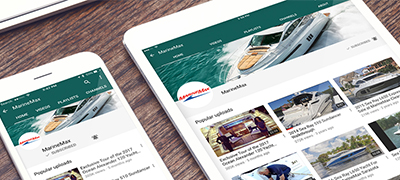 Let's Get Social 👍
We want to hear from you! Share your boating photos and videos. You may even get featured on one of our channels, along with the latest news from across the boating industry, fun stories from fellow boating enthusiasts, and much more!
Follow Us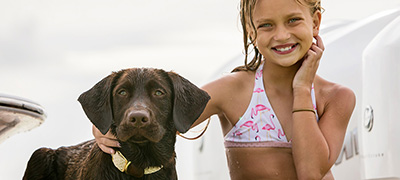 The Boating Lifestyles Blog
Browse hundreds of articles on customer stories, tips, trends, gear, amazing boating locations and more found in our MarineMax Lifestyles Blog.
Explore Boating Articles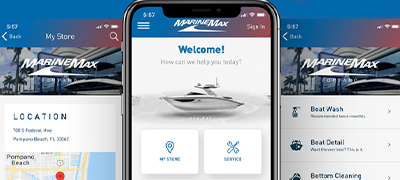 MarineMax App
Scheduling service for your boat or yacht is now easier than ever with the new MarineMax mobile app.
Download Now