Boating Tips LIVE
Welcome to Boating Tips LIVE with MarineMax! Join hosts Captain Keith and Captain Nick for weekly chats about all things boating, and bring your questions! They will field viewer questions LIVE during the broadcast. Subscribe and follow us on Facebook and Youtube to get notifications and keep up to date on the latest boating tips. Ask questions, make comments, and join in the fun!
Watch More:
All Boating Tips Episodes | Boating Tips Raymarine Series | Upcoming Episodes
Page Position for video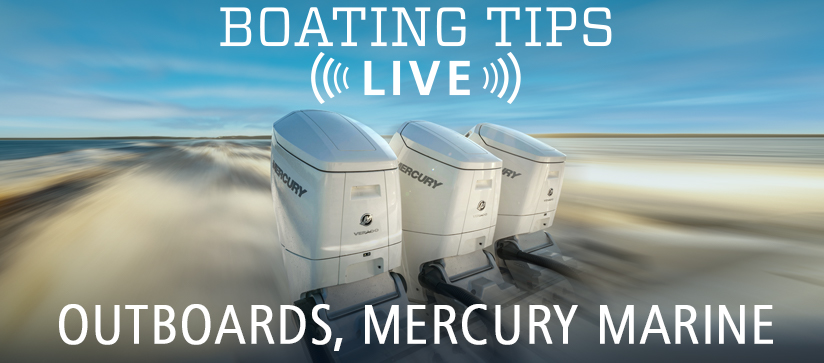 Play video for Your Outboard Questions Answered! With Mercury Marine
Boating Tips Live
Mercury Marine has been making world-class outboards and sterndrives for more than 75 years. They started back in 1939 in a small machine shop in Wisconsin, and they've grown into the largest builder of marine propulsion systems in the world. Tune in to hear from Jeffrey Becker, Senior Category Manager for 150hp and above outboards at Mercury Marine. Join the Facebook or YouTube stream and get your outboard questions answered, LIVE during the broadcast!
Page Position for captains
Meet the Captains
Captain Keith
Captain Keith Lake grew up on the west coast of Florida, where he spent countless days boating, fishing, and diving with friends and family. His passion for being on the water lead to his career in the marine industry. Captain Keith's career with MarineMax started in 2001, and he currently possesses a U.S.C.G. 100 ton master mariner credential. He has helped thousands of clients learn how to operate their vessels and utilize onboard systems safely. In addition to the hands-on vessel training, he teaches several boating classes, including MarineMax's "Women on Water" and "Intro to Boating" classes. Captain Keith was also selected as 1 of 13 marine industry stakeholders to sit on the Sea Tow Foundation's newly launched North American Sober Skipper Advisory Council. "I am thrilled to be part of the Sea Tow Foundation's North American Sober Skipper Advisory Council," says Captain Keith. "This is an excellent fit for me while providing an opportunity for MarineMax to continue being a leader in promoting boating safety."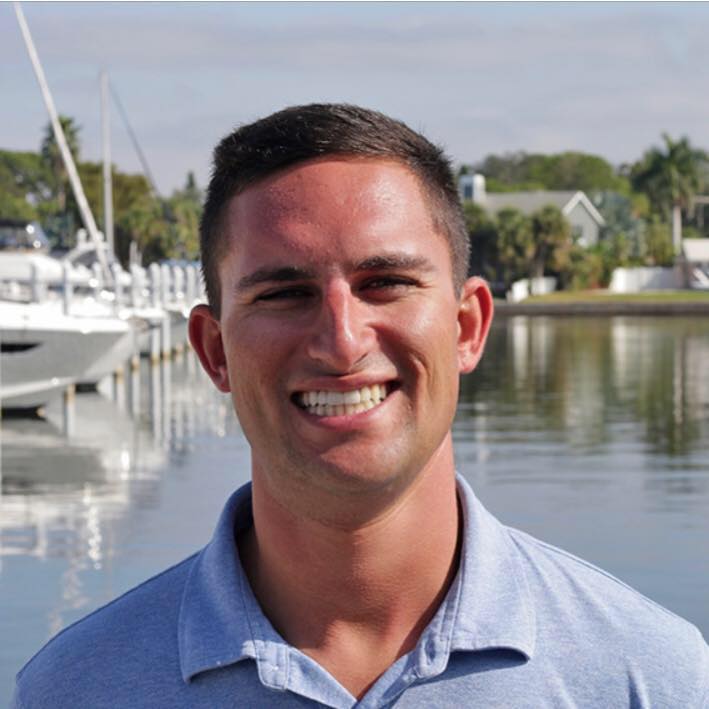 Captain Nick
As a native Floridian, Captain Nick has been on and around the water for as long as he can remember. His true passion for boats and the ocean started when he was just nine years old. He started out as a First Mate on a Charter Fishing boat in Cape Cod, Massachusetts. Since then, he has been hooked (no pun intended) on fishing, and anything involving the water. After learning the ropes, Captain Nick gained a 50-ton Master Captain's license at the age of 19. Before becoming a sales professional, Captain Nick worked for MarineMax as a dockhand and a delivery captain. His dream growing up was for someday to have a boat of his own, and now that he works at MarineMax, he has all the boats a man could ever want! What a dream come true.
Page Position for schedule
Find Your Perfect Boat Today
Start your search for the boat that has it all for your lifestyle! Explore premium new, used, and brokerage boats.
Search Boats
Let's Get Social 👍
We want to hear from you! Share your boating photos and videos. You may even get featured on one of our channels, along with the latest news from across the boating industry, fun stories from fellow boating enthusiasts, and much more!
Follow Us