Top 5 Spots for Fall Boating
You may be pulling out your scarves and your boots, but fall still presents wonderful boating opportunities! Check out our top five spots for enjoying the change of season by water.
1. Lake of the Ozarks, Missouri

As the largest man-made lake in the United States with 1,150 miles of shoreline, you'll have plenty of water to cruise and enjoy the picturesque changing colors of leaves in the fall. Choose to pack your lunch or stop at one of many lake restaurants, plan your itinerary and don't forget to dress in layers for the cooler weather. It will be an afternoon everyone will enjoy.

2. Montauk, New York

While New York will cool down quicker than the more southern states, it still offers beautiful fall boating and fishing. Well into November, angles will delight in catching striped bass. Other boaters enjoy boating to Montauk to explore the village and surrounding areas. Montauk is full of history with a lighthouse dating back to 1797 and a farmhouse built the same year. Weather can change quickly in the fall so make sure to keep an eye on it and react appropriately.

3. Fort Lauderdale / Miami, Florida

For those who prefer warmer weather even in the fall, they'll find it in the Fort Lauderdale and Miami area. Native Floridians also delight in the slightly cooler weather that creates a change in pace when boating in the fall. Numerous restaurants offer delicious dining for lunch and dinner by water, making for a perfect opportunity to cruise the waters and stop for a meal. Fishing is also easily accessible with the Gulf Steam just a few miles offshore. As the Yachting Capital of the World, Fort Lauderdale is home to more than 40,000 yachts and the Fort Lauderdale International Boat Show each year in the fall.

4. Lake Lanier, Georgia

45 minutes north of Georgia, you'll find 700 miles of shoreline at Lake Lanier. It is the most popular lake in the southeast and largest lake in Georgia. In addition to stunning fall foliage, boaters can enjoy restaurants, shopping and entertainment. Around the lake are over 45 parks and 10 campgrounds.

5. Fort Myers, Florida

Like the east coast of Florida, the weather on the Gulf side of Florida cools down some in the fall making casual cruising very pleasant. In the Fort Myers area, boaters will find enjoyment and leisurely afternoons on Sanibel Island and Captiva Island. Sanibel beaches are a favorite of shell collectors and the fall weather makes walking the beach very pleasurable and you'll still find many people swimming. Just north of Sanibel (and west of Fort Myers) is Captiva Island known for South Seas Island Resort - a perfect place to dock for a long weekend and enjoy their amenities which include a golf course, pool, tennis courts restaurants and much more.

Looking for a Unique Fall Experience?

If you're looking for a truly unique fall boating experience, hop on a plane and head to the islands to charter a power catamaran with MarineMax Vacations in the British Virgin Islands. Charter season really swings into gear in November as people flock there for the crystal clear water, warm trade winds and tropical paradise. Explore over 60 islands aboard a two, three or four cabin boat and make exceptional memories with family and friends.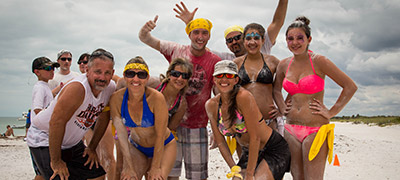 Find an Event
All this fun is exhausting – NOT! We love creating entertaining and exciting customer events. Each is designed to make boating the most remarkable leisure activity in your life.
Find an Event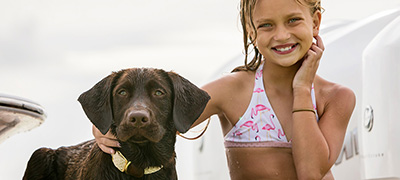 The Boating Lifestyles Blog
Browse hundreds of articles on customer stories, tips, trends, gear, amazing boating locations and more found in our Blog.
Explore Boating Articles
Find Your Perfect Boat Today
Start your search for the boat that has it all for your lifestyle! Explore premium new, used, and brokerage boats.
Search Boats