Boating Tips
July 4th Boating Safety Recap
Welcome to Boating Tips with MarineMax! In this week's Boating Tips, we look back on some important boating safety tips to help keep you safe on the water and enjoy your day. Ask your questions, make comments, and learn a thing or two about your favorite outdoor activity.
Must Haves
All of the items listed below are required by law to be kept on your vessel at all times. Here's a little bit about each item.
Lifejackets
Lifejackets are an essential part of any boating safety kit. By law, you must have as many lifejackets as persons aboard your vessel. Just like a seatbelt in the event of a car crash, a lifejacket is a simple device that can absolutely save your life in an emergency situation.
Throwable
Again, a simple device that can prove lifesaving in an emergency. It must be kept in an easily accessible location on the boat. It is aptly named, because unlike a lifejacket, it is not worn, you literally throw the device to a person struggling in the water. A throwable will help keep the person afloat.
Fire Extinguisher
Just like your at-home extinguisher, make sure that the needle on the gauge is in the green, or else your extinguisher may not function properly. To use your extinguisher, stand 6-8 feet away, pull the pin out, aim at the base of the fire and simply squeeze the trigger. Remember PASS to ensure proper operation. PASS stands for pull, aim, squeeze, sweep - Pull the pin, aim at the base of the fire, squeeze the trigger and sweep back and forth hitting the base of the fire. Depending on the size of your boat you may need several extinguishers.
Flares/Flare Gun
It is important to note that both handheld and flare gun flares expire after three years. Be sure to check your flares and be sure they are still good, expired flares will not work. There are two types of handheld flares.
Daytime only flares: Are orange in color and have a sun on the cap
Anytime flares: Are red in color and have a sun and a moon on the cap '
To use a flare gun, snap the back of the gun open, drop in the flare, close the gun, cock the hammer back and pull the trigger. To use a handheld flare, remove the cap off the flare to reveal the primer. Next, remove the black top off the top of the cap which will expose the striker - very similar to sandpaper. Strike the primer with the striker as you would a match and the flare will ignite.
Noisemaker
Despite the fact that many boats are equipped with a horn, a manual noise producing device is still required. This can be a whistle or an airhorn. The goal of these devices is todraw attention to yourself from far off in order to solicit assistance.
Other Tips
Here are some other tips and things to keep in mind before heading out on the water.
Check battery charge and that all batteries are in good condition
Inspect fuel filters and pumps for leaks
Verify that all electronics are connected and functioning properly
Be sure to have enough gas for your trip
Ensure that there is no water in the bilge
Test to make sure that your radio is receiving and transmitting properly
Toggle bilge and horn on and off to ensure they work
Happy 4th!
We hope that you have a happy, fun and safe Fourth of July. Here at MarineMax we're here to help. From how to build your own
boating safety kit
to
classes and other resources
to help you learn how to boat safely, we've got you covered with all your boating safety needs. We'll see you out on the water.
NEED MORE BOATING NEWS?
You can see or hear more episodes of Boating Tips and our sister podcast, From the Helm Boating Broadcast, on The MarineMax Blog, accessible on the website or via mobile phone through the MarineMax App. You can also access more episodes on Amazon, Spotify, Google Podcast, Apple Podcast, or wherever you get your podcast news. See you out on the water!
Have an Idea for Our Next Episode? Submit It Here!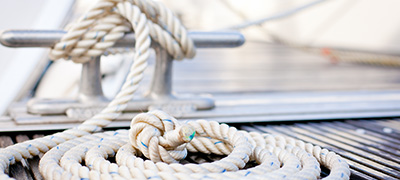 Brush Up Your Boating Skills
Our goal is to make sure you and your family feel confident and comfortable operating your boat. Our videos featuring experts will help.
Get the Tips
Finance Your Boat
When it comes to financing the boat you've always wanted, our team has you covered.
Explore Finance Options
Let's Get Social 👍
We want to hear from you! Share your boating photos and videos. You may even get featured on one of our channels, along with the latest news from across the boating industry, fun stories from fellow boating enthusiasts, and much more!
Follow Us