Staying Safe on the Water With MarineMax
In boating, safety is one of the first things to think about before heading out on the water. No matter what level of experience you have or type of boat you are on, knowing what to do and preparing before going is key to enjoying time out on the water. To assist with keeping you safe, your local MarineMax has developed resources that allow every boater to learn the best safety practices and gain confidence while operating a boat. With the tools, engaging boat safety courses and seminars below, we can help you stay safe on the water while having fun!
Would like to learn more about MarineMax? Let us help!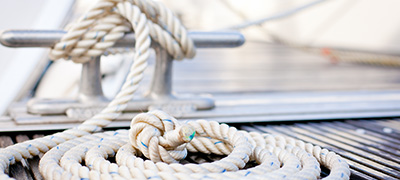 Brush Up Your Boating Skills
Our goal is to make sure you and your family feel confident and comfortable operating your boat. Our videos featuring experts will help.
Get the Tips
Getting Started is Easy!
Staying safe on the water starts here. Enjoy the journey as you explore different types of boats, activities, and much more.
Discover the world of boating
Learning the Ropes
Whether you're new to boating or need a refresher, learn the basics of boating and the rules of the water from our Coast Guard-certified captains.
Search Boating Classes