10 Reasons Why You Need A Pontoon
Pontoon boats are the perfect type of boat to take on many diverse adventures such as cruising, fishing, watersports, and more! They continue to be the favorite boat type for many people with their unique layouts and growing technologies. Discover what you could be missing out on the latest pontoon models.
1. Versatility

While pontoons have always excelled, today's offerings have evolved over the years to meet the needs of all pontoon activities. With their roomy decks, minimal draft, and stable presence, pontoons make an ideal platform for fishing. Increasing horsepower and agile, V-hull-like handling pleases not just performance enthusiasts, but extends the boat's watersports repertoire to include skiing, tubing, and wakeboarding. Triple pontoon packages can handle rougher, larger bodies of water and, with saltwater packages, enable pontoons to venture into coastal waters.

2. Customization

A pontoon's rectangular platform is essentially a blank canvas, enabling buyers to choose a layout that fits their lifestyle and priorities rather than tailor those wants and needs to the confines of their boat. From the club-like lounge seating found on

Harris' Crowne

or

Crest's Carribean

series to an adjustable back bolster and rear-facing speakers on a

Bennington 25 QX

, there's literally a floorplan to match all lifestyles.

3. Entertainment

With the ample space pontoons offer, there is plenty of room to host your friends and family out on the water. A modern pontoon's plush furniture and individual gathering areas let everyone join together, or individual parties break off on their own. Additional features such as sound systems, interior and exterior lighting, shaded areas, and more will keep the fun going day or night.

4. Storage

Tired of finding a spot to fit all that stuff that inevitably finds its way aboard? Pontoons take it all on, organizing everything out of sight below all that incredible seating while still maintaining convenient access when needed. Insulated coolers are ready, whether they are permanent fixtures below the seats or portable ones that slide under the helm console. Triple pontoon configurations can even take advantage of that center tube's hollow space to provide massive, in-floor lockers, ready to store skis, boards, and fishing equipment.

5. Safety & Stability

With their wide beam and naturally stabilizing pontoon configuration, wakes and waves won't rock a pontoon like they do on other types of boats. That stability offers added peace of mind to passengers, as does perimeter fencing, which makes it a perfect family boat. And although modern performance and handling can be jaw-dropping, the average ride remains calm and predictable.

6. Maintenance

It is important to get annual service on any boat, but pontoons minimize the time and effort on the exterior. There's little, if any gelcoat to worry about fading or oxidizing from the sun. Aluminum pontoons typically need only seasonal care to keep looking bright and shiny. And though ideally, they should always be protected by a cover when not in use, modern vinyl is easy to clean and protect.

7. Outboard Power

The vast majority of pontoon boats also feature outboard power, which is easier to maintain, service, and winterize. Should you decide to upgrade down the road, replacing an outboard is also a relatively simple swap, allowing you to maintain your original investment in the boat itself.

8. Great for All Boating Levels

Pontoon boats are great for boaters of all experience levels. With their enhanced stability, these boats can be used on the water in many conditions. They are also durable due to their unique build and can perform a multitude of activities your whole crew will enjoy.

9. Inclusive Pricing

On a tight budget? Pontoon models can be arranged to hit a variety of price points by offering different selections of horsepower alternatives, configurations, and interior amenities. Opportunities are endless for pontoon models to fit any boater's needs.

10. Technology Advancements

Pontoons are continuing to advance inside and out with the latest technology. From Bluetooth® capabilities, wireless charging, media systems, lighting, and more, pontoons models are keeping up with the times. These features not only make pontoons more visually stunning, but also more convenient for every boating adventure.
Ready to pick out the right pontoon for you?
Schedule an appointment with your local MarineMax store and allow us to help find your perfect match.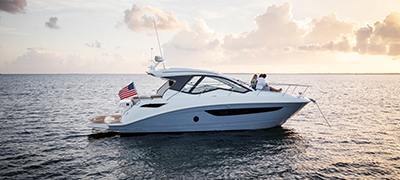 Boat Ownership Costs
Make a smart buying decision by understanding the true costs of owning a boat.
See Boating Costs
Getting Started is Easy!
Staying safe on the water starts here. Enjoy the journey as you explore different types of boats, activities, and much more.
Discover the world of boating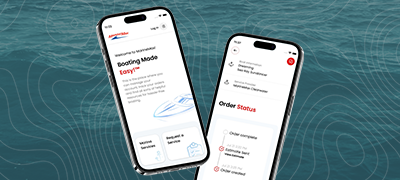 MarineMax App
Scheduling service for your boat or yacht is now easier than ever with the new MarineMax mobile app.
Download Now