Snow Sports

MarineMax Sail & Ski is your Snow Sports headquarters. From snow skis and snowboards, to boots, bindings and snow apparel for all ages, we carry all of the latest gear from leading manufacturers.

Water Sports

MarineMax Sail & Ski has world class water sports equipment and apparel to help support activities out on the water. We have a large range of gear such as wake surfing, wakeboarding, paddle boarding, water skiing, and more! Upgrade your gear to have the most fun on the water with your family and friends.
Page Position for store-info
Your Local Store
MarineMax Sail & Ski Lakeway
Store Hours
Monday:

Closed

Tuesday:

10:00 AM - 6:00 PM

Wednesday:

10:00 AM - 6:00 PM

Thursday:

10:00 AM - 6:00 PM

Friday:

10:00 AM - 6:00 PM

Saturday:

9:00 AM - 5:00 PM

Sunday:

Closed
Marina
Monday:

9:00 AM - 5:00 PM

Tuesday:

9:00 AM - 5:00 PM

Wednesday:

9:00 AM - 5:00 PM

Thursday:

9:00 AM - 5:00 PM

Friday:

9:00 AM - 5:00 PM

Saturday:

9:00 AM - 5:00 PM

Sunday:

9:00 AM - 5:00 PM
1106 Ranch Road 620 North
Lakeway, Texas 78734
Boating Made Easy: Schedule Your Service Online!
MarineMax wants to help you indulge your passion for boating, and we know a huge part of that is taking care of your boat. With the click of a button, you can easily connect with us and order services online for your boat – from routine maintenance, to requesting a wash or fuel or having us complete a repair. Choose between downloading the MarineMax App for quick access on your phone or simply click the link below to request service.
On the MarineMax App you'll also find access to upcoming events and our inventory, and it was named one of Boating Industry's Top 50 Products of 2020.
Spend less time taking care of your boat and more time on the water!
Family on back of Aviara boat with kid jumping in water
More Than Just a Dealership
United by Water
We are committed to creating the best ownership experience from start to finish. We understand the importance of having premium brands, a comprehensive list of services and financing options, classes that build your boating confidence, and customer events and Getaways!® to amazing places we host year-round.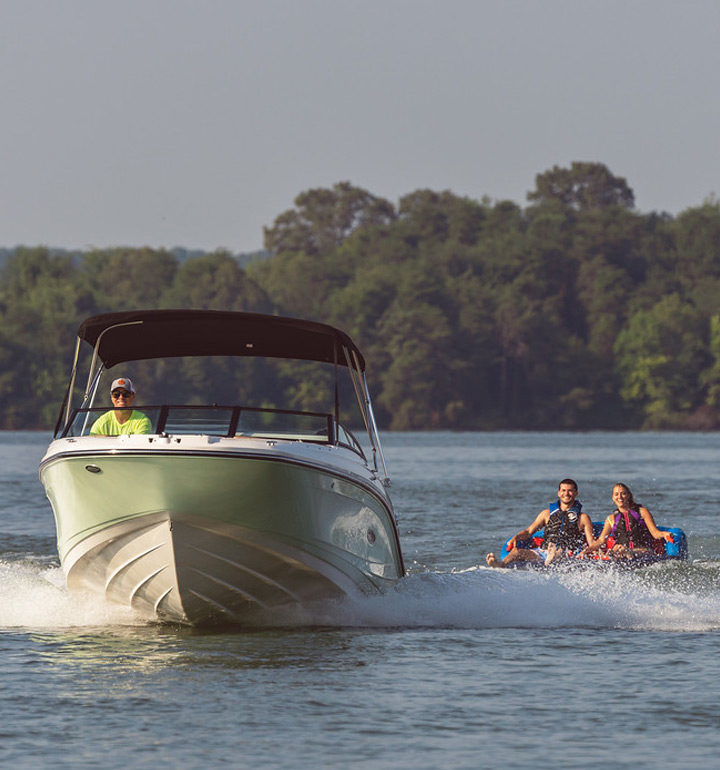 First Time Boaters
Fall in Love, for the First Time
Finding the perfect boat starts with how you want to have fun. Is fishing your top priority, or is it wake surfing and tubing?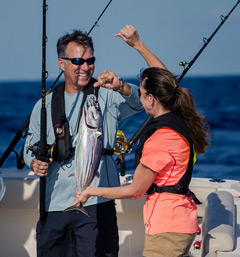 MarineMax Vacations Charters
Explore the Islands
Take the trip of a lifetime with MarineMax Vacations! Our charter bases in The Bahamas and British Virgin Islands offer two great destinations and a premium power catamaran charter fleet.