Your Local Store
MarineMax Houston
General
Monday:

9:00 AM - 5:00 PM

Tuesday:

9:00 AM - 5:00 PM

Wednesday:

9:00 AM - 5:00 PM

Thursday:

9:00 AM - 5:00 PM

Friday:

9:00 AM - 5:00 PM

Saturday:

9:00 AM - 5:00 PM

Sunday:

Closed
Service and Parts
Monday:

8:00 AM - 5:00 PM

Tuesday:

8:00 AM - 5:00 PM

Wednesday:

8:00 AM - 5:00 PM

Thursday:

8:00 AM - 5:00 PM

Friday:

8:00 AM - 5:00 PM

Saturday:

8:00 AM - 4:00 PM

Sunday:

Closed
Marina
Monday:

9:00 AM - 6:00 PM

Tuesday:

9:00 AM - 6:00 PM

Wednesday:

9:00 AM - 6:00 PM

Thursday:

9:00 AM - 6:00 PM

Friday:

9:00 AM - 6:00 PM

Saturday:

9:00 AM - 8:00 PM

Sunday:

9:00 AM - 8:00 PM
3001 NASA Parkway
Seabrook, Texas 77586
MarineMax Houston
The Space City's Choice for Rocking the Boating Lifestyle
Welcome to MarineMax Houston Marina, the premier boating destination serving the Clear Lake, Seabrook, Lake Conroe, and Houston areas for over 30 years. Our marina offers top-notch boat storage, maintenance, and service options, alongside a vast selection of ne
About this Marina
At MarineMax Houston, we offer a variety of amenities including indoor dry storage including 375 racks for boats up to 40 feet. Additionally, we offer wet slips for boats up to 100 feet, which include high-speed boat fueling options and a pump-out station. We also have an array of convenient services and amenities to make your boating experience as seamless and enjoyable as possible.
Additionally, we offer concierge services which include boat detailing, boat launching, and retrieval, as well as valet services. We also offer a fully stocked boat accessories store where you can find all your boating essentials including safety equipment, apparel, and more.

Our public restrooms are clean and accessible to all boaters, while our popular local restaurant, Sam's Boat, provides excellent dining options with waterfront views!

Whether you're looking to buy a new boat or yacht, store your boat, or need a reliable boat service, MarineMax Houston Marina has you covered. Contact us today to learn more about our services or to schedule a tour of our marina.
Page Position for video
Storage Options at MarineMax Houston
Store Your Boat with Us
MarineMax Houston provides indoor boat storage up to 40 feet, shielding them from harmful weather elements like UV rays, rain, and snow. Eliminate the need for frequent maintenance and prevent wear and tear caused by constant exposure to harsh conditions. Store your boat safely with MarineMax.
Storage Options at MarineMax Houston
Indoor Storage
Indoor Storage will keep a boat protected from natural elements and great for those who boat on a seasonal basis.
Shop Boating Accessories:

Find all your boating needs at our one-stop boat accessories store full of the necessary equipment and supplies for your boat. Work with our knowledgeable staff who can assist with our wide range of products. From safety gear to water sports equipment and navigation tools, our store offers a wide range of products to enhance your boating experience. Shop with us today!

MarineMax Concierge Services:

Our marina concierge services offer boat detailing, boat launching, and boat retrieval, making boating more enjoyable and convenient for boat owners. With MarineMax's concierge service, you can trust that your boat will be in good hands, allowing you to focus on enjoying your time on the water instead of worrying about the logistics of launching or retrieving your boat.
Services at MarineMax Houston
Onsite Marina Services
MarineMax Houston marina is a full-service location to provide the best service and repair from experienced service technicians.
Our MarineMax team consists of highly skilled professionals who will repair your boat's fiberglass and composite-related damages as soon as possible so you can get back on the water in no time.
Boat Fiberglass Repair and Composites
Our MarineMax team consists of highly experienced electricians, engineers, and support staff who understand the unique requirements needed to keep your boat's electrical systems to keep your boat or yacht running smoothly.
Boat Electrical Systems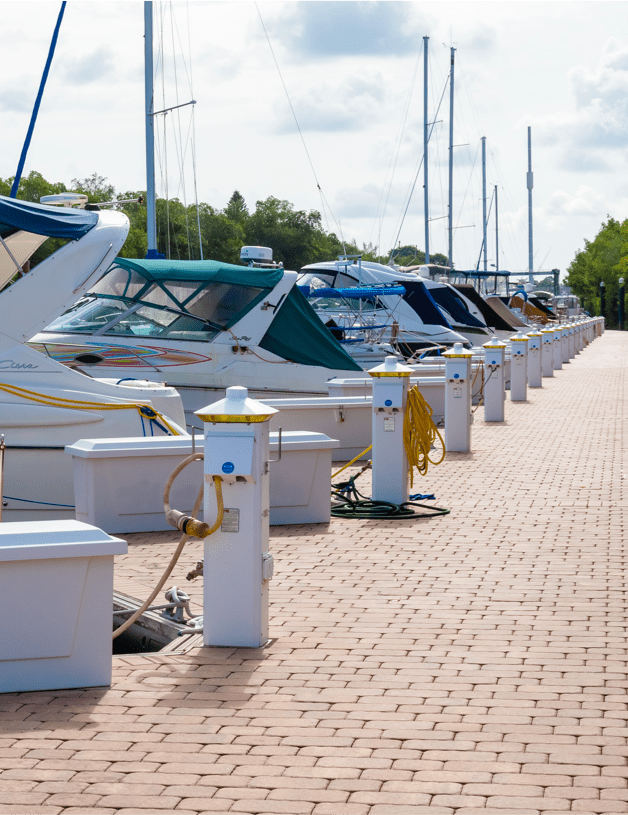 Our MarineMax carpenters and craftsmen are versed in the widest range of materials, methods, and technologies of carpentry and joinery. Whether the job is big or small, our experts can handle it.
Boat Carpentry and Joinery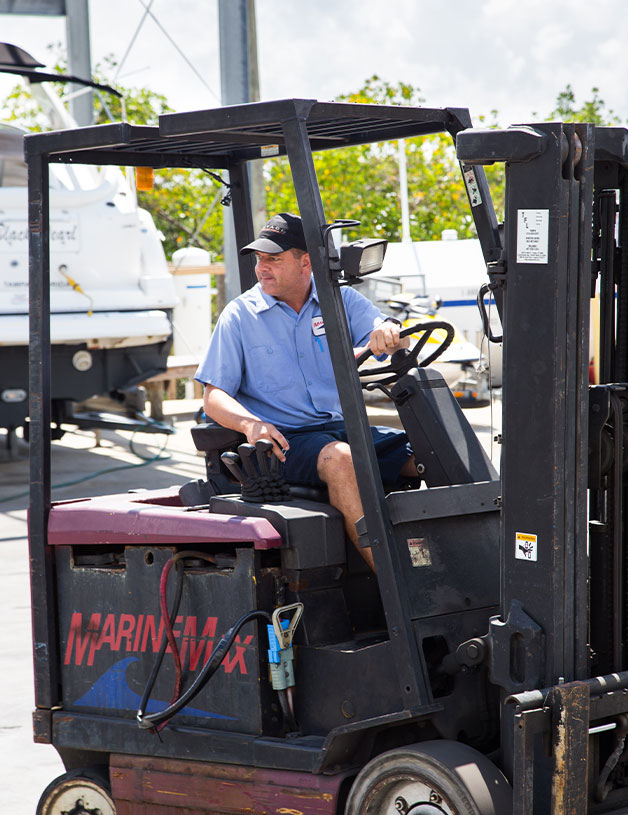 Our MarineMax team can cover all your marine and architectural rigging requirements. All running and standing rigging is carefully inspected and repaired by our experts so you can get back to boating in no time.
Sailing Rigging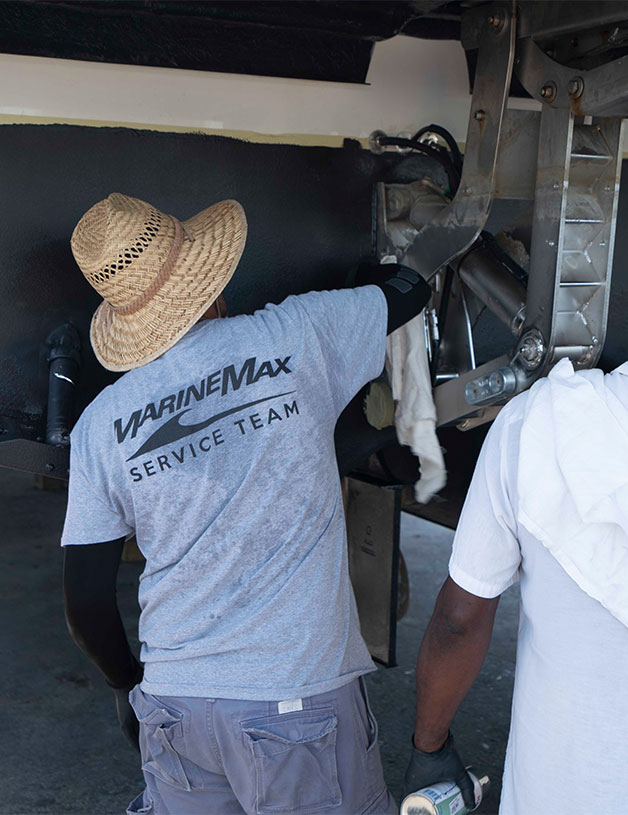 Keep your whole vessel running like new with our highly skilled MarineMax mechanics and extensive services. We provide a full-service approach to all your marine mechanical service needs. Simplify your boat maintenance. Our expert marine mechanics provide quality services for all the systems on your boat, so you spend more time boating. maintenance. Our expert marine mechanics provide quality services for all the systems on your boat, so you spend more time boating.
Boat Mechanical System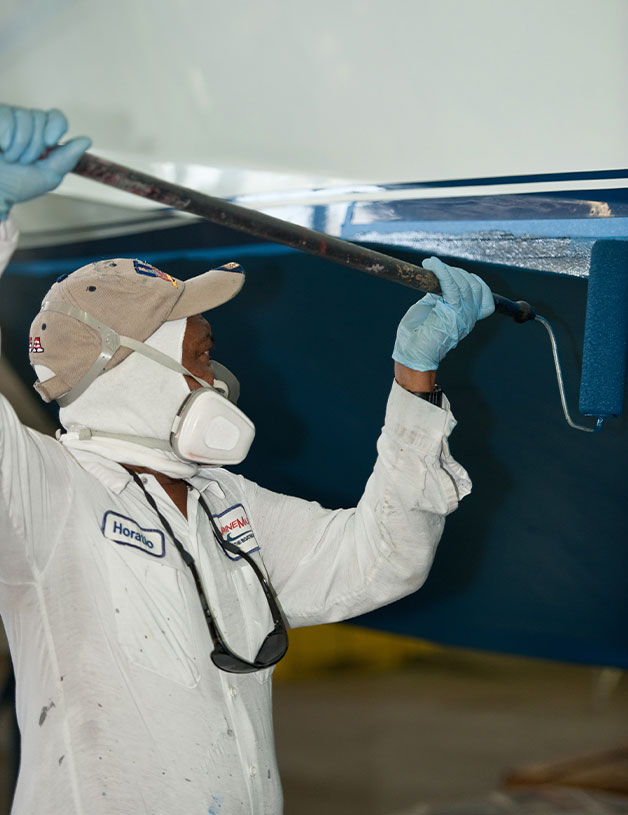 Let MarineMax bring your boat back to life. We can restore your boat's paintwork to its original beauty, fix any dings or scratches, or even completely redesign it.
Boat Paintwork and Finishing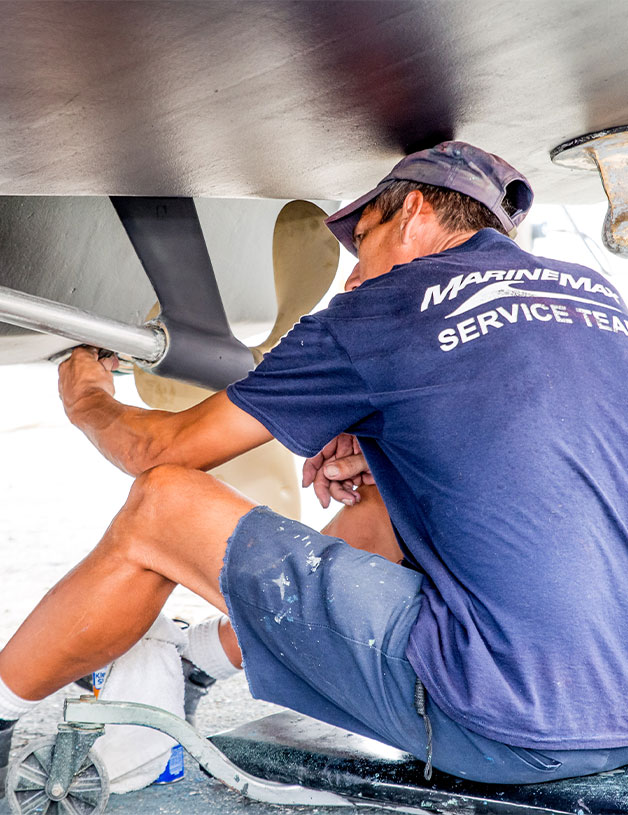 Your boat and yacht plumbing systems require maintenance and care. Come to MarineMax to keep your boat in pristine operating condition.
Boat Plumbing and Sanitation Systems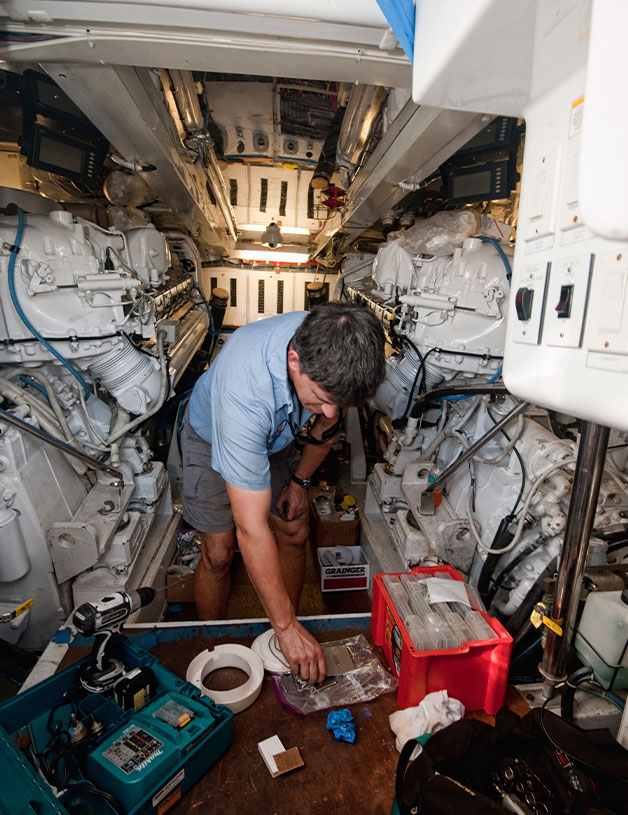 Boat refrigeration, heating, and AC can be one of the most crucial parts of having an enjoyable experience on your vessel. Let the MarineMax team keep everything running in tip-top shape.
Refrigeration, Heating, and AC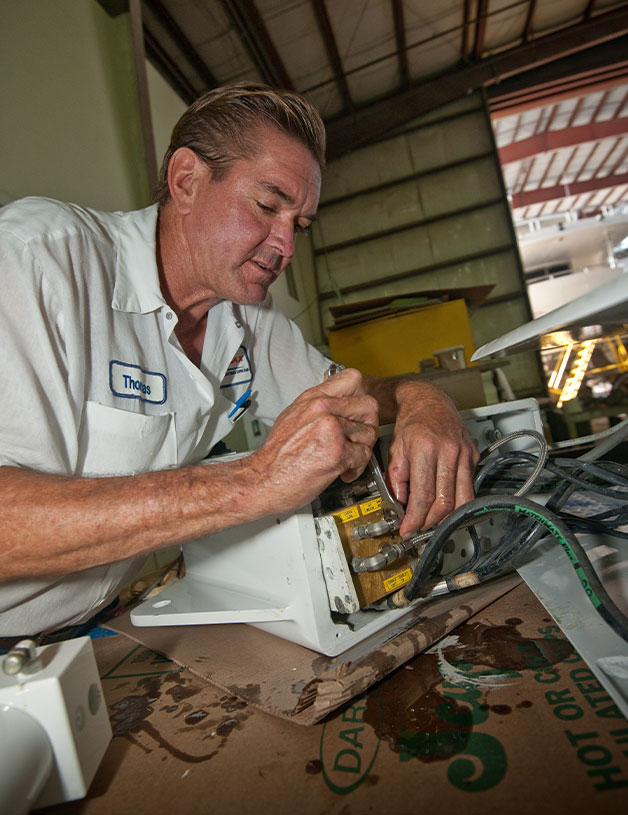 Schedule routine boat maintenance and boat repair service to ensure a smooth transition to creating uninterrupted memories on the water all season long.
Boat Maintenance and Repair
Let our MarineMax team repair all your boating equipment and technology. From navigation system repair to system installments, MarineMax has you covered.
Boat Technology Services
Page Position for contact-form
Contact MarineMax Houston Marina
(832) 261-4840
Monday - Friday
9am EST - 6pm EST
Saturday - Sunday
9am EST - 8pm EST
Shop Boats For Sale
Our inventory includes high-end brands such as Azimut, Galeon, Ocean Alexander, Aquila, Sea Ray, Bertram Yachts, Cruisers Yachts, Sailfish, and Scout, offering a wide range of boats and yachts that cater to diverse boating lifestyles.
Events near Houston
Join Us for Events and Classes!
Discover The Houston Boating Lifestyle
Houston offers a myriad of fun boating activities to do in the area on the water, such as exploring the breathtakingly beautiful flora and fauna in Galveston and many other islands and beaches. Year-round boating in this relaxed coastal environment provides the jumping-off point for adventure and fabulous destinations in the Gulf of Mexico. Our location is just a short ride from the Galveston jetties, which open up one of the most exciting and ecologically diverse bodies of water, offering sightseers and anglers alike the chance to see dolphins and sea turtles. Deep-sea anglers can expect to enjoy fishing trips with catches, including snapper, mackerel, dorado (mahi-mahi), sharks, sailfish, wahoo, and marlin. Bay fishing enthusiasts will find the expansive Texas bays teeming with redfish, trout, flounder, and many other species for recreational fishing action.

In addition to fishing, one can visit the wide range of dock-and-dine restaurants, enjoy a cocktail, or experience upscale shopping around town. Popular anchorage and destinations for entertainment are the Kemah Boardwalk, Redfish Island, Nassau Bay, Moody Gardens, The Sand Bar, Fisherman's Wharf, Pelican's Rest, Topwater Grill, Pier 6 Seafood & Oyster House, Galveston Yacht Basin, Stingaree Restaurant, plus many others frequently visited for the lively and highly entertaining celebrations of the boating lifestyle.

There are many places of interest for yacht owners as well. Excursions are offered to Padre Island, where one can find beautiful resorts. Other appealing areas are the harbor in front of the Texas State Aquarium in Corpus Christi, the casinos of Lake Charles, Louisiana, the great tastes and nightlife of New Orleans, and beyond. Our MarineMax Houston team members and their customers are true boating enthusiasts. They relish their time on the waters that are practically everywhere you turn in and around Galveston Bay. For more ideas of where to boat in the area, stop by MarineMax Houston and talk to one of our experienced sales professionals. They love to share their boating adventures.
Where to Yacht In Houston
There are many places of interest for yacht owners as well as exclusive getaways that only MarineMax yacht owners get to participate in. Appealing areas are cruising the length of Galveston Island from the jetties to Freeport running offshore or navigating the intercoastal waterway around a 90-mile round trip. Some other adventure seekers travel further to Port Aransas to check out the USS Lexington, the Texas State Aquarium, Padre Island National Seashore, and Corpus Christi. Gamblers like to head east to the casinos of Lake Charles in Louisiana, or further to the great tastes, jazz sounds, and lively nightlife of New Orleans, and beyond. Our MarineMax Houston team members and their customers are true boating enthusiasts. They relish their time on the waters that are practically everywhere you turn in and around Galveston Bay.
Finance Your Boat
When it comes to financing the boat you've always wanted, our team has you covered.
Explore Finance Options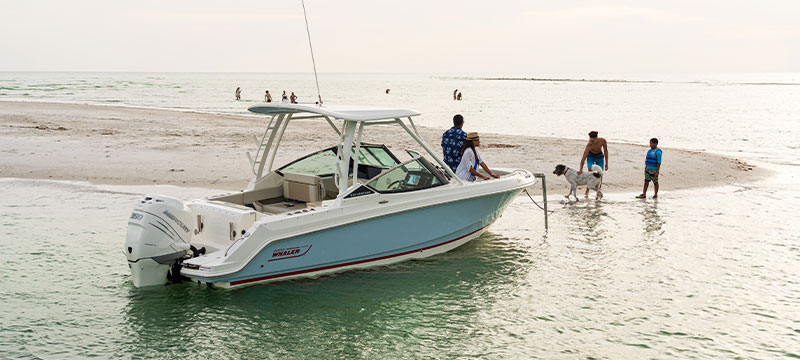 Find Your Perfect Boat Today
Start your search for the boat that has it all for your lifestyle! Explore premium new, used, and brokerage boats.
Search Boats
Boating Made Easy
Sign up for My MarineMax to start maintaining your boating lifestyle with ease.
Sign Up Now