10 Boating Activities to Enjoy This Spring
Spring is just around the corner and if you're like us, you're probably itching to get out on your boat! Here's ten activities you can enjoy on your boat as warmer weather arrives in your area.
Try Out A New Watersport

If you have yet to try it,

wakesurfing

is one you should put on your list for this spring. This popular watersport has boat builders reimagining their designs to create larger, smoother wakes. But just because your boat may not be specifically designed for this sport doesn't mean you can't still have fun wakesurfing. If your boat makes a wake, you can probably surf it.

Be Tourist For A Day

Sightseeing is something that we don't often get to do, and doing this by water can be simply breath taking. If you live in a big city stop to see landmark buildings or parks, if you are a bit more rural enjoy mother nature at its finest. We often forget to enjoy the scenery around us and when you are a local the beauty of our hometown can take on a whole new meaning.

Go Golfishing

There are two great things in life, golfing and fishing, and this "sport" has them both! To get your score, count how many casts it takes to catch a fish. Then, you pitch an inner-tube over the side of your boat, place a piece of artificial turf on the bow, and count how many strokes it takes to chip a golf ball (use the biodegradable ones, of course) through the tube. Combine the numbers, and challenge your mates to beat it.

Go on a Poker Run

This is one race that you don't need to be fast to win. Because it's the winning poker hand—not the first one finished—that takes the prize. All you have to do is complete the cruising course, getting a new card at each predetermined stop. At the end of the day you put your cards together, and whoever has the best hand wins.

Enjoy A Bite

Make lunch or dinner a bit more fun by arriving in style! Grab a few friends or a significant other for a lunch or dinner cruise. Take your time, relax, and enjoy your time together while underway to a waterside restaurant. Just make sure to call ahead and make reservations to guarantee a slip when you arrive.

Alternative Harvesting

If you're not having a lucky day with the fish, why not try your hand at capturing other tasty sea dwellers. You can try tonging for oysters, digging for clams, snorkeling for spiny lobster, or hand-catching bay scallops—depending on where you do your boating, there's bound to be a wide range of alternative species you could pursue.

Take A Class

If it's still a bit chilly for your liking or you need to hone your boating skills for the start of the season,

sign up for a class

to get back in the game. With intro to boating, women on water, kids in boating, and much more there is bound to be a class at a MarineMax near you that will pique your interest.

Sweet Dreams

Statistics show that most boaters never spend a full night aboard. If this sounds familiar, plan an evening under the stars. Retreat to your cabin for a good night's rest or camp on the deck for an adventurous alternative. Simply find a good anchorage spot, pack an overnight bag, and fill up the cooler!

Get Generous

Put your boat to good use, by utilizing it for a charity. If you enjoy fishing, consider a foundation such as Wish-A-Fish, where you get matched with a special-needs kids for an afternoon on the water. Cruising and watersports are another way to go with the Wounded Warriors Project and Shore Dreams for Kids. There is nothing quite like sharing the pleasure of boating with those less fortunate.

Explore Someplace New

Sometimes boating on the same old lake or intracoastal can become a bit mundane. Change up the scenery, explore new places, and join your fellow boaters. MarineMax plans and organizes

getaways

for boat owners to explore boating destinations both near and far. Some of these may last a day while others a weekend or longer, either you are sure to have a great time.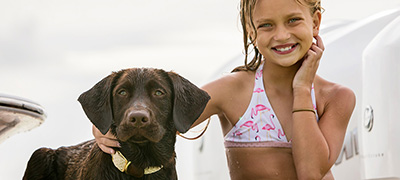 The Boating Lifestyles Blog
Browse hundreds of articles on customer stories, tips, trends, gear, amazing boating locations and more found in our Blog.
Explore Boating Articles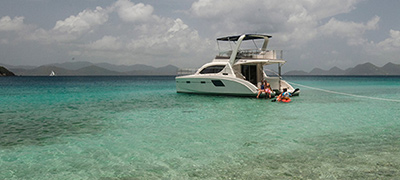 Adventures
Getaways!®, MarineMax Vacations in the British Virgin Islands and Private Yacht Charters are another way we are able to help our customers enjoy the boating lifestyle and enhance their passion for the water.
Take an Adventure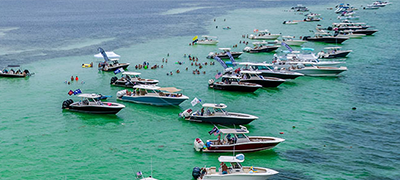 Find an Event
All this fun is exhausting – NOT! We love creating entertaining and exciting customer events. Each is designed to make boating the most remarkable leisure activity in your life.
Find an Event