Find Your Next Adventure
Boats are selling faster than ever, but at MarineMax we have a nationwide network providing the largest selection of premium boats and yachts available. Now's the perfect time to find the boat for you and your crew!
Connect with Our Team and Find Your Next Adventure
Page Position for upgrade
Two Ways to Upgrade Your Boat:
MarineMax Brokerage Service

When putting your trust in MarineMax brokers, you allow them to use their resources to get the highest price for your boat. Our brokerage service is ideal for connecting sellers and buyers with our extensive network. While our brokers are finding you the best deal, you can continue enjoying your boat to create more everlasting memories.
Connecting Buyers and Sellers
Our brokerage services deliver a big audience. As the nation's largest boating retailer, we have the resources it takes to sell your boat and find you a new one.
Get Started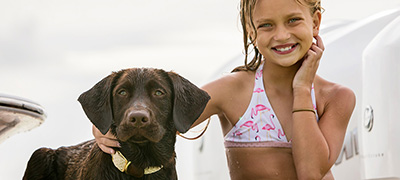 The Boating Lifestyles Blog
Browse hundreds of articles on customer stories, tips, trends, gear, amazing boating locations and more found in our Blog.
Explore Boating Articles
Finance Your Boat
When it comes to financing the boat you've always wanted, our team has you covered.
Explore Finance Options