Grilled Peppercorn Crusted Tuna Steaks with Vegetable Medley
Ingredients:

Spicy Sesame Aioli

1 tbsp. of rice wine vinegar

1 tbsp. of sesame paste

1 tbsp. of sesame oil

1 tbsp. of soy sauce

⅓ cup of mayonnaise

4 tsp. of sambal oelek

1 clove of garlic, minced

Pinch of salt
Grilled Tuna and Vegetable Medley
2 tbsp. of cracked peppercorns
2 tbsp. of sesame seeds
1 tbsp. of sea salt
4 tbsp. of sesame oil
4 tuna steaks (5 to 6 oz each), preferably sushi grade
2 red bell peppers, quartered
12 large cremini mushrooms
1 zucchini, sliced into ½-inch thick rounds
1 small red onion, cut into 8 wedges
2 tbsp. of olive oil
½ tsp. of salt and pepper

Spicy Sesame Aioli: In a small bowl, whisk together vinegar, sesame paste, sesame oil and soy sauce until smooth. Stir in mayonnaise, sambal oelek, garlic and salt until combined. Refrigerate until ready to serve.


Grilled Tuna and Vegetable Medley: In a large bowl, stir together peppercorns, sesame seeds and sea salt until combined; transfer to shallow dish. Place sesame oil in separate shallow dish. Pat tuna steaks dry with paper towel. Dip both sides of each tuna steak in sesame oil, then coat in peppercorn mixture; set aside.
Add 1 cup water to drip tray of Kenyon G2 Grill. Preheat grill to high heat.
Place crusted tuna steaks on preheated grill. Cover and cook for 2 to 3 minutes per side or until sesame seeds are golden brown and tuna is seared. Let stand for 10 minutes.
In large bowl, toss together red peppers, mushrooms, zucchini, onion, olive oil, salt and pepper. Grill for 5 to 7 minutes per side or until tender. Let cool slightly and chop into bite-size pieces.
Slice tuna; serve with vegetable medley and aioli.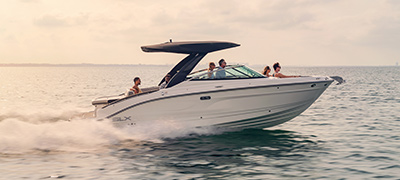 Getting Started is Easy!
Staying safe on the water starts here. Enjoy the journey as you explore different types of boats, activities, and much more.
Discover the world of boating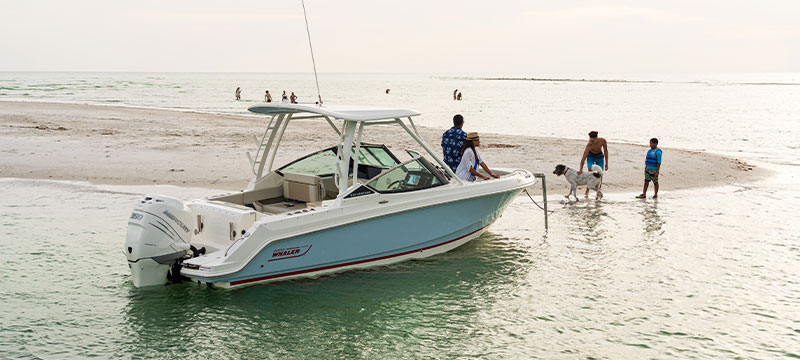 Find Your Perfect Boat Today
Start your search for the boat that has it all for your lifestyle! Explore premium new, used, and brokerage boats.
Search Boats