MarineMax Pensacola Receives Prestigious Awards From Grady-White Boats
PENSACOLA, FL (October 5, 2023) – MarineMax Pensacola was recently awarded by Grady-White Boats with the Bronze Anchor Sales Award for outstanding customer satisfaction. As well as earned the honor of once again qualifying for the prestigious Grady-White Admiral's Circle Award for the model year 2023.
Aaron Kramer, MarineMax Pensacola General Manager, comments, "We are thrilled to receive the Bronze Anchor Sales Award and the prestigious Grady-White Admiral's Circle Award for the model year 2023. These accolades highlight our unwavering commitment to delivering the ultimate boating experience to our valued customers. Our continuous success in combining outstanding customer relations with business growth underscores our dedication to excellence. We are grateful for our partnership with Grady-White and look forward to many more years of exceeding expectations and creating memorable boating adventures for our customers."

The Bronze Anchor Sales Award signifies the overall rank of this dealer as the third highest in sales dollars amongst all Grady-White dealerships worldwide. They also earned the esteemed Admiral's Circle Award which is reserved for the dealerships in the Grady-White network that have achieved top tier in providing world-class customer service to their customers for the model year. This is 15th year they've been awarded the Admirals' Circle Award. MarineMax Pensacola continues to be a leader in the Grady-White network.

"Grady-White is extremely pleased to present these awards to demonstrate our great partnership with MarineMax, East Inc. They have continuously excelled at combining superior customer relations with a continued emphasis on business growth. In addition, they have helped to carry on the Grady-White spirit of 'delivering the ultimate boating experience' by marketing and selling in a world-class manner, utilizing a superior knowledge of our products, and taking great care of our mutual customers," said Joey Weller, Grady-White's Vice President of Sales.

Join MarineMax Pensacola on October 21, for their Grady-White Demo Days. Take advantage of the current exclusive pricing with the end of summer Grady-White Sales Event happening now until November 1. This specific event will be featuring some of the most loved models that Grady-White has to offer; the 257 Fisherman, 275 Freedom, 271 Canyon, 306 Canyon, 336 Canyon, 330 Express, 370 Express, and more. Don't miss the chance to experience the boat of your dreams with this award-winning team to help guide you. Time slots fill up fast, be sure to schedule a demo in advance by heading to the event page.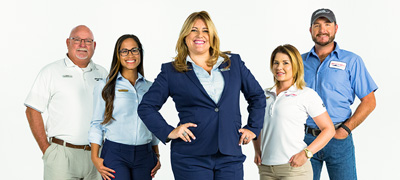 Our Team Is Your Advantage
Supporting owners with a team of experts to ensure you enjoy boating to the fullest.
Meet Our Team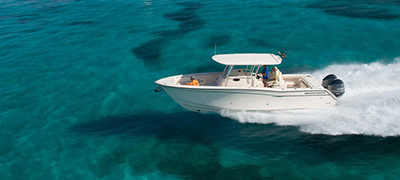 Fishability and Comfort Combine
Providing safe, reliable, purpose-driven offshore fishing boats, each Grady-White model boasts exceptional features to ensure a safe, smooth, and dry ride. Exceptional attention to order, detail, and functionality have ensured that comfort and safety is unparalleled.
Get on the Water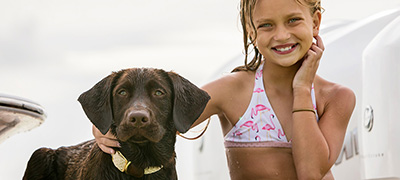 The Boating Lifestyles Blog
Browse hundreds of articles on customer stories, tips, trends, gear, amazing boating locations and more found in our MarineMax Lifestyles Blog.
Explore Boating Articles