Your Local Store
MarineMax Pensacola
Sales and Marina Office
Monday:

8:00 AM - 5:00 PM

Tuesday:

8:00 AM - 5:00 PM

Wednesday:

8:00 AM - 5:00 PM

Thursday:

8:00 AM - 5:00 PM

Friday:

8:00 AM - 5:00 PM

Saturday:

8:00 AM - 5:00 PM

Sunday:

10:00 AM - 3:00 PM

Marina office open 8 am - 5 pm | Sales office closed September 4, November 23 & 24, December 25 & 26 & January 1-2
Service and Parts Office
Monday:

8:00 AM - 5:00 PM

Tuesday:

8:00 AM - 5:00 PM

Wednesday:

8:00 AM - 5:00 PM

Thursday:

8:00 AM - 5:00 PM

Friday:

8:00 AM - 5:00 PM

Saturday:

Closed

Sunday:

Closed

Service office closed September 4, November 23 & 24, December 25 & 26 & January 1-2
Marina Launch/Stow
Monday:

7:00 AM - 6:00 PM

Tuesday:

7:00 AM - 6:00 PM

Wednesday:

7:00 AM - 6:00 PM

Thursday:

7:00 AM - 6:00 PM

Friday:

7:00 AM - 7:00 PM

Saturday:

7:00 AM - 7:00 PM

Sunday:

7:00 AM - 7:00 PM

Fuel Dock hours: 7 days a week, 7:30 AM - 5:30 PM
1901 Cypress Street
Pensacola, Florida 32502
Amenities At The Pensacola Marina
MarineMax Pensacola
Pensacola's Top Gun Boat Dealership for Sales and Service
MarineMax Pensacola provides indoor boat storage up to 60 feet, shielding them from harmful weather elements like UV rays, rain, and snow. Eliminate the need for frequent maintenance and prevent wear and tear caused by constant exposure to harsh conditions. Sto
About this Marina
At MarineMax, we take pride in providing top-notch service and facilities to our guests, whether they are stopping by for a quick refueling or planning to stay with us for an extended period.

Our state-of-the-art gas dock, offers diesel and gasoline fuel open to all boaters to keep your boat fueled up for all your day trip adventures. Our gas dock is open seven days a week and can accommodate vessels of all sizes.

In addition, we offer a variety of other services to meet the needs of our boaters. Our marina offers pump-out services, a full-service repair yard, and a well-stocked boat accessories store. We also have a boat launch and boat trailer storage area for those who prefer to trailer their boat.

If you are planning to stay with us for a while, we offer both wet slips and dry storage options. Our wet slips can accommodate boats up to 65 feet in length and come equipped with water and electrical hookups. Our dry storage facility can accommodate boats up to 40 feet in length and offers a convenient and secure location to store your boat when not in use.

Our marina is also home to a number of amenities for our guests to enjoy. We have a swimming pool and hot tub, a fitness center, and a clubhouse with a kitchen and entertainment area. We also offer complimentary Wi-Fi throughout the marina, so you can stay connected while you are on the water. Looking for a bite to eat? Check out our waterfront Oar House restaurant located directly on Pensacola Bay.
Page Position for video
Shop Boating Accessories:

Find all your boating needs at our one-stop boat accessories store full of the necessary equipment and supplies for your boat. Work with our knowledgeable staff who can assist with our wide range of products. From safety gear to water sports equipment and navigation tools, our store offers a wide range of products to enhance your boating experience. Shop with us today!
Services At MarineMax Pensacola
Onsite Marina Services At MarineMax Pensacola
MarineMax Pensacola is a full-service dealership, providing the areas highest quality marine repair and service.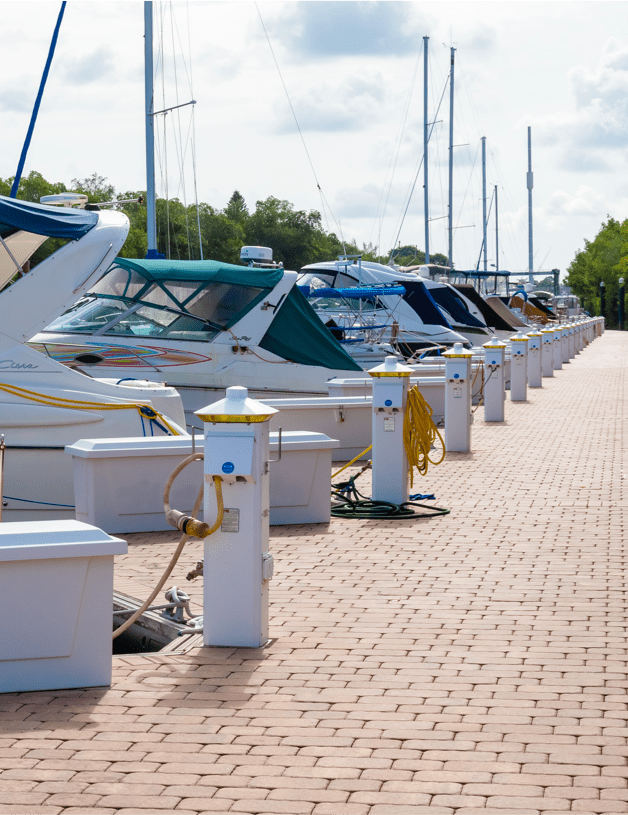 Our MarineMax carpenters and craftsmen are versed in the widest range of materials, methods, and technologies of carpentry and joinery. Whether the job is big or small, our experts can handle it.
Boat Carpentry and Joinery
Our MarineMax team consists of highly experienced electricians, engineers, and support staff who understand the unique requirements needed to keep your boat's electrical systems to keep your boat or yacht running smoothly.
Boat Electrical Systems
Our MarineMax team consists of highly skilled professionals who will repair your boat's fiberglass and composite-related damages as soon as possible so you can get back on the water in no time.
Boat Fiberglass Repair and Composites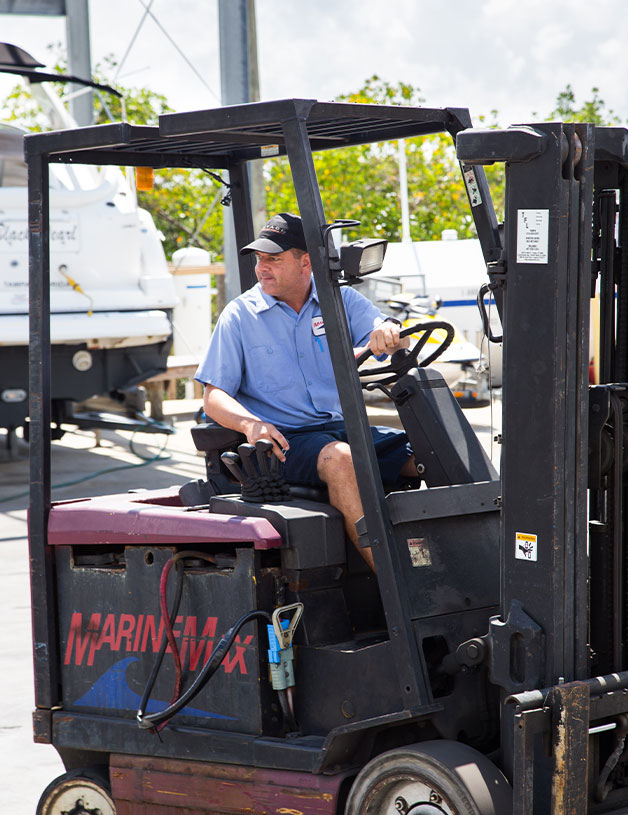 Our MarineMax team can cover all your marine and architectural rigging requirements. All running and standing rigging is carefully inspected and repaired by our experts so you can get back to boating in no time.
Sailing Rigging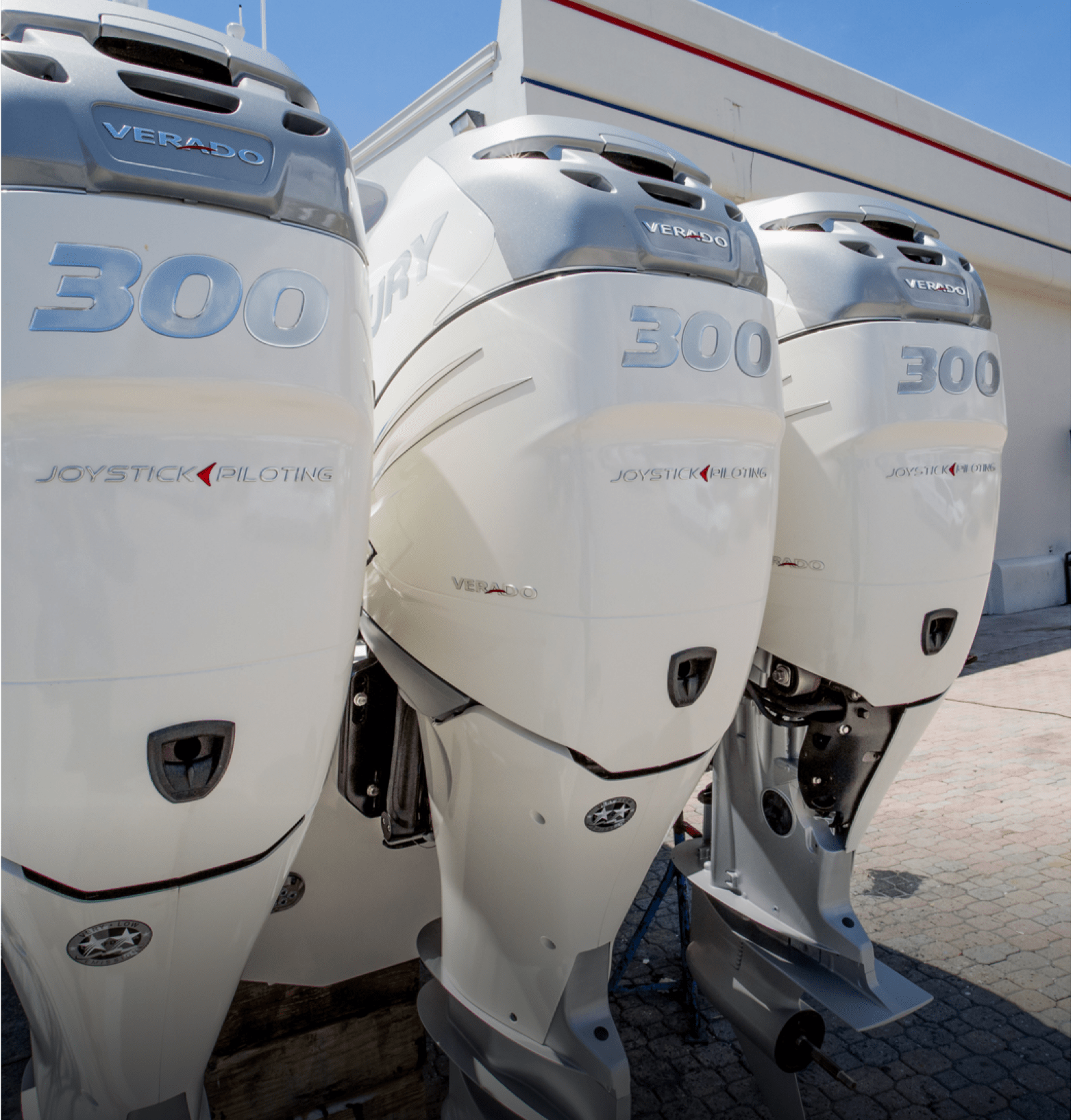 Boats are designed to take a beating! A boat's engine is not. If you love your boat but the engine's a goner, repowering is an affordable option. MarineMax's experts are here for your boat engine repair needs!
Boat Engine Repair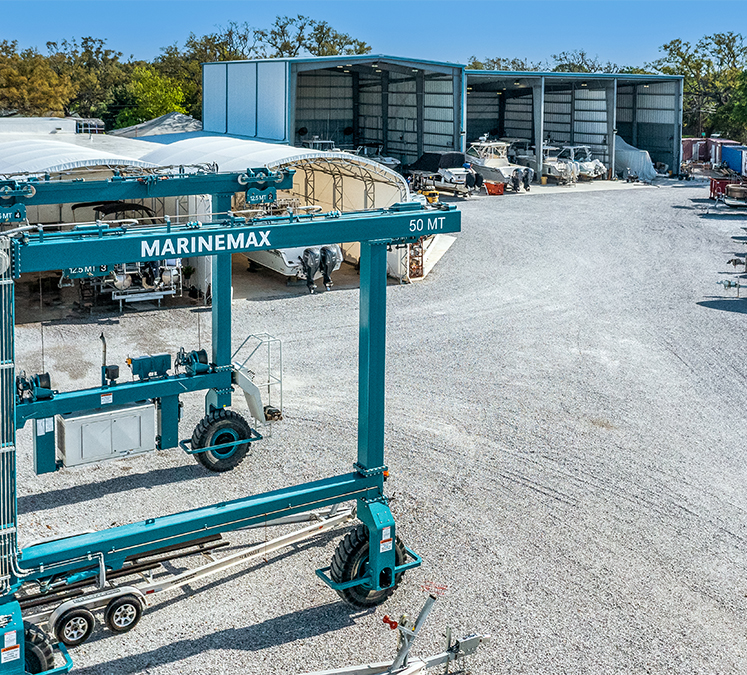 Keep your whole vessel running like new with our highly skilled MarineMax mechanics and extensive services. We provide a full-service approach to all your marine mechanical service needs. Simplify your boat maintenance. Our expert marine mechanics provide quality services for all the systems on your boat, so you spend more time boating.
Mechanical Systems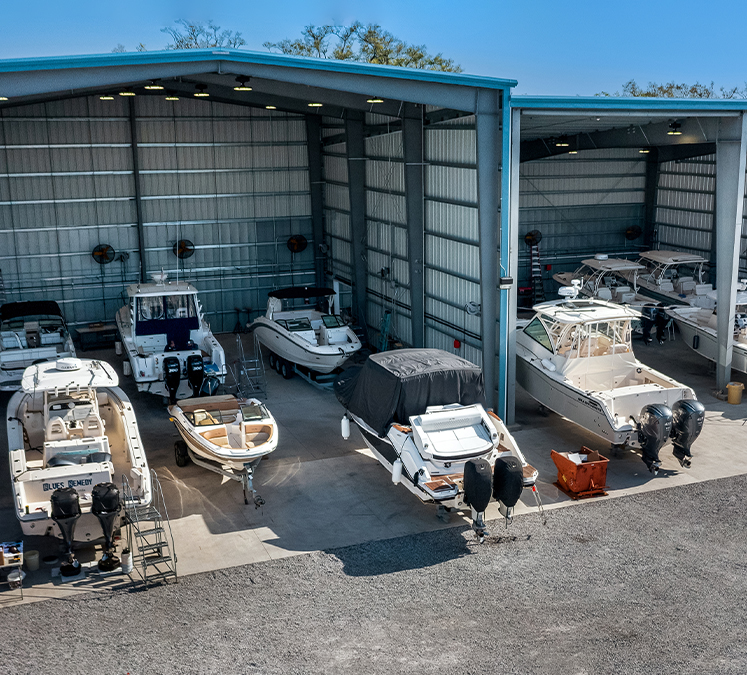 Let MarineMax bring your boat back to life. We can restore your boat to it's original beauty, fix any dings or scratches, or completely redesign it.
Paintwork and Finishing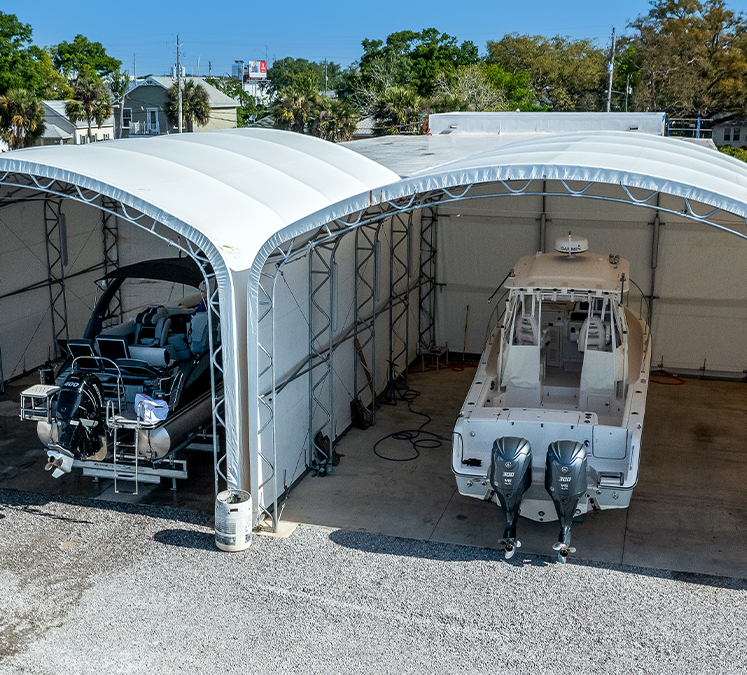 Your boat and yacht plumbing system requires routine maintenance and care. Come to MarineMax to keep your boat in pristine operating condition.
Plumbing and Sanitation Systems
Page Position for contact-form
MarineMax Pensacola Marina
(850) 477-1112
Monday - Thursday:
7:30am EST - 6:30pm EST
Saturday and Sunday:
7:30am EST - 6:30pm EST
Shop Boats For Sale
Our inventory includes high-end brands such as Sea Ray, Boston Whaler, Azimut, Aquila, MJM Yachts, Ocean Alexander, Galeon Yachts, Grady-White, Saxdor, and Harris Pontoons, offering a wide range of boats and yachts that cater to diverse boating lifestyles.
Events near Pensacola
Join Us for Events and Classes!
Discover The Pensacola Boating Lifestyle
Tucked away in a quiet basin near the inlet to Bayou Chico, MarineMax Pensacola, and Oar House Restaurant provides the perfect starting point to area's many dock-and-dine restaurants, sugar white sandy beaches and all the wild beauty of nature on Pensacola Bay, the Escambia Bay, East Bay, Blackwater Bay and the open waters of the Gulf of Mexico. A popular destination is Fort McRee where many MarineMax team members and customers frequent on weekends for the lively and highly entertaining celebrations of the boating lifestyle.

Local boating enthusiasts enjoy cruising to local waterways and bays visiting waterfront restaurants and sandbar beaches as well as cruising to far away destinations such as New Orleans or Key West. Pensacola Bay supports a wide variety of inshore gamefish species. Locals and visiting anglers alike target sheepshead, redfish, and trout. Offshore anglers enjoy the challenge of tuna, wahoo, cobia, king, and Spanish mackerel, along with billfish that can be found in the waters of the Gulf.

Our MarineMax Pensacola team members and their customers are true boating enthusiasts. They relish their time on the waters that are practically everywhere you turn in and around the waters of northwest Florida.

For more ideas of where to boat in the area's waters, stop by MarineMax Pensacola and talk to one of our experienced sales professionals.
Finance Your Boat
When it comes to financing the boat you've always wanted, our team has you covered.
Explore Finance Options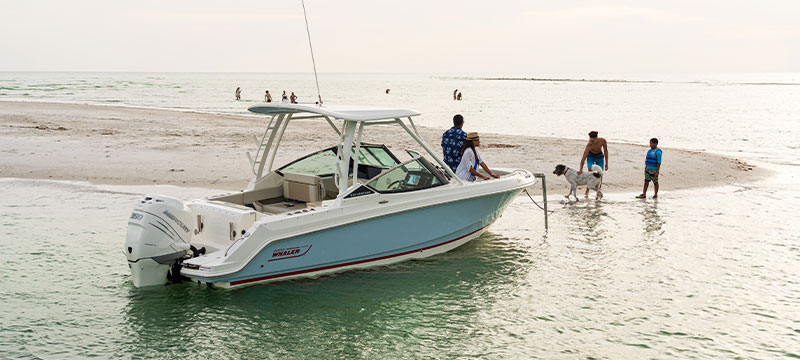 Find Your Perfect Boat Today
Start your search for the boat that has it all for your lifestyle! Explore premium new, used, and brokerage boats.
Search Boats
Boating Made Easy
Sign up for My MarineMax to start maintaining your boating lifestyle with ease.
Sign Up Now