Boatyard, a MarineMax Company, Recognized as a Leading Innovative Company
CLEARWATER, FL (October 28, 2022) – MarineMax Inc. (NYSE: HZO) is pleased to share that Boatyard, a MarineMax Company, was named one of the "Most Innovative Companies" in the marine industry by Soundings Trade Only. Boatyard received this recognition during a virtual awards presentation hosted by Soundings Trade Only Editor-in-Chief Gary Reich on October 21, 2022. The judging panel consisted of editors, staff members, and outside industry experts.

Since its founding in 2015, and subsequent acquisition by MarineMax in 2020, Boatyard has become an industry-leading customer experience digital product company. Through technology investments and innovative solutions, Boatyard has launched a suite of new tools for their flagship product, Boatyard, to streamline customer communication through exceptional user experiences for boaters and businesses of all sizes. Boatyard's customers range from small service businesses to multi-location retail operations.
"We are very excited about Boatyard's recognition as a Top 10 Innovative Company in our industry," said Shawn Berg, EVP, Chief Digital Officer of MarineMax. "This award recognizes the commitment of Boatyard and its team for boundary-breaking achievements in software development and technology. This is only one example of how MarineMax is leading our industry with innovative products and services to deliver the best customer experience across all of our businesses."
MarineMax's strategic growth plan to diversify and expand its higher-margin businesses is underpinned by organic and inorganic investments in technology and digital tools. The Company has made a number of investments in technology to not only elevate the customer experience but also build its marketing and sales capabilities to increase customer engagement. MarineMax has developed a cutting-edge technology platform, which is utilized across its businesses to strategically enhance its ability to successfully integrate the operations of its acquisitions, facilitate the interchange of information, and enhance cross-selling opportunities throughout the Company. In addition to MarineMax's acquisition of Boatyard and organic investments in technology, the Company has also partnered with Boatzon—the first 100 percent online boat and marine retailer providing secure direct marketplace services. Boatzon advances the industry and complements MarineMax's customer-focused efforts to provide great experiences so boaters can enjoy time with family and friends on the water. The combination of organic investments to enhance the operations of our businesses as well as selective investments in Boatyard and Boatzon sets the stage for MarineMax to be further recognized as a leader in technology, specifically in the marine industry.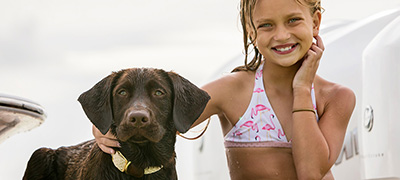 The Boating Lifestyles Blog
Browse hundreds of articles on customer stories, tips, trends, gear, amazing boating locations and more found in our MarineMax Lifestyles Blog.
Explore Boating Articles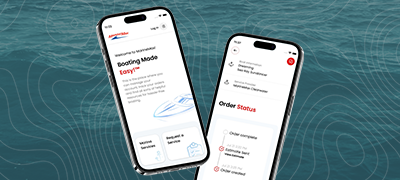 MarineMax App
Scheduling service for your boat or yacht is now easier than ever with the new MarineMax mobile app.
Download Now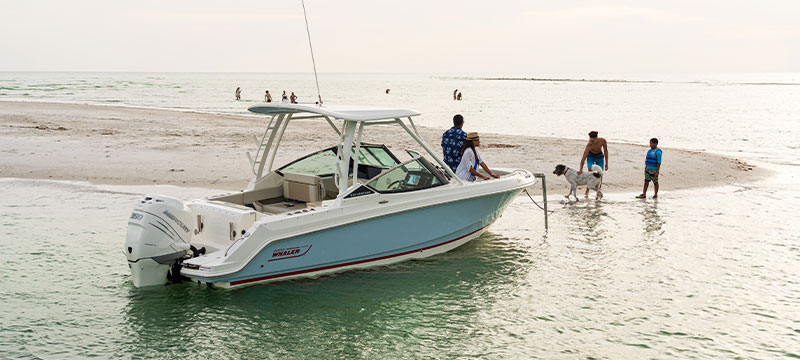 Find Your Perfect Boat Today
Start your search for the boat that has it all for your lifestyle! Explore premium new, used, and brokerage boats.
Search Boats