MarineMax and Seakeeper Partner to Eliminate "Boat Roll"
CLEARWATER, FL (February 27, 2020) – MarineMax and Seakeeper partner to elevate boaters' experiences on the water.
"If you haven't had the chance to witness a Seakeeper demonstration, you need to," states Gayle Niedenfuer, MarineMax Director of Operations. "The Seakeeper technology helps to eliminate up to 95% of boat roll often caused by waves, wake, and choppy water. Boat owners around the world are impressed at how well Seakeeper helps to improve everyone's experience on the water.
A dozen MarineMax Stores completed a training certification course to become official Seakeeper Service Centers. MarineMax
Baltimore
,
Boston
,
Clearwater
,
Fort Myers
,
Huntington
,
Miami
,
Norwalk
,
Ocean Reef
,
Pensacola
,
Pompano
,
Port Clinton
, and
St Petersburg
are among the list of newly certified Seakeeper Service Centers.
Niedenfuer continues, " We see the Seakeeper technology as a significant advancement to modern boating. It already comes standard or as an option on new models from
Sea Ray
,
Boston Whaler
,
Scout
,
Galeon
,
Azimut
, and other premium boat and yacht brands. After the recent release of their smallest gyrostabilizer at the
Miami International Boat Show
in February, boats 23-feet and above can have Seakeeper ordered as an option through
your local MarineMax store
. We're taking steps now to support our customers in the future."
Seakeeper stabilizers have been proven to reduce fatigue, anxiety, and seasickness whether trolling, cruising, or on anchor. The computer-controlled gyroscope eliminates most boat roll making boating exceptionally more pleasant. Seakeeper requires less than half the power of air conditioning, can be installed virtually anywhere on board, and weighs only a small fraction of the vessel's displacement. Unlike traditional mechanical stabilizers such as fins or paravanes, Seakeeper is installed completely internal, which means no drag to affect the speed and efficiency of the boat and no damage to the equipment from snags. To learn more about Seakeeper, visit their website or stop by your local MarineMax to hop aboard a vessel equipped with Seakeeper and feel the difference for yourself.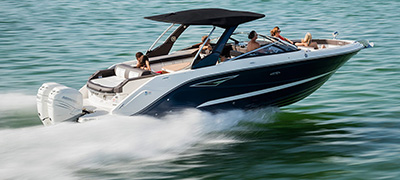 Find Your Perfect Boat Today
Start your search for the boat that has it all for your lifestyle! Explore premium new, used, and brokerage boats.
Search Boats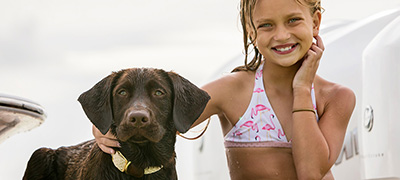 The Boating Lifestyles Blog
Browse hundreds of articles on customer stories, tips, trends, gear, amazing boating locations and more found in our MarineMax Lifestyles Blog.
Explore Boating Articles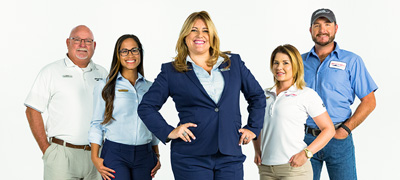 Our Team Is Your Advantage
Supporting owners with a team of experts to ensure you enjoy boating to the fullest.
Meet Our Team