Trawler vs. Motor Yacht: Your Questions Answered
If you are new to yachting or are interested in learning more about the subject in general, there are many topics and terms that you may encounter. From specialized parts to the different types of yachts to even the proper names of the living quarters—there's usually something an aspiring seafarer will learn! And one question that often perplexes many is what a trawler is and how it differs from a motor yacht, which we will unravel below.
Just What is a Trawler?

Beginning with the basics—a trawler is a unique power vessel that can travel long distances and is used for various reasons. Initially designed for commercial fishing, these varying types of crafts are ideal for cruising and can typically consist of creature comforts most homes have, such as a larger kitchen space with full-sized appliances and an extended living area.
Trawlers can range from about 30 to 80 feet in length, and although these vessels will run a bit slower than the average power boat, a trawler can travel great distances without refueling. On average, a trawler can typically travel around 1,000 to 1,500 nautical miles per tank of fuel and consist of a wide, full-displacement hull, allowing for a more fuel-efficient and smoother experience in choppy waters. Uses for trawlers are typically for commercial use, sportfishing, and recreational, and can be broken down even more into the following categories:
Trawler yachts
Trawler tugs
Cruising trawlers
Pilothouse trawlers
A Trawler vs. a Motor Yacht

As far as the difference between a trawler versus a motor yacht is concerned, there are prominent distinctions. Motor yachts typically start at 50 feet, although some smaller crafts have the likeness of one due to their design and features. Yachts also tend to be more luxurious than trawlers, offering various staterooms, innovative features, and plenty of areas for entertaining, such as a salon, outdoor dining areas, sunpads, and different deck levels, with a focus on style fused with comfort.
Depending on the type of trawler would illustrate the specific features. For instance, one geared towards fishing would garner more room for fishing equipment and specialized electronics, while one meant for leisure would not. A recreational trawler will still offer many prominent features as a luxury liner; however, one may not be as plentiful in the amenities department or as elegant. Generally speaking, trawlers are typically known for heartiness and lean more towards practicality.
Whether you're trawling the market for a vessel that will get you far with the essentials or want to travel to a desired destination in the ultimate luxury, such as in an Ocean Alexander yacht, with either choice, you will be able to go the distance and be comfortable along the way. The rest is up to you.
Sources: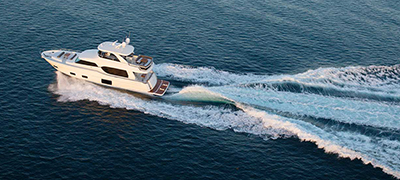 Unmistakable Splendor
Ocean Alexander radically raises the bar in the sheer abundance of luxury and expensive detail they include. But just beneath the very-evident pleasures, they build strong defenses for your safety.
Get on the Water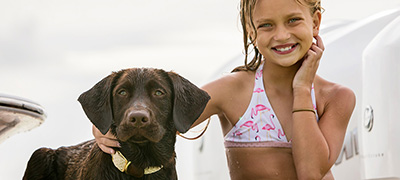 The Boating Lifestyles Blog
Browse hundreds of articles on customer stories, tips, trends, gear, amazing boating locations and more found in our Blog.
Explore Boating Articles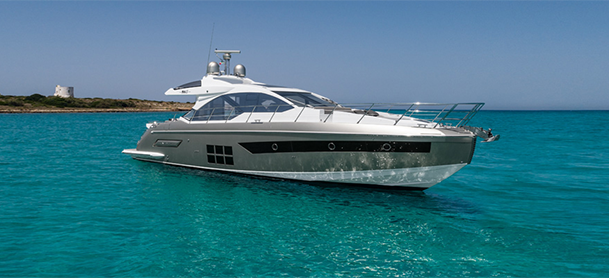 Motor yachts
A motor yacht to captivate your adventurous dreams is here - first-class motor yachts combine luxury and comfort for your extended stay out on the water.
Learn More