Mercury Debuts World's First v12 Outboard Motor
Mercury Marine shocked the boating world when it recently introduced the new 7.6‑liter V12 600hp Verado outboard engine. With this launch, Mercury continues to transform the high-horsepower outboard market, providing its most powerful and capable outboard, which includes several industry‑first features for a wide variety of applications.
Groundbreaking product innovations include the following:
The world's first V12 outboard, the 600hp Verado engine features a naturally aspirated, large‑displacement, quad‑cam powerhead that generates impressive torque to get heavy boats out of the hole and on plane quickly, and to accelerate up to rated speed rapidly.

The industry's first two‑speed automatic transmission for an outboard optimizes engine rpm according to workload, facilitating powerful acceleration and highly efficient performance at cruise.

The industry's first steerable gearcase on an outboard pivots independently underwater while the engine's powerhead remains in a space‑saving fixed position. This provides more room for multi‑engine configurations and a wider steering angle for agile handling. With help from contra‑rotating propellers, it also has better "bite" in the water for docking and other close‑quarters maneuvering.

Several enhanced Mercury technologies work in conjunction to enable the V12 Verado outboard to deliver exceptional fuel economy and range.
Mercury is certainly embracing the trend of bigger boats powered by big outboards. Fifty-footers with outboards may have sounded ridiculous just five years ago, but there are several builders cranking out these big boats with bolted-on engines. The new V12 Verado was designed expressly for this growing segment.
The V12 is a deliberately under stressed engine with maximum power delivered in the 5600-6400rpm range depending on propeller and boat setup. So confident is Mercury in its reliability that minor service intervals are every 200 hours (double that of its smaller siblings) and thanks to a new top opening access hatch these can be carried out with the boat still in the water.
Major service intervals requiring a lift out are every 1,000 hours or five years. Low internal friction combined with the latest lean burn technology and that two-speed gearbox means the engine rarely has to work hard once the boat is on the plane. The icing on the cake is a brand-new digital throttle with an integrated digital display for key engine data and push-button access to new features like active trim control.
The Sea Ray SLX 400 Outboard will soon be available with the new Verados with model year 2022 production. Scout will offer the 425 LXF model coupled to two engines and Boston Whaler will offer the 420 Outrage coupled with three engines.
The first 600s will be available in the late spring.
Hear About Our Passion for Boating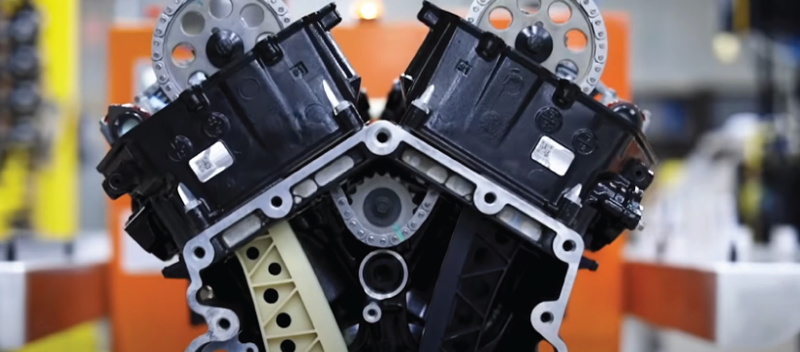 Play video for Introducing the Mercury V12 600hp Verado Outboard
Discover the engine that elevates the standards of premium design and engineering. The Mercury 7.6L V12 600hp Verado outboard provides unrivaled freedom, luxury and power to pursue your passions on the water. With game-changing innovations like a steerable gearcase and automatic two-speed transmission, it delivers an incredibly refined outboard-driving experience.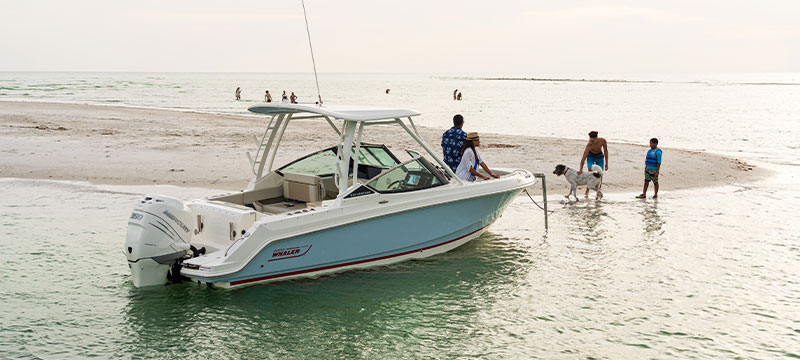 Find Your Perfect Boat Today
Start your search for the boat that has it all for your lifestyle! Explore premium new, used, and brokerage boats.
Search Boats
Launch Into Living
A Sea Ray is more than a boat—it's a craft of unparalleled comfort and performance, technology, and technique. It's decades of expertise building the most sophisticated sport boats, cruisers, and yachts on the water. It's an unwavering dedication to customer service and community. And it's the belief that happiness is best enjoyed with the wind in your hair, loved ones at your side and a beautiful boat beneath you.
Get on the Water
Core Confidence
Few boat brands match the pedigree of Boston Whaler with its rich heritage of quality craftsmanship, safety, and innovation.
Get on the Water