MarineMax Sponsoring Habitat For Humanity Breaks Ground
On Friday, June 30, 2017, partners of Habitat for Humanity of Pinellas County, sponsors and elected officials, including Clearwater Mayor George Cretekos and Florida Rep. Larry Ahern, came together to celebrate the groundbreaking of 12 homes in the North Garden Avenue neighborhood of Clearwater.
This new development will provide 12 more Pinellas County families the opportunity to live and thrive in their safe and secure homes, which are scheduled for completion in time for the 2017 Christmas holiday.

"The City of Clearwater appreciates being able to work with Habitat Pinellas to provide the 'American dream' for city residents," said Cretekos. "First at Steven's Creek and now in the North Marina District, new residents through this partnership will also help revitalize a neighborhood and provide stability as the city works to expand housing opportunities."

"MarineMax is built on a foundation of bringing friends, family, and the community together. We are happy to give back to the community which has helped us grow into the business that we are today," stated Brett McGill, MarineMax CEO and President.

Executives from each of the sponsor and six of the new homes' families were present for the groundbreaking ceremony which included commentary by Clearwater's Mayor and Habitat Pinellas team members.

"Habitat Pinellas has enjoyed a long relationship with the City of Clearwater," said Mike Sutton, CEO of Habitat for Humanity of Pinellas County. "This partnership has allowed our organization to collaborate with sponsors and the community to build over 100 homes in the City of Clearwater since our inception."
Our Team Is Your Advantage
Supporting owners with a team of experts to ensure you enjoy boating to the fullest.
Meet Our Team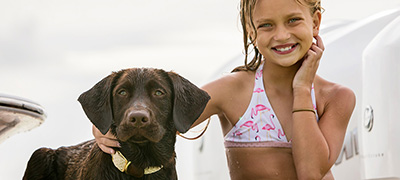 The Boating Lifestyles Blog
Browse hundreds of articles on customer stories, tips, trends, gear, amazing boating locations and more found in our Blog.
Explore Boating Articles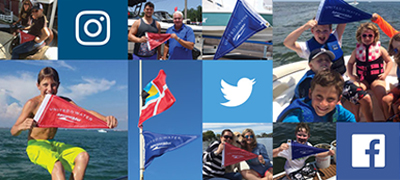 #ShowUsYourBurgee
The MarineMax burgee symbolizes that you are part of an exclusive group of people who love the water. Take it with you as a token of all the fun and memories being on the water brings, and that we are all United by Water.
Get in on the action!