7 Reasons to Buy a Grady-White
1. Exceptional Attention to Detail

Grady-White builds better boats by paying exceptional attention to detail. From product design, to the materials, to the craftsmen, the Grady-White boating experience is unmatched. The team has produced higher quality boats longer and more consistently than any other manufacturer, year after year, delighting you, your family, and friends with memories that last a lifetime.

2. Heritage

Established 60 years ago in Greenville, NC, Grady-White has maintained a legendary reputation for building ruggedly elegant coastal fishing boats, developing great craftsmen, and nurturing strong customer relationships. These principles have built an unrivaled record of superior quality, reliability, safety, performance, and long-lasting value.

3. Design Integrity

Aboard a Grady-White, everything has been designed and placed by a staff of design professionals who are masters at integrating customer needs. Every boat is examined and re-examined by world-class engineers and stylists to make sure Grady-White is hitting the mark. The sea does not compromise, and nor should you!

4. Award-Winning Performance

Along with highest-rated customer satisfaction, safety, quality, and reliability, Grady-White's SeaV2® hull performance has been ranked #1 in each of the nine J.D. Power and Associates Marine Studies ever done. Designed exclusively for Grady-White by the originators of the modified vee, the SeaV2 hull combines all of the most coveted features to assure you will have a great day on the water every time you use your boat, no matter the conditions.

5. Inspired Workforce, Impassioned Leaders

Grady-White believes that exceptional communication delivers exceptional results. Their unique internal mission is for everyone to "enjoy coming to work on Monday like they enjoy going home on Friday." Human hearts and hands are the most important part of boatbuilding, and Grady-White produces their elite quality with engaged, focused, and happy craftsmen.

6. Exceptional Customer Satisfaction

Over the decades, Grady-White has uniquely understood and believed in the core principle of working to delight customers. As a result, the company has garnered the highest recognition in every third-party measure of excellence in customer satisfaction in the marine industry, for four generations of customers.

7. The Grady Life - a Better Boating Experience

The Grady Life - where exceptional attention to detail becomes exceptional fun! There is a rich "Grady family" relationship among owners, all of whom love creating fun memories on their boats. Whether it's your first boat or your twentieth, the Grady Life is the best boating lifestyle.
Schedule your personal tour of your favorite Grady-White model with your local MarineMax store.
Living the Grady-White Life
Established in 1959,
Grady-White
has always focused on providing safe, reliable, purpose-driven offshore fishing boats. Each Grady-White model boasts exceptional features to ensure safe, smooth and dry ride. Secure, self-bailing cockpits, exceedingly reliable SeaV
2
hulls. Exceptional attention to order, detail, and functionality have ensured the comfort and safety of Grady-White boats is unparalleled.
Page Position for video
Play video for Living the Grady-White Life
Take a look at the smiles on our owners faces, and see why so many people LOVE The Grady-White Life! Here's a great reminder of the joys of going boating in the most adventure-inspiring boat in the world. Grady-White teamed up with MarineMax Miami for an event to No Name Harbor at Key Biscayne.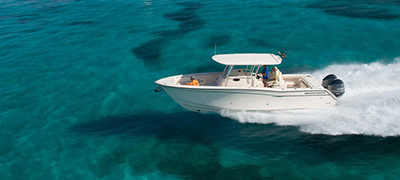 Fishability and Comfort Combine
Providing safe, reliable, purpose-driven offshore fishing boats, each Grady-White model boasts exceptional features to ensure a safe, smooth, and dry ride. Exceptional attention to order, detail, and functionality have ensured that comfort and safety is unparalleled.
Get on the Water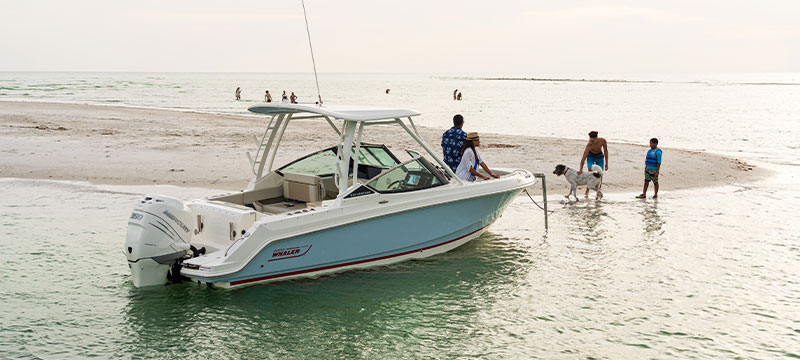 Find Your Perfect Boat Today
Start your search for the boat that has it all for your lifestyle! Explore premium new, used, and brokerage boats.
Search Boats
Let's Get Social 👍
We want to hear from you! Share your boating photos and videos. You may even get featured on one of our channels, along with the latest news from across the boating industry, fun stories from fellow boating enthusiasts, and much more!
Follow Us