Grady-White Boats
While Grady-White boats are carried by select MarineMax stores, your local store does not carry this line of boats. We invite you to explore other areas of our website, including our fishing and boating related articles and stories found
here
.
Page Position for models
Want to know more about Grady-White? Let us help!
The Fishing Lifestyle
Read all about the latest fishing news. From the newest models and innovations to adventures taken by fellow boating enthusiasts.
Get Bloggin'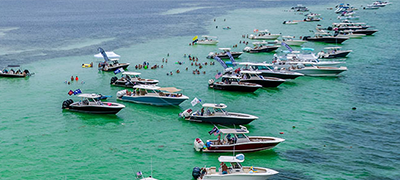 Find an Event
All this fun is exhausting – NOT! We love creating entertaining and exciting customer events. Each is designed to make boating the most remarkable leisure activity in your life.
Find an Event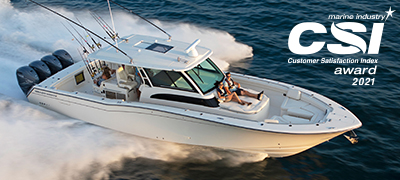 Grady-White Won Award for the Marine Industry Customer Service Satisfaction Index
Grady-White receives an award within Fiberglass Outboard Boats Category during Discover Boating® Miami Boat Show®
Learn More