Grady-White SeaV2 Hull Design
As the foundation of every boat Grady-White builds, the SeaV² hull is the ultimate in safe, comfortable, and smooth performance.
This hull design has no two places on the keel where the deadrise is the same. The vee continuously sharpens from the transom to the bow stem. A SeaV2 hull is designed with 20 degrees of deadrise at the transom and will have around 30 degrees amidships - more than even the most radical older deep vee designs. The deeper vee forward means a softer ride at sea. Less vee at the transom coupled with wide chines provide stability at rest and when trolling.

SeaV2 Hulls Track as if on Rails

The series of wedges formed by a SeaV2 hull have tremendous righting force giving incredible tracking, even in quartering seas and especially in following seas. Unlike competitive products, there are no rounded shapes that "know" no upright position to behave like a ball in water.

Strakes and Chines Knock Down Spray

Check the spray coming off a SeaV2 hull. You can actually see three bow wakes in smooth water. That's the individual deflectors working. This is the reason SeaV2 hulls are drier running than boats with rounded sections that blow spray past the strakes and chines and into the cockpit.

Deep Vee Ride with Modified Vee Efficiency

Unlike other deep vee hulls, SeaV2 hulls deliver a soft ride without fuel efficiency loss. A SeaV2 hull slices through seas effortlessly with a sharp point of entry, and the varying deadrise builds buoyancy that lifts the boat as it proceeds through waves. Result: better performance. SeaV2 hulls are designed exclusively for Grady-White by C. Raymond Hunt Associates, the originators of the modified vee.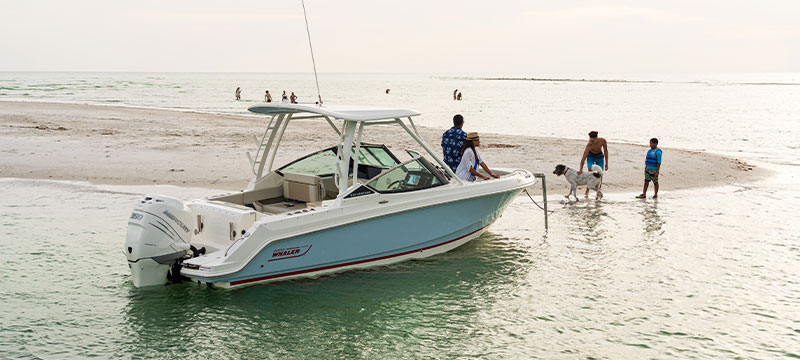 Find Your Perfect Boat Today
Start your search for the boat that has it all for your lifestyle! Explore premium new, used, and brokerage boats.
Search Boats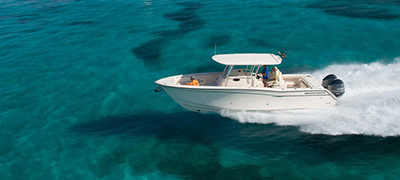 Fishability and Comfort Combine
Providing safe, reliable, purpose-driven offshore fishing boats, each Grady-White model boasts exceptional features to ensure a safe, smooth, and dry ride. Exceptional attention to order, detail, and functionality have ensured that comfort and safety is unparalleled.
Get on the Water
The Fishing Lifestyle
Read all about the latest fishing news. From the newest models and innovations to adventures taken by fellow boating enthusiasts.
Get Bloggin'