Boating Tips: Top 3 Fishing Knots You MUST KNOW
Welcome to
Boating Tips
with MarineMax! In fishing you're only as good as your knot, don't let the catch of a lifetime escape because of a poorly tied knot! Here are three MUST-KNOW knots. Ask your questions, make comments, and learn a thing or two about your favorite outdoor activity.
1. The Clinch Knot for Bass Fishing:
Alyssa kicks off the knot tutorial with her go-to for bass fishing—the clinch knot. This knot provides a direct connection, allowing you to feel every movement of your lure. Alyssa explains that if you want precise control and less natural action, the clinch knot is the way to go. Here's a quick rundown:
Run the line through the eye of the hook and pull some through.
Twist it around the standing line five or six times.
Pass the tag end through the loop.
Lubricate and pull tight.
Alyssa emphasizes that this knot is perfect for scenarios where you want a solid, inline hook-up.
2. The Loop Knot for Natural Bait Action:
Next up is the loop knot—an excellent choice for those who want their bait to move more naturally. Alyssa demonstrates the easy steps to achieve a loop knot, allowing for increased flexibility and a lifelike presentation.
Follow these steps:
Pass the line through the eye of the hook and tighten down.
Create a loop, ensuring the tag end drops down.
Tighten the loop, snip off the tag end, and you're good to go.
The loop knot offers more freedom of movement for your bait, mimicking the natural flow in the water.
3. Line-to-Line Knot for Tying Braid to Fluorocarbon:
Last but not least, Alyssa shares her expertise on connecting braid to fluorocarbon. This line-to-line knot eliminates the need for a swivel, providing a stealthy presentation. Follow these steps for a seamless connection:
Lay the braid and fluorocarbon lines parallel.
Create a loop with one line and pass it through the other.Wrap the tag end five or six times.
Repeat five or six times for each side.
Lubricate, tighten, and snip off tag ends.
This knot ensures a slim, smooth connection that easily glides through your rod guides.
Conclusion: Knots That Make a Difference
Alyssa wraps up by emphasizing the importance of good knots in fishing. After all, she should know—holding the world record for fly fishing largemouth bass. Practice these knots, get them right, and you'll be ready to tackle any fishing adventure.
So, gear up, head out on the water, and let these knots bring you closer to your next big catch. Thanks for joining us, and we'll see you out on the water! 🎣✨
For more resources, check out our other Boating Tips videos today! Also, don't forget to share your ideas for additional videos you want to see!
Available Fishing Boats
Want to hear more from MarineMax?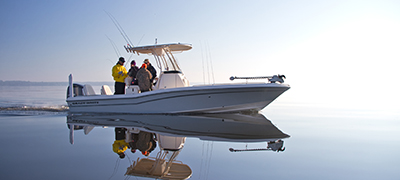 Ready to Get Fishing?
Check out the fishing boats available in our inventory now!
Get Fishing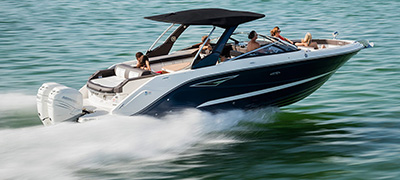 Find Your Perfect Boat Today
Start your search for the boat that has it all for your lifestyle! Explore premium new, used, and brokerage boats.
Search Boats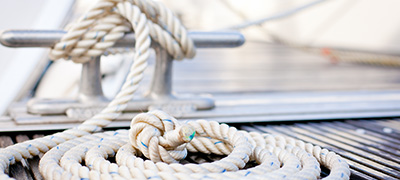 Brush Up Your Boating Skills
Our goal is to make sure you and your family feel confident and comfortable operating your boat. Our videos featuring experts will help.
Get the Tips