Boating Tips: Reading a Bottom Machine
Welcome to
Boating Tips
with MarineMax! Your bottom machine is one of the most useful pieces of equipment on your boat. Captains Keith and Nick are going to tell you how to read it. Ask your questions, make comments, and learn a thing or two about your favorite outdoor activity.
What is a Bottom Machine?
A bottom machine is an extremely useful piece of technology that scans the water underneath the boat and displays it to a screen at the helm station.
How Does a Bottom Machine Work?
A device called a transducer which is mounted on the stern of the boat (not a standard feature, this must be installed with the helm display) scans the bottom by sending sonar waves down to the bottom. What is displayed on the screen at the helm station is what the transducer waves "ping" off of.
What Does A Bottom Machine Display
On your helm station display, you are able to see water depth, water temperature, bottom structures and contours and even schools of fish. Different fish will display in different manners which makes being able to read and understand your bottom machine crucial.
How to Read a Bottom Machine
Depending on your make and model, you may be able to customize different windows within the user interface to display more or less of certain information. However, typically machines will display the water temperature and depth in feet and degrees fahrenheit (units of measure should be able to be changed within system settings), this is self-evident. Marking fish and reading said marks is the real challenge. Essentially it can be understood in this way, schools of bait fish will display or "mark" as a cloud or clump on screen. However, gamefish will mark as an arch or thumbnail shape.
Find the Right Electronics for You
There are many different electronics and bottom machines that you can add to your vessel, whereas others may come standard. We recommend working with your local MarineMax representative to find what boat and accessory package works best for your on-the-water lifestyle. We'll see you out there.
Want to hear more from MarineMax?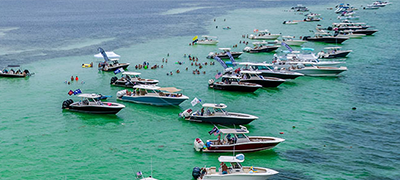 Find an Event
All this fun is exhausting – NOT! We love creating entertaining and exciting customer events. Each is designed to make boating the most remarkable leisure activity in your life.
Find an Event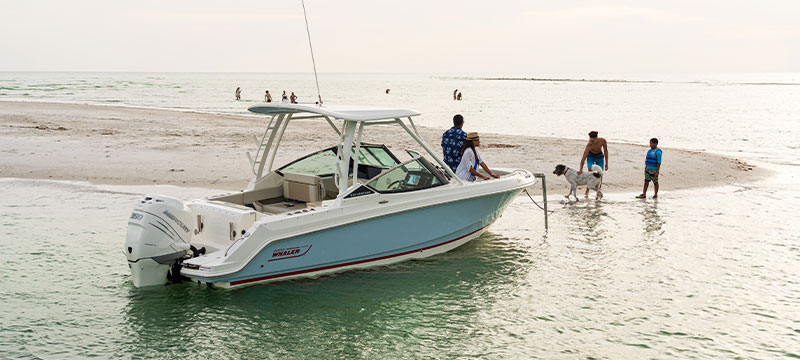 Find Your Perfect Boat Today
Start your search for the boat that has it all for your lifestyle! Explore premium new, used, and brokerage boats.
Search Boats
Let's Get Social 👍
We want to hear from you! Share your boating photos and videos. You may even get featured on one of our channels, along with the latest news from across the boating industry, fun stories from fellow boating enthusiasts, and much more!
Follow Us