Boating Tips: Best of Boating Tech
Welcome to
Boating Tips
with MarineMax! We hope that you've been enjoying our series rewind, here are some of our best technology-related episodes. Ask your questions, make comments, and learn a thing or two about your favorite outdoor activity.
Weather Apps
Tides, wind, rain, snow, sleet, lightning - all these weather events can make or break a boating day. Here are our top picks for weather-related apps for boating.
Navionics
While most people are familiar with Navionics chartplotters, they also have an app. This app can provide navigational information as well as useful information regarding tides, waves and weather reports.
Ventusky
Providing easy-to-read marine radar and reports, this app (also a website) is a great weather resource for boaters. It has numerous filters that can be applied so that you can get the exact forecast that you're looking for in your desired area.
MyRadar
MyRadar gives you real-time storm information, which is especially useful for understanding storm direction. With MyRadar, you can see which way a storm is headed and make the necessary adjustments to get to safety.
My Lightning Tracker
Florida is the lightning capital of the world, so of course, this app is something that boaters in our neck of the woods use quite often! This handy app shows you where lightning is currently hitting as well as strikes over time.
Windfinder
A windy day can impact fishing, boating, a day at the beach - wind is a very important factor to consider when spending the day in marine environments. Windfinder gives you data on current conditions, and forecasts and can also alert you when conditions change.
Electronics Care
Preventing glare and keeping your electronics in tip-top shape is much easier than you might think. All it takes is a little bit of elbow grease!
General Electronics Care
The simplest way to keep your electronics clean is to just use a spray bottle of water and a microfibre cloth. You don't want to soak your electronics, just a light mist or even just a spritz on the cloth itself will suffice. Just make sure that you completely dry the surface when you are finished in order to avoid spotting.
Cleaning and Maintenance
If you're looking for something more than just a quick cleaning, we recommend Serious Shine by Shurhold. It contains UV inhibitors, is anti-static and repels water. It can be used on pretty much all of the surfaces on your helm. We recommend using this after you've already done a simple cleaning with water and dried everything. Simply give your surfaces a light spritz and then wipe dry with a microfibre towel.
For More
If you want to learn how to use your electronics better, we have a video for that too! We also offer classes to help you boat better.
Controlling Your Engines with Mercury DTS
If your vessel has multiple outboards, controlling your boat can be a bit of a challenge at times, but with the Mercury DTS System, it's much easier!
Multiple Outboards
From Sea Rays to the latest super center console Boston Whalers, people are adding more and more power to their vessels. It's great to get where you're going fast, but sometimes controlling a boat with a lot of power can be a bit challenging, especially in tight quarters. Mercury Outboard DTS controls change the game enabling you to have next-level boat control.
Benefits of Mercury DTS
The Mercury DTS controls (digital throttle and shift) is essentially your one single hub for boat control. It is intuitively designed and when coupled with joystick control enables you to manipulate your boat almost at will. This makes running, idling, and approaching docks and other floating objects safely and with confidence.
Capabilities of Mercury DTS Controls:
These are just some of the awesome capabilities of the Mercury DTS:
Start and stop your engines with the push of a single button
Toggle each engine on and off as needed
Active trim for all motors simultaneously or individually
Ability to sync with Skyhook and Joystick
Throttle-only mode to prevent accidental gear shifting
Other Mercury products
Mercury has long been a partner with MarineMax and for good reason! They produce some of the best, most innovative outboards and boat control products in the industry. For this reason, many of the boats we sell here at MarineMax are powered by Mercury, and you can rest assured that all our techs are Mercury-certified so your investment is in good hands.
You can learn more about Mercury and how it can Power your Journey here. If you have multiple Mercury outboards, we encourage you to give the DTS control box a try.
Don't forget to subscribe to our YouTube channel for more Boating Tips, and stop by or visit your local MarineMax online to connect with one of our knowledgeable team members who can help you achieve your on-the-water goals. We'll see you out there.
Want to hear more from MarineMax?
Let's Get Social 👍
We want to hear from you! Share your boating photos and videos. You may even get featured on one of our channels, along with the latest news from across the boating industry, fun stories from fellow boating enthusiasts, and much more!
Follow Us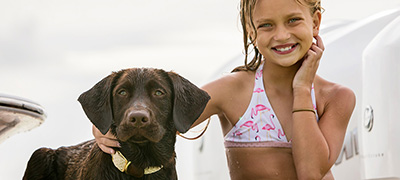 The Boating Lifestyles Blog
Browse hundreds of articles on customer stories, tips, trends, gear, amazing boating locations and more found in our Blog.
Explore Boating Articles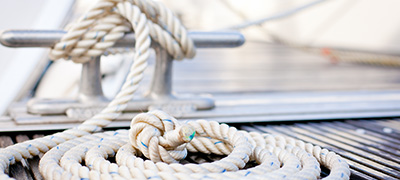 Brush Up Your Boating Skills
Our goal is to make sure you and your family feel confident and comfortable operating your boat. Our videos featuring experts will help.
Get the Tips