From the Helm | Boating Broadcast | Boat Show Tips with Chuck Cashman
MarineMax From The Helm Boating Broadcast is an entertaining take on the boating and yachting lifestyle. Tune in to the monthly video podcast that connects boat owners, innovators, and leaders in the boating industry.
Boat of the Month | Ocean Alexander 90R Hull No. 1
In a fabulous Yachting Magazine article by Kim Kavin, we go on an adventure as a couple moves from a 40-foot boat to a 90-foot yacht. Hear about their life-changing decision and learn more about the Ocean Alexander's Revolution series of yachts. The builder worked with designer Evan K. Marshall and Arrabito Naval Architects to evolve the models, which have extensive glazing for wide-scale views from the inside out. The Ocean Alexander 90R has since been discontinued. But not to fear, the 2023 model lineup offers the
27R
(88 feet) or the
30R
(97 feet.)
Boat Show Tips
Boat show season is here so we enlisted the help of our resident boat show expert and lifelong boater, Chuck Cashman, Chief Financial Officer for MarineMax. Tune in to hear Boat Show Buying Tips and things people should think about before they head to a show this season. Here's a quick rundown:

1. Define your Boating Style: Are you a watersports lover or do you prefer cruising to various destinations? Are you looking for a 30-footer or a 30-meter yacht? Knowing how you plan to use your boat will help prioritize the manufacturers you should visit.

2. Do your Research: The boat is two-thirds of your experience, but what else does your dealer provide? Think about financing, insurance, annual service and support, and invitations to events, Rendezvous, and Getaways!

3. Make Appointments: Scheduling in advance helps you see more boats! Plus, you can start a relationship with your local dealer and learn more about them. You can even enlist them to help with your research!

4. Benefits of buying AT a boat show: It's an opportunity to touch and feel multiple models and talk with experts from the manufacturer and dealer standpoint. And if you're already an owner, it's a great opportunity for shopping accessories!

5. Benefits of buying a boat Pre-Boat Show: Inventory levels are still normalizing and with certain models, time is of the essence to ensure you'll have your new boat in time for the next season.

6. Have fun! The atmosphere and energy at a boat show is unique. You can surround yourself with fellow boaters, meet new friends, and learn more about your favorite outdoor activity.
Experience the Fort Lauderdale International Boat Show 2022 | The Ultimate Boat Show Game Plan
Need More Boating News?
You can see or hear more episodes of Boating Broadcast and our sister podcast, Boating Tips LIVE on The MarineMax Blog, accessible on the website or via mobile phone through the MarineMax App. You can also access more episodes on Amazon, Spotify, Google Podcast, Apple Podcast, or wherever you get your podcast news. We hope you enjoyed today's Boating Broadcast, as always, Stay healthy, Boat happy!
Have ideas for our next episode or want to connect with us?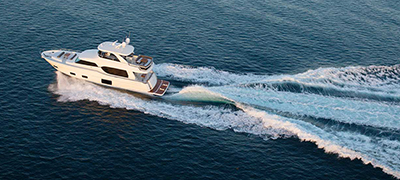 Unmistakable Splendor
Ocean Alexander radically raises the bar in the sheer abundance of luxury and expensive detail they include. But just beneath the very-evident pleasures, they build strong defenses for your safety.
Get on the Water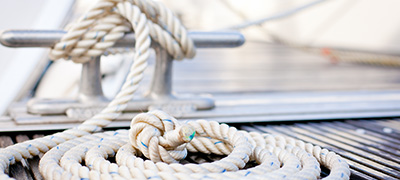 Brush Up Your Boating Skills
Our goal is to make sure you and your family feel confident and comfortable operating your boat. Our videos featuring experts will help.
Get the Tips
Finance Your Boat
When it comes to financing the boat you've always wanted, our team has you covered.
Explore Finance Options