Sea Ray Yacht Expo | December 1 - 2
What better place to enjoy everything Sea Ray yachts than with the brilliant minds behind the boats and the #1 Sea Ray Dealer in the World?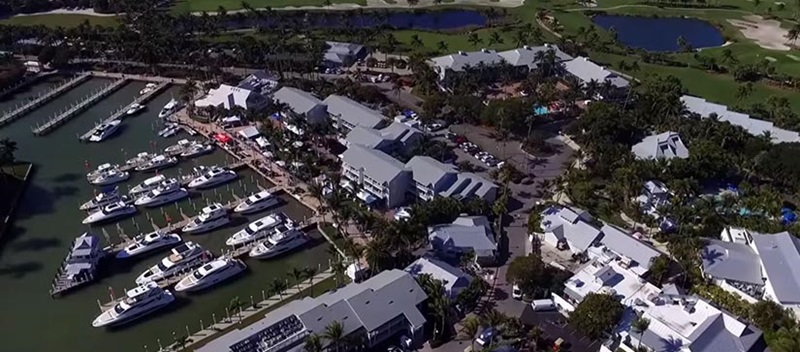 Play video for Celebrate Your Passion
The 2016 Sea Ray Yacht Expo was an incredible few days of sport yachts, yachts, delicacies, entertainment, and more!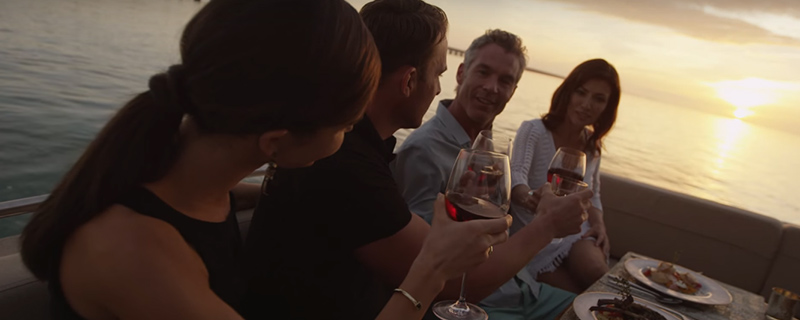 Play video for Sea Ray L-Class
The L-Class is a stunning reimagining of just how sublime yachting can be. Brilliant aesthetics are a given, but these yachts prove there is no style so luxurious as style founded on commanding performance, rock-solid reliability and world-class craftsmanship. L-Class takes the brilliant foundation of Sea Ray's steadfast "below-the-waterline" capabilities and raises the bar on how better yachting is experienced. This is luxury with soul, with might, with beauty. This is luxury inspired.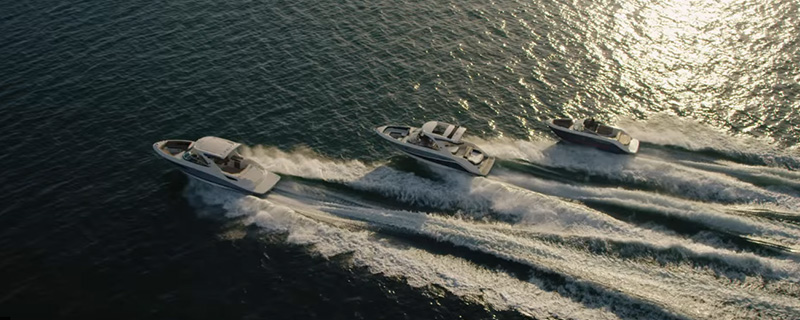 Play video for Sea Ray SLX Series
Excellence is a product of intention. It's a culmination of the right choices made for the right reasons. It aims not only to satisfy, but also to delight. For a boat to be excellent, it must delight on all levels, through technological advances that instill pride and confidence, and design choices that ensure comfort and contentment. Meet the SLX Series.
Celebrate your passion for all things Sea Ray during this exclusive event. Whether it is the stunning presentation of food, the relaxing setting of Captiva Island, the showcase of the latest and greatest yachts from Sea Ray, interactive clinics and demonstrations, live entertainment, or just a great time with your friends and family, you won't leave the Yacht Expo disappointed.
Fill out the form below to find out how you can attend this spectacular and exclusive event.
Find out how you can attend this spectacular and exclusive event!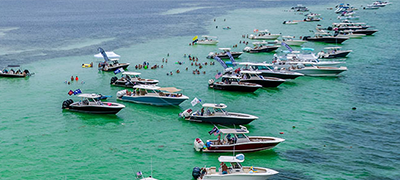 Find an Event
All this fun is exhausting – NOT! We love creating entertaining and exciting customer events. Each is designed to make boating the most remarkable leisure activity in your life.
Find an Event
Launch Into Living
A Sea Ray is more than a boat—it's a craft of unparalleled comfort and performance, technology, and technique. It's decades of expertise building the most sophisticated sport boats, cruisers, and yachts on the water. It's an unwavering dedication to customer service and community. And it's the belief that happiness is best enjoyed with the wind in your hair, loved ones at your side and a beautiful boat beneath you.
Get on the Water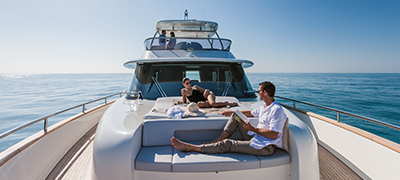 The Yachting Lifestyle
Read all about the latest yachting news. From the newest models and innovations to adventures taken by fellow boating enthusiasts.
Get Bloggin'