7 Boating Trends Growing in the New Year
A lot has happened in the boating world in this past year. With all the new technology that keeps improving daily, it sometimes can be a challenge to keep up with the latest on-the-water trends and exciting happenings. To help demystify the latest, we have compiled a list of our top seven trends happening now that should be an even bigger hit in 2023.
1. RGB-W Lighting

Lights aren't just for the holidays anymore. Enhance any night trip on the water with LED RGB-W color-changing and white lighting on your boat. Whether you're lighting up your ride on the outside or in, colorful luminous glows are just fun! Many of the latest models from

Sea Ray

have these lights as a part of an enhanced accent lighting package.

2. Electric Boats

Attention water sports fans: make some excellent wake while being kind to the environment on a powerful all-electric boat. The 2023 Super Air Nautique has an award-winning zero-emissions system that will go the distance with the utmost performance. See how it works in the action-packed video!

3. SeaDeck Flooring as a Standardized Option

Step aboard with confidence and comfort with the latest innovations from SeaDek. On a boat or yacht outfitted with this versatile, fully-customizable flooring material with superior traction, one can rest assured that walking or standing is less daunting. This flooring is now an option on many boats.

4. Telematics

Yes, there's an app for that too! Enjoy more time on the water and have fewer worries about keeping tabs on your boat's health while locating restaurants nearby and even looking for fueling stations as well—with telematics designed for on-the-water use, it's all possible. Did you know that 2023 MasterCraft models have this technology associated with the MasterCraft Connect App?

5. Added Sun Protection

Although sunscreen is recommended in direct sunlight, other forms of sun protection on boats exist and are trending upwards. Covers such as Bimini tops, hardtops, pole shades, awnings, and other canopies can be a worthy addition to almost any vessel. Check out this button-powered extended awing in action on this stunning Galeon 375 GTO!

6. Magnetic Phone Charger

When communication 'calls' for upgrades, boat manufacturers like to keep up with the demands. Magnetic phone chargers are convenient due to their cordless nature and are now one of the latest tech features found on some of the newest models. This

2023 Boston Whaler 280 Dauntless

has one, amongst many other fun features.

7. Green Yachting

If yachting is your thing, the sustainable vision from Wider Yachts may catch your attention. Electrify your yachting adventures with state-of-art hybrid propulsion performance aboard these luxurious and spacious Italian-made vessels. The stunning 2023 WIDERCAT 92 is available now.

These are just some of the many innovative boating features yet to come! Stay tuned for future advances and more trends in upcoming communications. And to help keep your boating maintenance and adventures on track for 2023, download the

MarineMax App for Boating Made Easy™

.
Connect with a Boating Specialist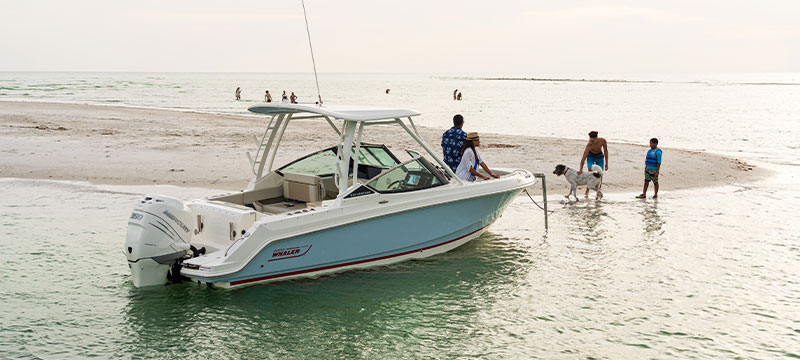 Find Your Perfect Boat Today
Start your search for the boat that has it all for your lifestyle! Explore premium new, used, and brokerage boats.
Search Boats
Our Team Is Your Advantage
Supporting owners with a team of experts to ensure you enjoy boating to the fullest.
Meet Our Team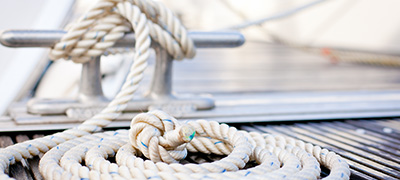 Brush Up Your Boating Skills
Our goal is to make sure you and your family feel confident and comfortable operating your boat. Our videos featuring experts will help.
Get the Tips