Boating Tips: Top Boating Accessories
Welcome to Boating Tips with MarineMax! Take a trip to the MarineMax Ship Store with us as Captains Keith and Nick show off some awesome accessories to make your day on the water just a little bit better. Ask your questions, make comments, and learn a thing or two about your favorite outdoor activity.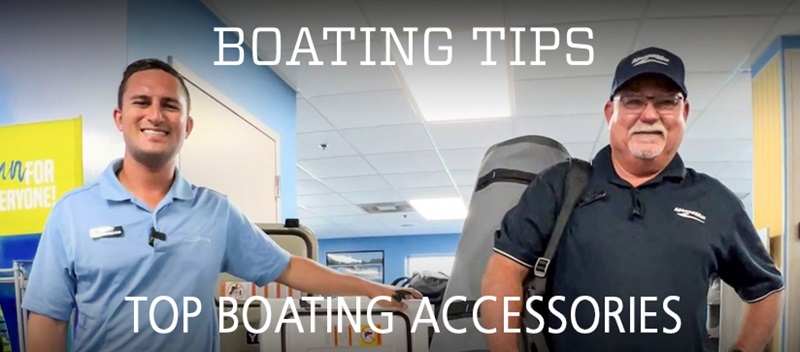 Play video for Top Boating Accessories
Boating Tips
The MarineMax Ship store offers everything that you'll need to get out on the water and more. In this episode we're showing you the "more", these items are perfect for taking your day on the water to the next level and making your boating experience even better.

Polarized Sunglasses
Sure those plastic glasses that you bought at the gas station are better than nothing, but what can really make all the difference is a good pair of polarized sunglasses such as Costa del Mar or Maui Jim. They'll protect your eyes from straining and the sun's harmful rays, you'll look great and if you're fishing will also enable you to spot and track fish.
Check out our guide where you can learn
how to pick the right pair of sunglasses
.
Water Toys
Water toys like tubes, lilly pads and ZUP Boards can take your day from ordinary to extraordinary and provide hours of fun. With so many to choose from, how do you know which one you'll like the best? Lucky for you, we have some tips on
how to pick the ideal water toy for you
.
Yeti Cooler
As reliable as they are durable, Yeti coolers are all they're cracked up to be. Ditch the styrofoam, gas station cooler and grab yourself a Yeti to make sure that your food and drinks stay cold all day long.
Fortress Anchor
Using a Fortress Anchor as your stern anchor will go a long way to ensuring that you have a great day on the water. It is certainly possible to simply anchor with your bow anchor, using a stern anchor ensures greater security and will hold your boat in place better.
Spend more time at the sandbar and less time trying to anchor, two anchors are better than one!
Toadfish Koozie
Toadfish Outfitters have come up with an ingenious koozie design that utilizes a suction cup on the bottom of their koozies. It will keep your drink in place in the event of the boat rocking or in the event of someone accidentally bumping into it.
Stop by Your Local MarineMax Store
Stop by your local MarineMax Store to pick up some these items where available. They're great tools that will help you to have a more enjoyable day out on the water. We'll see you out there.
NEED MORE BOATING NEWS?
You can see or hear more episodes of Boating Tips and our sister podcast, From the Helm Boating Broadcast, on The MarineMax Blog, accessible on the website or via mobile phone through the MarineMax App. You can also access more episodes on Amazon, Spotify, Google Podcast, Apple Podcast, or wherever you get your podcast news. See you out on the water!
Have an Idea for Our Next Episode? Submit It Here!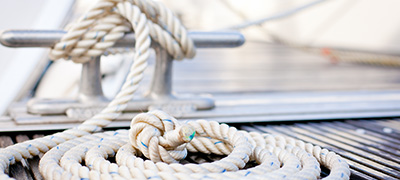 Brush Up Your Boating Skills
Our goal is to make sure you and your family feel confident and comfortable operating your boat. Our videos featuring experts will help.
Get the Tips
Finance Your Boat
When it comes to financing the boat you've always wanted, our team has you covered.
Explore Finance Options
Let's Get Social 👍
We want to hear from you! Share your boating photos and videos. You may even get featured on one of our channels, along with the latest news from across the boating industry, fun stories from fellow boating enthusiasts, and much more!
Follow Us