Boating Tips: Storage for Days Sea Ray SLX
Welcome to Boating Tips with MarineMax! Sea Ray boats are known for their innovative designs, comfort and luxury. The SLX 260 incorporates all of these as well as an incredible amount of storage. Follow along with Captain Nick as he shows you every inch of storage on this awesome Sea Ray. Ask your questions, make comments, and learn a thing or two about your favorite outdoor activity.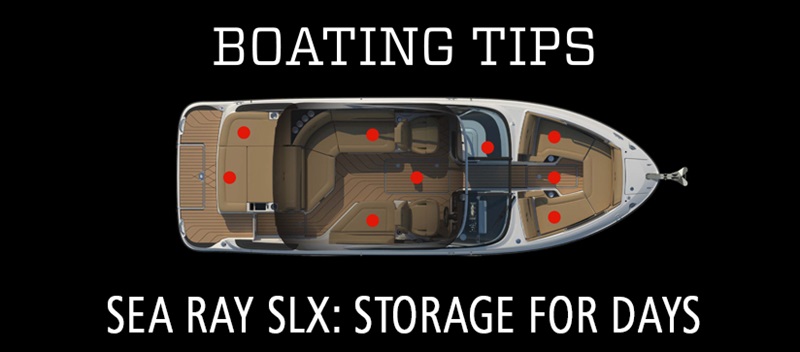 Play video for Storage for Days - Sea Ray SLX
Boating Tips
Just how much storage space do you have on a 26 foot boat? If you have a
Sea Ray SLX 260
, then answer is storage for DAYS! This week, Captain Nick and Joey Sharpe, Senior Brand Product Manager at Sea Ray will walk you through every nook and cranny on the SLX 260.
Bow, Cockpit and Helm
The helm contains hinged in-seat storage for tables as well as additional seat cushions as well as built in helm compartment housing trash can. The bow has deep in-floor storage able to fit lifejackets, fenders and dock lines.
The cockpit has floor storage large enough to store water skis and various other sundry items. This deep storage runs all the way to the bow.
Port
The port side storage capabilities are extensive. Towards the bow, there are numerous in-seat, hinged compartments that have storage room for lifejackets, dock lines, fenders, throwable and more.
Moving to the stern on the port side, the floor compartment opens revealing space large enough for water skis, wake boards, a lilly pad. It can house numerous large items simultaneously.
Transom
In the middle of the transom is a large built in seat cooler that can be used for food and drink or simply story towels, clothes, shoes or medium sized items.
Starboard
The starboard side of this vessel has cabinets that can house one hard cooler or two soft coolers. As well as an additional in-floor storage area that has storage room for various medium sized items.
Find Your Sea Ray
All of this storage space comes standard on the Sea Ray SLX 260. The more boat storage you have, the more room for water toys and other items that you want to have on the water for a great day! To find yours, check out our wide selection of
Sea Ray boats here
. See you out on the water!
NEED MORE BOATING NEWS?
You can see or hear more episodes of Boating Tips and our sister podcast, From the Helm Boating Broadcast, on The MarineMax Blog, accessible on the website or via mobile phone through the MarineMax App. You can also access more episodes on Amazon, Spotify, Google Podcast, Apple Podcast, or wherever you get your podcast news. See you out on the water!
Have an Idea for Our Next Episode? Submit It Here!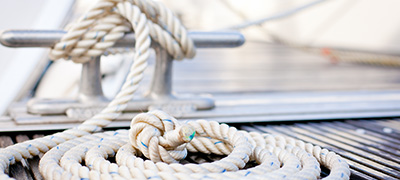 Brush Up Your Boating Skills
Our goal is to make sure you and your family feel confident and comfortable operating your boat. Our videos featuring experts will help.
Get the Tips
Finance Your Boat
When it comes to financing the boat you've always wanted, our team has you covered.
Explore Finance Options
Let's Get Social 👍
We want to hear from you! Share your boating photos and videos. You may even get featured on one of our channels, along with the latest news from across the boating industry, fun stories from fellow boating enthusiasts, and much more!
Follow Us