Boating Tips: All About Cast Nets
Welcome to Boating Tips with MarineMax! If you're fishing anywhere from Texas to New York, a cast net can be a valuable tool for your saltwater pursuits. Watch as Captains Nick and Keith demonstrate how to throw a cast net. Ask your questions, make comments, and learn a thing or two about your favorite outdoor activity.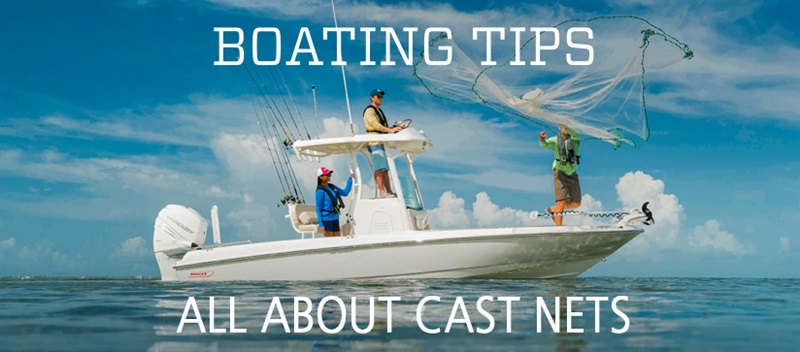 Play video for All About Cast Nets
Boating Tips
Cast nets can be extremely useful to helping you catch more fish, because without the right bait, you won't get very far. They are a tool that every fisherman should be familiar with, check it out!

Why Cast Nets are Helpful
In fishing there is a saying, "match the hatch", without getting too in the weeds about the origins of the saying and other implications, it simply means using the bait that is present in the location you are fishing at that given time of year.

With a cast net you are able to catch your own bait whenever you want, in abundance. You are getting the freshest local bait available, right from the source. There is nothing wrong with purchasing bait from a local bait shop, but using a net gets you fresh bait directly from where you will be fishing (and saves you some money while you're at it).

Additionally, when you're out of bait after a great day of catching, but don't want to run back to shore to go purchase more, just break out the net and catch it yourself!
Things to Consider
Here is a list of things to remember and think about when purchasing or using a cast net
Size - Cast nets come in many different sizes, it is better to purchase a smaller net that you can easily throw and have open fully then a larger net that you struggle with.
Mesh Size - Consider the type of bait in the area and what you want to catch. Holes too big enable the bait to swim right through, too small of holes and you'll end up essentially gill netting and killing your baits. Solution - have multiple nets for multiple uses.
Cleaning - The lead weights at the bottom of the net and rust and disintegrate, be sure that after every trip out you spray down your cast net with freshwater. Pay special attention to the lead weights to help prolong the life of your investment.
Holes - Rips and tears can happen, be sure to inspect your net so that you aren't letting bait escape. If you discover a hole, taking it to a local bait and tackle store is your best bet as they will be able to repair it.
How to Throw a Cast Net?
But how do you actually throw a cast net? Getting it to open and "pancake" like all the guides and TV personalities you see may seem super complicated, but it is actually remarkably simple. This week, Captains Keith and Nick show you two different methods to have success with this fundamental of fishing. We hope that you find this week's episode both entertaining and useful, see you on the water!
NEED MORE BOATING NEWS?
You can see or hear more episodes of Boating Tips and our sister podcast, From the Helm Boating Broadcast, on The MarineMax Blog, accessible on the website or via mobile phone through the MarineMax App. You can also access more episodes on Amazon, Spotify, Google Podcast, Apple Podcast, or wherever you get your podcast news. See you out on the water!
Have an Idea for Our Next Episode? Submit It Here!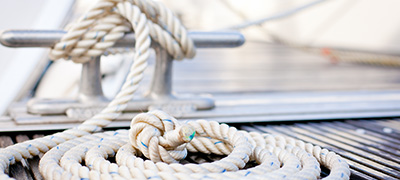 Brush Up Your Boating Skills
Our goal is to make sure you and your family feel confident and comfortable operating your boat. Our videos featuring experts will help.
Get the Tips
Finance Your Boat
When it comes to financing the boat you've always wanted, our team has you covered.
Explore Finance Options
Let's Get Social 👍
We want to hear from you! Share your boating photos and videos. You may even get featured on one of our channels, along with the latest news from across the boating industry, fun stories from fellow boating enthusiasts, and much more!
Follow Us