Boating Tips: Yacht Handling
Welcome to Boating Tips with MarineMax! In this episode, Captain Keith unpacks everything you need to know about yacht handling and the modern tech that makes it easy! Ask your questions, make comments, and learn a thing or two about your favorite outdoor activity.
Play video for Yacht Handling
Boating Tips
In this episode, Captain Keith gives the skinny on all things boat handling, and more. What boating tips do you want to see? Comment below with your ideas and we may choose your boating tips for future episodes!
The name of the game when it comes to handling a large yacht is slow and steady. While out in open water, you're pretty unencumbered, but when in tight quarters such as a dock, it's all about incremental adjustments.
Rudder Position
An important thing to note before you even start to move the boat is the position(s) of the rudder(s). You need to know how the boat will move before you start adjusting the throttle, so be sure that you are centered.
Just because the logo on your steering wheel is straight doesn't necessarily mean that your boat's rudders aren't turned; you should reference the rudder indicator to be sure. This simple device essentially shows a vertical straight line which will move to either the left, right or center of the display depending on the rudder position.
Moving the Boat
Once you put the vessel into gear you can simply move slowly straight out of the dock. During this process, if needed, you can also make use of bow thrusters. These devices can help you turn the yacht by giving you a "push" in one direction or the other enabling you to manipulate your boat's position easier, especially in windy conditions.
Catamarans, like the Aquila we are on in this week's video, have their engines set far apart enabling for easy turns and maneuvering in tight spaces.
Safety
Moving a large vessel around docks and other boats isn't difficult with all the tools that are afforded to owner operators today. However, one important thing to note is that you want to be sure that you are in neutral. You don't want to accidentally bump one of the thrusters and end up hitting something.
A great way to accomplish this is with the "warm" setting on your controls. When this setting is engaged, the throttle can be engaged and the RPMs will rev, but you won't move. If this is not engaged, you run the risk of accidentally idling into a boat or dock. Do not disengage this setting until you are ready to go.
In Conclusion
Reference these tips often and don't be afraid to ask questions at your local MarineMax dealer. Our associates will happily answer anything you are unsure of when it comes to handling a yacht or large boat. We'll see you out on the water.
NEED MORE BOATING NEWS?
You can see or hear more episodes of Boating Tips and our sister podcast, From the Helm Boating Broadcast, on The MarineMax Blog, accessible on the website or via mobile phone through the MarineMax App. You can also access more episodes on Amazon, Spotify, Google Podcast, Apple Podcast, or wherever you get your podcast news. See you out on the water!
Have ideas for our next episode or want to connect with us?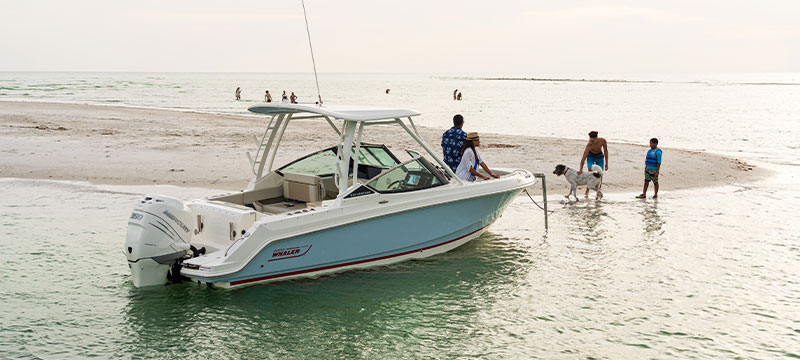 Find Your Perfect Boat Today
Start your search for the boat that has it all for your lifestyle! Explore premium new, used, and brokerage boats.
Search Boats
Let's Get Social 👍
We want to hear from you! Share your boating photos and videos. You may even get featured on one of our channels, along with the latest news from across the boating industry, fun stories from fellow boating enthusiasts, and much more!
Follow Us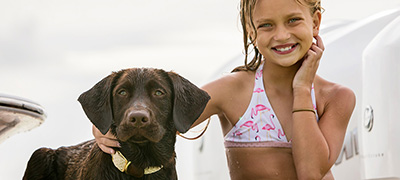 The Boating Lifestyles Blog
Browse hundreds of articles on customer stories, tips, trends, gear, amazing boating locations and more found in our Blog.
Explore Boating Articles