Boating Tips: Multi vs Monohulls
Welcome to Boating Tips with MarineMax! Multi vs Monohulls? What's the difference and what are the unique features of each? Captains Keith and Nick have the 411 to help you make the right choice for your boating lifestyle. Ask your questions, make comments, and learn a thing or two about boat hull structure.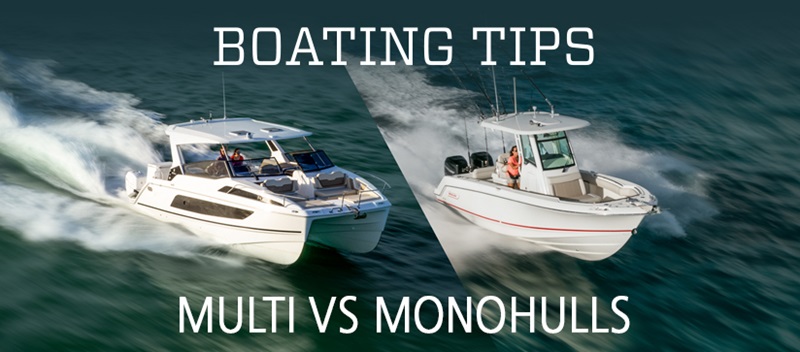 Play video for Multi vs Monohulls
Boating Tips
Multi and Monohulls each have specific advantages that can benefit you depending on what you're trying to do on the water. Watch Captains Keith and Nick dive into the difference between the two popular hull structures.
Monohulls
Monohulls are just what they sound like: one singular hull - it is what you most likely think of first when you imagine a boat. From
Sea Ray
to
Boston Whaler
, MarineMax offers a multitude of monohull variants. Some of these boats have "stepped" hulls to cut down on sea spray and provide a dry and comfortable ride. However, monohulls can also pitch and roll in the waves and wind, something that is less of an issue in multihulls.
Multihulls
One of the key advantages of multihull vessels is that they are incredibly stable. This is because they literally have two hulls and thus a much higher beam than their monohull counterparts. Because of the dual hull design, they also tend to rock back and forth much less in wavey conditions.
Another difference between a monohull vs a multihull is the actual ride itself. When executing a turn in a multihull boat, it actually leans the other direction and stays flat. Additionally, multihulls have very high beams and cut through the water nicely, lending to less "slamming" when coming over the top of a wave.
In Sum
Each of these boat types are excellent in their own right. To learn more about this topic, check out one of our past Boating Tips episodes, "
Your Catamaran vs Monohull Questions Answered! | Boating Tips LIVE
". When it comes time for you to choose your vessel, stop by your local MarineMax dealership and our knowledgeable staff will help you to make the right choice of platform for your boating lifestyle. We'll see you out there.
NEED MORE BOATING NEWS?
You can see or hear more episodes of Boating Tips and our sister podcast, From the Helm Boating Broadcast, on The MarineMax Blog, accessible on the website or via mobile phone through the MarineMax App. You can also access more episodes on Amazon, Spotify, Google Podcast, Apple Podcast, or wherever you get your podcast news. See you out on the water!
Have an Idea for Our Next Episode? Submit It Here!
Launch Into Living
A Sea Ray is more than a boat—it's a craft of unparalleled comfort and performance, technology, and technique. It's decades of expertise building the most sophisticated sport boats, cruisers, and yachts on the water. It's an unwavering dedication to customer service and community. And it's the belief that happiness is best enjoyed with the wind in your hair, loved ones at your side and a beautiful boat beneath you.
Get on the Water
Core Confidence
Few boat brands match the pedigree of Boston Whaler with its rich heritage of quality craftsmanship, safety, and innovation.
Get on the Water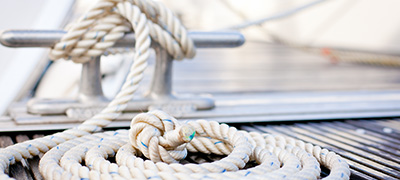 Brush Up Your Boating Skills
Our goal is to make sure you and your family feel confident and comfortable operating your boat. Our videos featuring experts will help.
Get the Tips