A Guide to Buying Boston Whaler
Having choices in life is great—and even better when it comes to the different types of Boston Whaler models available. Whether you're in the market for an offshore fishing boat or want to cruise around the shores, islands or take overnight trips, Boston Whaler has a boat for all types of activities. To help give the full scope of what Whaler offers, check out the details below and discover the right one for you and your crew!

If this is your first time looking for a boat, there are many things to consider, and a simple question to ask is how you would like to use the boat. Some popular on-the-water activities include day boating, inshore fishing, offshore fishing, freshwater fishing, entertaining, overnight cruising, watersports, and for a tender. Once that question is answered, other options to consider are the following:
Size – How big or small would you like your boat to be, and how comfortable are you driving that model size?
Passengers – How many people do you think you'll have on board, and do you have any furry friends you'd like to take a long as well?
Location – Are you near a lake, ocean, or another body of water you'd like to use your boat in, or do you plan to use it in multiple places? Also, do you need a marina to store it at?
Price – Do you have a particular budget in mind, and do you need financing? Also, are you aware of the service or maintenance costs for the model you are considering?
Propulsion – How fast do you want to go, and do you want your engines to be outboards or inboards?
Layout – Since certain layouts are better for specific uses than others, what activities will you mainly use your boat for?
To help sort out those questions, Boston Whaler has a handy tool to figure out the basics. Try it for yourself and see what you come up with!
Another way to go about shopping for the right boat is to compare Boston Whaler models. With the questions above in mind, another thing to think about is what type of extras you may need aboard. Boston Whaler accessories can come in many forms, from fish boxes to remote-controlled security systems. Check out the current models below and compare them for yourself!
Learn More About Boston Whaler
Core Confidence
Few boat brands match the pedigree of Boston Whaler with its rich heritage of quality craftsmanship, safety, and innovation.
Get on the Water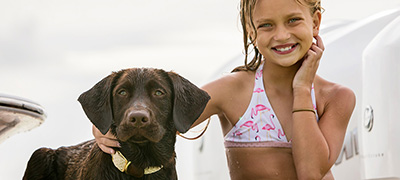 The Boating Lifestyles Blog
Browse hundreds of articles on customer stories, tips, trends, gear, amazing boating locations and more found in our Blog.
Explore Boating Articles
Let's Get Social 👍
We want to hear from you! Share your boating photos and videos. You may even get featured on one of our channels, along with the latest news from across the boating industry, fun stories from fellow boating enthusiasts, and much more!
Follow Us