Boston Whaler Dauntless–Bold Past. Fearless Future.
For decades, the Boston Whaler Dauntless series has led the industry in confident performance and multitasking capabilities. Smooth-riding performance and a spacious center console layout combine with amenities for fishing, watersports, leisurely cruising, and running inshore as well as offshore. Pedestal fishing seats and an optional reversible pilot seat with livewell expand fishing capabilities, and the All-Activity Tower delivers extra watersports exhilaration. For boaters seeking a higher-quality bay boat experience, there's only one way to be: Dauntless.
220 Dauntless

More than a bay boat, the 220 Dauntless provides spacious comfort, smooth-riding performance, and easy access to the water for every activity. This center console combines inshore fishing excellence with offshore cruising confidence as well as plenty of features and options for all-day fun. The 220 Dauntless delivers incredible quality and value that you can see and feel. For active families, its ability to support multiple activities comes with no trade-offs in terms of comfort or craftsmanship.

250 Dauntless

Smooth-riding performance and a spacious center console layout combine with amenities for fishing, watersports, comfortable offshore cruising, and beyond. The 250 Dauntless can go farther offshore and handle rough inlets with confidence, thanks to an improved deadrise and shear line that sit the boat deeper in the water. With a nicer forward seating than a bowrider and the free-flowing onboard movement of a center console layout, the 250 Dauntless is a brilliant choice for boating on inland lakes and along the coast.

280 Dauntless

The 280 Dauntless is the ultimate center console fishing boat with endless comfort. Not only is it full of convenient functionality, but also stylish throughout the whole boat. The possibilities are endless with this model with highly efficient Mercury engines to power long days on the water.
Page Position for virtual
Dauntless Virtual Tours
Immerse yourself in one of the Boston Whalers below by taking a 360° tour of the Dauntless of your choice with spacious layouts that provide plenty of room to walk around from bow to stern and back with the captain driving from the center of the boat.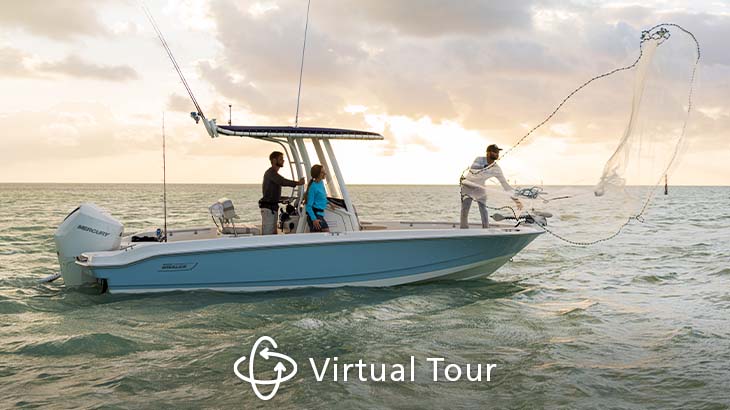 220 Dauntless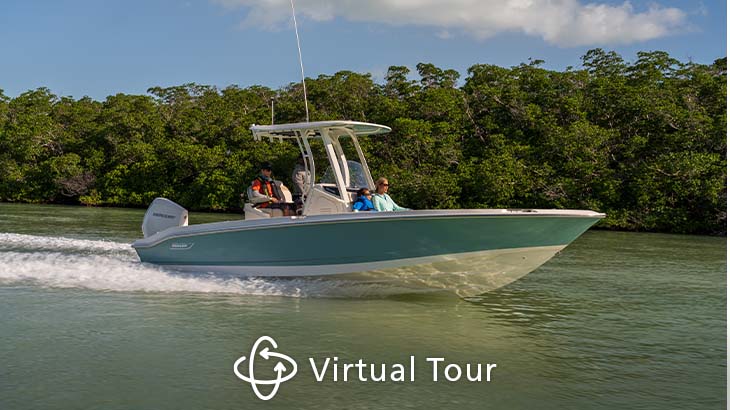 250 Dauntless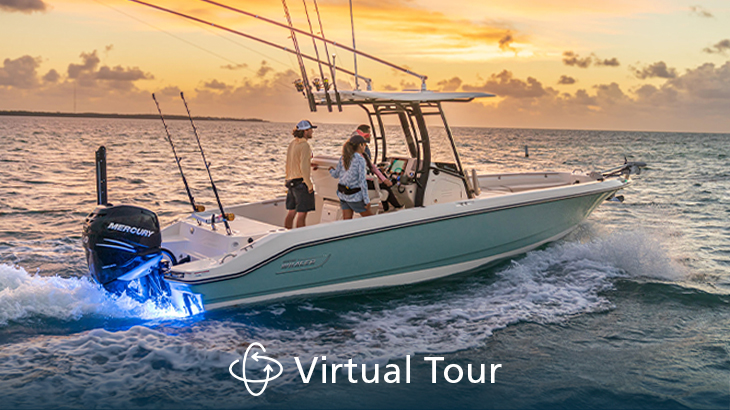 280 Dauntless
Page Position for form
Want to learn more about the Dauntless family? Let us help!