5 Tips for Safe Fishing on a Boat
Fishing from a boat allows for so much more opportunity for catching fish.
Fishing from a boat allows for so much more opportunity for catching fish. However, it also provides more opportunity for dangerous mistakes to suck the fun out of your day. Here are five tips you should know before you go.
Know the rules of the road. The International Regulations for Preventing Collisions at Sea (COLREGS) are on the U.S. Coast Guard (USCG) Navigation Center website. Rules such as when encountering another boat underway, which boat has the "right of way" and is the stand-on vessel and which is "burdened and is the give-way vessel. Many MarineMax stores offer Intro to Boating and Boating Safety Courses that cover the basics.
Have a Float Plan detailing where and when you will be fishing and share the plan with someone you can trust to report to the authorities if you and your boat go missing. This is important for any search to be effective. You can download a float plan in PDF format from the USCG.
Check your required safety gear is onboard and is working properly. Generally small boats should have one USCG approved life jacket appropriately sized for each person onboard, a throwable ring buoy or cushion-style float, at least one fire extinguisher and a signaling device such as flares, horns or whistles. Every state has its own requirements in addition to federal requirements. The USGC offers a Boating Safety app for finding the latest safety regulations, navigation rules, float plans and more.
Know the sea state, weather conditions and forecasts. Weather can change drastically in a very short time. Being on the water in a boat you are exposed to all the forces that Mother Nature can throw at you. NOAA's National Weather Service is a particularly great resource.
Know your limits. Fatigue and hypothermia are dangerous situations. According to the USCG and U.S. Corp of Engineers prolonged exposure to noise, vibration, wind and glare has the same effect on a person as does alcohol or drugs. Share the operating duties with other crew members. Recognize when you are tired and take a break.
Bonus tip: It should not need to be mentioned, however, every boater needs to understand the risks of boating under the influence of alcohol or drugs (BUI). According to the USCG, a boat operator is likely to become impaired more quickly than a driver in an automobile, drink for drink. Learn more at the USCG Boating and Safety Resource Center.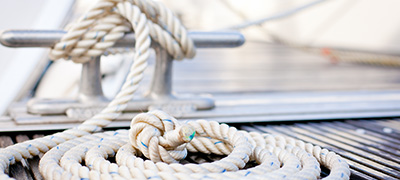 Brush Up Your Boating Skills
Our goal is to make sure you and your family feel confident and comfortable operating your boat. Our videos featuring experts will help.
Get the Tips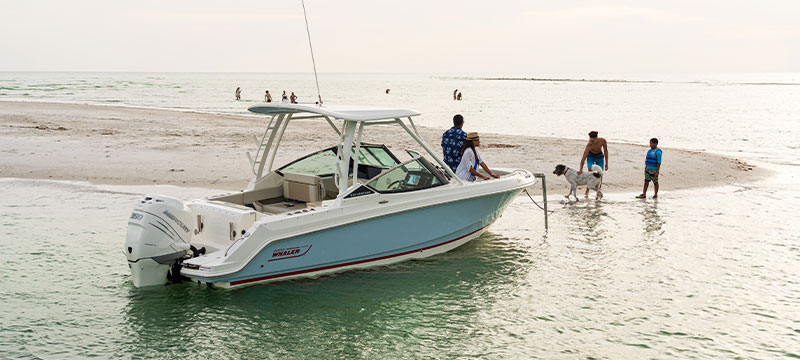 Find Your Perfect Boat Today
Start your search for the boat that has it all for your lifestyle! Explore premium new, used, and brokerage boats.
Search Boats
Learning the Ropes
Whether you're new to boating or need a refresher, learn the basics of boating and the rules of the water from our Coast Guard-certified captains.
Search Boating Classes