Let the Water Change Your Life
When the water calls, let MarineMax deliver all of boating's magical moments. We're a community of boaters, United by Water, ready to guide your journey. Whether you're an experienced boater or a first-timer, we'll get you on the water, creating fun and great memories.
Baltimore, Maryland
Jan. 23-26, 2020
Experience your dream boat in person. Examine every detail. Learn from the experts and meet fellow boaters. It's a fun day out for seasoned boaters, newbies, and the whole family! Schedule your appointment now!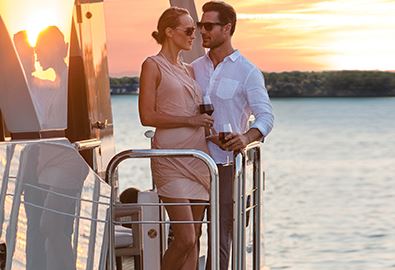 New York , New York
Jan. 22-26, 2020
Join us in NYC at the Jacob Javits
Map of MarineMax Baltimore Location
MarineMax Baltimore
Sales Hours
Monday:

9:00 AM - 5:00 PM

Tuesday:

9:00 AM - 5:00 PM

Wednesday:

9:00 AM - 5:00 PM

Thursday:

9:00 AM - 5:00 PM

Friday:

9:00 AM - 5:00 PM

Saturday:

9:00 AM - 5:00 PM

Sunday:

Closed
Service and Parts Hours
Monday:

8:00 AM - 5:00 PM

Tuesday:

8:00 AM - 5:00 PM

Wednesday:

8:00 AM - 5:00 PM

Thursday:

8:00 AM - 5:00 PM

Friday:

8:00 AM - 5:00 PM

Saturday:

9:00 AM - 3:00 PM

Sunday:

Closed
Rack Storage
Monday:

9:00 AM - 5:00 PM

Tuesday:

9:00 AM - 5:00 PM

Wednesday:

9:00 AM - 5:00 PM

Thursday:

9:00 AM - 5:00 PM

Friday:

9:00 AM - 6:00 PM

Saturday:

Closed

Sunday:

Closed

Please Call for Short Haul and Travelift Hours
Fuel Dock
Monday:

8:30 AM - 5:00 PM

Tuesday:

8:30 AM - 5:00 PM

Wednesday:

8:30 AM - 5:00 PM

Thursday:

8:30 AM - 5:00 PM

Friday:

8:30 AM - 5:00 PM

Saturday:

8:30 AM - 5:00 PM

Sunday:

8:30 AM - 5:00 PM
Baltimore's Local Boating Resource
Michael Gisch

General Manager

Elliot Anderson

Service Manager

Michael Shrader

Business Manager

Chris Zorn

Sales Consultant

RJ Winter

Sales Consultant

Ron Selitto

Sales Consultant

Perry Avery

Sales Consultant

Chris Whitman

Sales Consultant

Peggy Mosnot

Sales Consultant

Andrew Fiery

Sales

Chelsea Weinstein

Marketing and Getaways! Coordinator

Sarah Woodling

Service Advisor

Jeff Matanin

Parts Manager

Chris Bodis

Parts Consultant

Chris Miller

Delivery Captain

Denise Wagner

Warranty Administrator

Rafael Garcia

Travel Lift Operator

Audra Kelly

Fuel Dock Attendant

Alex Cruz

Fuel Dock Attendant
View More
Page Position for footer