About MarineMax Hall Marine Charleston
Sales | Service
MarineMax Hall Marine Charleston is proud to provide the Charleston area with unparalleled boat service. Our professional sales consultants live the boating lifestyle and want to help you find the right boat to fit your boating dreams. With premium brands known for their quality and durability like Azimut, Galeon, MJM Yachts, Cruisers Yachts, Ocean Alexander, Aquila, Sea Ray, Boston Whaler, and Scout we have the vessel for your boating lifestyle. MarineMax Charleston is conveniently located on Daniel Island at latitude 32.875645 north and longitude -79.92865 west. By car, take I-526 to exit 23A, the Clements Ferry Road exit, toward Daniel Island Drive. Turn left onto Sportmans Island Drive and cross the bridge. Sales is in the big yellow building on the left and service and parts are located in the large white building on the right. It is the perfect location to find your new boat no matter where you live in the area.
See Our Address, Hours and Team
Lifestyles

Boating in the Charleston Harbor is a favorite for the area's boating enthusiasts. Great destinations like Morris Island, Capers Island, Kiawah and Seabrook Island as well as the historic plantations along the Ashley River are all within easy reach of MarineMax Charleston. You can cruise the Intracoastal Waterway north or South as well as the Wando and Ashley River. You can also take a ride up the Cooper River all the way to Lake Moultrie and continue to Lake Marion. Every type and style of boat can be seen on the bay any warm summer day. From sport boats like the

Sea Ray SPX 190

to sport yachts like the

Azimut 40 Verve

or

Boston Whaler 350 Realm

, and everything in between. Many MarineMax team members and customers delight in boating to the many beautiful sites in and from Charleston to Beaufort and Hilton Head. A typical day could include fishing for redfish or trout in the morning, then heading to Shem Creek for a bite to eat at Table & Tavern or Saltwater Cowboys. You can always enjoy a beautiful sunset from the Boathouse Restaurant at Breach Inlet and the sandbar nearby. You can take a nice ride down to Beaufort Marina for lunch and stroll the charming shops along downtown Beaufort in the afternoon. Other activities enjoyed by area boaters include the popular raft up locations such as No Name Island on James Island, the Tip of Folly, a sandbar next to Bird Key, and Sandy Point. No matter what you won't have any trouble finding a local sandbar hotspot with a great atmosphere and mesmerizing waters to create unforgettable celebrations of the boating lifestyle.

The MarineMax Charleston team members are all boating devotees and they spend their free time on the waters of the Charleston and beyond. You will find them with their customers and friends enjoying the party sandbars, fishing for redfish, trout and the occasional flounder, engaging in water sports, cruising to great dockside restaurants or just relaxing in the warm sunshine and sunset cruises. With hundreds of miles of shoreline, there is essentially endless opportunities on the waters of the coastal South Carolina to discover all boating has to offer.
Service

We

repair and service

most premium brands using factory-trained technicians in our top rate marine service center. MarineMax brings you highly skilled technicians, factory-trained mechanics, and experienced journeymen of all disciplines that can perform any project needed, as well as perform maintenance and repairs for your boating enjoyment. Team members use traditional tools and equipment while employing the latest methodologies and technologies. We proudly offer new boats, pleasure boats, power boats, recreational boats, fishing boats, quality used boats and cruisers to ensure you always enjoy the best South Carolina has to offer.
Yacht Resources

We are your local yacht resource in the Carolinas. You will find our yachts located at the Charleston Harbor Resort and Marina. Tour exceptional new, used, and brokerage yachts including

Sea Ray

,

Galeon

, and

Azimut Yachts

. The elegance and luxury of yacht ownership requires a committed team of experts behind the scenes. Yachters require everything from world-class service to overall yacht management to planning assistance for big water voyages. MarineMax Hall Marine Charleston understands these needs on an intimate basis, and it's why we're part of the strongest yachting support team in the boating industry.
Classes

When you purchase a boat from MarineMax Hall Marine Charleston it is the start of our commitment to you, our customer. At delivery, your new boat is fully fueled, all the lines are aboard and the U.S.C.G. safety equipment is provided. You can simply provision your boat and begin living the boating lifestyle you desire. Throughout the boating season MarineMax Hall Marine Charleston's team members provide

informational and instructional seminars

on boating, including seminars of fishing, navigation and the unique-to-MarineMax Women on Water

®

classes.
Events and Getaways!®

MarineMax owners should keep an eye on the MarineMax Hall Marine Charleston

Calendar of Events

. You would not want to miss an exclusive Docktail Party, or

Getaways!®

hosted by MarineMax Hall Marine Charleston. There is always something to look forward to as a MarineMax Hall Marine Charleston owner.
Find Your Perfect Boat

Boating with MarineMax will change your life, and in a very good way. Start searching for your dream boat today. We carry a large selection of premium boat brands ranging from extra-fun sport boats to luxury yachts. We make it easy to narrow your search and find your perfect boat.
History of Hall Marine
Approaching 40 years in business, Hall Marine is now a second-generation family-owned boat dealership organization selling and servicing leading brands through five locations in the Carolinas and Georgia. The company was founded inland in the mid-'70s, selling Chris-Craft. By the early '80s, Sea Ray became the driving force behind the company and a significant part of growth. As Hall Marine expanded in the late '80s, locations were added in the coastal markets of Charleston and Savannah. The Hall family was very close to the founders and leaders of MarineMax. Both companies were Sea Ray dealers and worked together at Sea Ray events, traveled together during Sea Ray-sponsored trips, spent time together on Sea Ray and Boston Whaler dealer focus groups, and spent time together at annual dealer meetings. Over the years, Hall Marine maintained a good working relationship with the senior leadership at MarineMax. Several times over the years, Bill McGill and his team would approach the Hall family regarding the possibility of merging the two companies. The timing and circumstances of those opportunities were not right then, and by 2016, the company was rising in sales volume and was in a very positive position to consider a merger. A merger with MarineMax offered many opportunities for growth, and after almost 40 years as an independent, the process of joining the two companies began. The merger was finalized in January of 2017. A new district was established for all six of the former Hall Marine locations, and two marinas. Jeff Hall was named district president and Rick Hall became a senior vice president. Most of Hall Marine's key management and crew have remained with the MarineMax team, and many new and valuable team members have joined the Hall district with MarineMax. The merger has been very positive, with many new and exciting opportunities, especially related to inventory and brand availability along with the strong support, experience, and expertise from the leadership and administrative team in Clearwater, the MarineMax corporate home.
Although locally managed, MarineMax Hall Marine Charleston is backed by MarineMax, the world's largest and most trusted marine retailer and a part of the nation's most comprehensive marine service network. Our customers and their boats are never far from MarineMax support.
Whether you want to go fishing, cruising, skiing or tubing, with a few friends or the entire family, call MarineMax Hall Marine Charleston today and let our knowledgeable and friendly marine staff give you a personal introduction to the boat of your dreams. We look forward to it!
View all boats and yachts for sale at MarineMax Hall Marine Charleston
Find hours and directions for MarineMax Hall Marine Charleston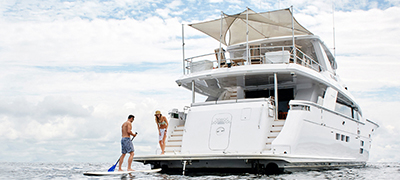 Luxury. Convenience. Ease.
Owning a yacht is the definition of luxury. Owning a yacht from MarineMax means so much more.
Receive VIP Service
Find Your Perfect Boat Today
Start your search for the boat that has it all for your lifestyle! Explore premium new, used, and brokerage boats.
Search Boats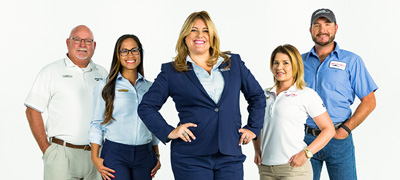 Our Team Is Your Advantage
Supporting owners with a team of experts to ensure you enjoy boating to the fullest.
Meet Our Team