Easy Engine Repower
Extend the life of your boat with an engine repower. Boats are designed to take a beating. A boat's engine is not. A well-designed hull can last for decades, well past when most engines begin to fade out. If you love your boat but the engine's a goner, repowering is an affordable option.
Add Some Pep to Your Engine!

Repowering is exactly what it sounds like – getting a new and better power source behind your boat. You can choose to rebuild your existing engine, or get a new one. Either way this cost-efficient option is a great alternative to buying a new boat or continuing expensive maintenance on an aging engine. Best of all, you get a more powerful and/or fuel efficient engine.

Decision Time. New or Rebuilt?

There are many benefits to both rebuilding your current engine and buying a new one. Your decision will be based on many factors, including cost, horsepower needs, fuel efficiency, emissions and more. If your boating location has changed you may need more horsepower, suggesting a new engine. Whatever your needs, we'll help you evaluate options and make the best choice.

Repower Questions? We're Ready

Our knowledgeable and trained service team members are ready to help you weigh repowering options. The result will be a better boating experience, and our focus is helping you make the right decision. If it's Springtime, considering repowering while performing seasonal service. This will save time, get you on the water faster, and improve your performance.
Page Position for loc1
You May Also Like
Service & Maintenance
Routine maintenance is a requirement for factory warranties and key to making sure your boat is always ready. Protect your investment with MarineMax service.
Explore Maintenance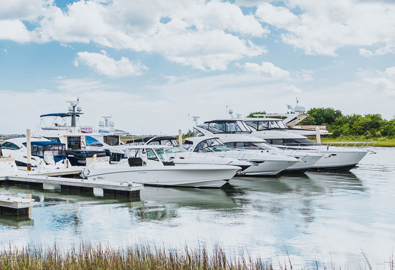 Marinas & Storage
We're all about creating opportunities for enjoying this amazing lifestyle. Many MarineMax store locations offer exceptional marina service and storage facilities.
Find Marinas
Parts & Accessories
MarineMax has a full inventory of parts and accessories to repair and maintain your boat. Visit us in-store or online to learn about our wide selection.
Search Parts & Accessories