Your Local Store
MarineMax Venice
Sales
Monday:

8:30 AM - 5:00 PM

Tuesday:

8:30 AM - 5:00 PM

Wednesday:

8:30 AM - 5:00 PM

Thursday:

8:30 AM - 5:00 PM

Friday:

8:30 AM - 5:00 PM

Saturday:

9:00 AM - 5:00 PM

Sunday:

11:00 AM - 4:00 PM
Parts and Service
Monday:

8:00 AM - 5:00 PM

Tuesday:

8:00 AM - 5:00 PM

Wednesday:

8:00 AM - 5:00 PM

Thursday:

8:00 AM - 5:00 PM

Friday:

8:00 AM - 5:00 PM

Saturday:

8:00 AM - 12:00 PM

Sunday:

Closed
Marina and Fuel Dock
Monday:

8:30 AM - 5:00 PM

Tuesday:

8:30 AM - 5:00 PM

Wednesday:

8:30 AM - 5:00 PM

Thursday:

8:30 AM - 5:00 PM

Friday:

8:30 AM - 5:00 PM

Saturday:

8:30 AM - 5:00 PM

Sunday:

8:30 AM - 5:00 PM
1485 S. Tamiami Trail
Venice, Florida 34285
MarineMax Venice
The Shark Tooth Capital's #1 Full Service Marina
Welcome to MarineMax Venice, your premier boating and yachting destination in Southwest Florida! Our store is located in the beautiful coastal city of Venice and offers a wide range of new and used boats for sale, as well as yacht management services, boat rental
About this Marina
Our Venice Marina provides services and amenities for all types of boating. On-site we have 310 wet slips that can accommodate boats up to 130 feet in length, and 8 dry boat storage spaces available for boats up to 40 feet in length. All of our slips are equipped with water and electric hookups, and we offer pump-out services for your convenience. Our marina staff is available to assist you with docking and departure, and we offer 24-hour security to ensure the safety of your boat.

In addition to storage, offers boat and yacht services. If you own a yacht, MarineMax Venice is here to help keep your yacht in top condition and ready for the water. Our team can handle everything from routine maintenance and repairs to captain and crew services, so you can enjoy your yacht without the hassle.

Stop by and fuel up at our gas dock. Before hitting the water, our team can supply you with both diesel and gas boat fuel. Dirty up the boat from a day of fun? No problem, MarineMax also offers boat detailing services to take the stress off your shoulders.

Not ready to commit to a boat purchase? We also offer boat rentals for a day, a week, or even longer. Our rental fleet includes everything from center consoles to luxury yachts, so you can find the perfect vessel for your next boating adventure. We also offer boat training and instruction for those who need it.
Shop Boating Accessories:

Find all your boating needs at our one-stop boat accessories store full of the necessary equipment and supplies for your boat. Work with our knowledgeable staff who can assist with our wide range of products. From safety gear to water sports equipment and navigation tools, our store offers a wide range of products to enhance your boating experience. Shop with us today!

MarineMax Concierge Services:

Our marina concierge services offer boat detailing, boat launching, and boat retrieval, making boating more enjoyable and convenient for boat owners. With MarineMax's concierge service, you can trust that your boat will be in good hands, allowing you to focus on enjoying your time on the water instead of worrying about the logistics of launching or retrieving your boat.
Services At MarineMax Venice
Onsite Marina Services At MarineMax Venice
MarineMax Venice is a full-service dealership, providing the areas highest quality marine repair and service.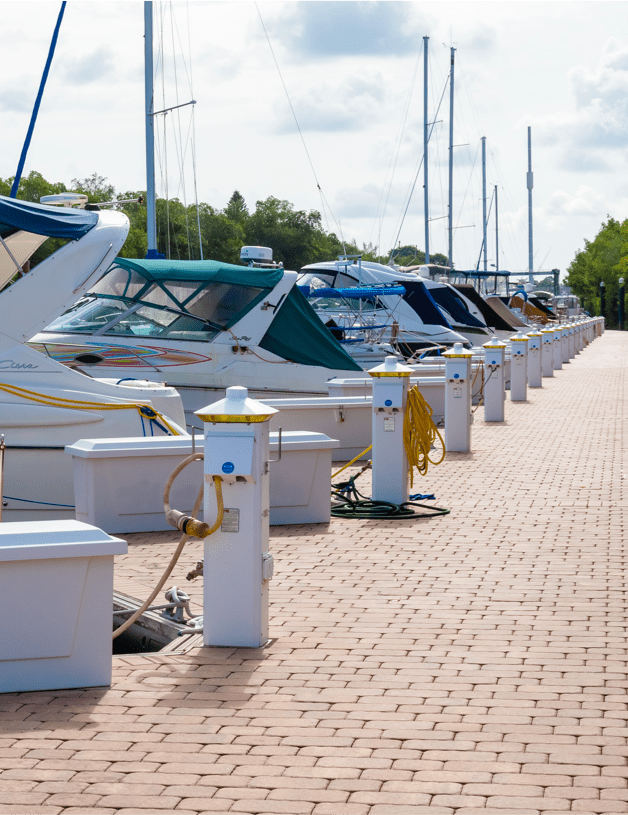 Our MarineMax carpenters and craftsmen are versed in the widest range of materials, methods, and technologies of carpentry and joinery. Whether the job is big or small, our experts can handle it.
Boat Carpentry and Joinery
Our MarineMax team consists of highly experienced electricians, engineers, and support staff who understand the unique requirements needed to keep your boat's electrical systems to keep your boat or yacht running smoothly.
Boat Electrical Systems
Our MarineMax team consists of highly skilled professionals who will repair your boat's fiberglass and composite-related damages as soon as possible so you can get back on the water in no time.
Boat Fiberglass Repair and Composites
Our MarineMax team offers insightful troubleshooting and repair of marine hydraulic systems and components for your boat or yacht.
Hydraulic Systems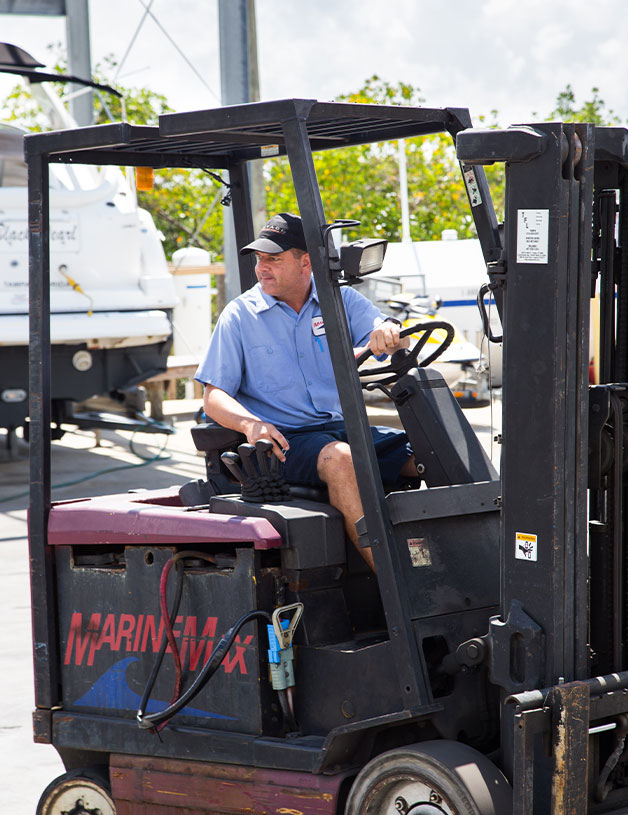 Our MarineMax team can cover all your marine and architectural rigging requirements. All running and standing rigging is carefully inspected and repaired by our experts so you can get back to boating in no time.
Sailing Rigging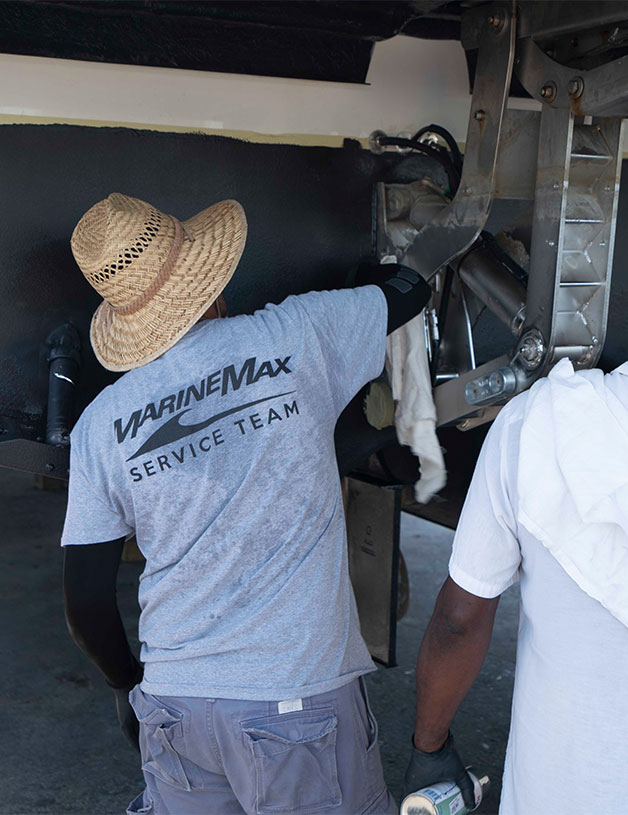 Keep your whole vessel running like new with our highly skilled MarineMax mechanics and extensive services. We provide a full-service approach to all your marine mechanical service needs. Simplify your boat maintenance. Our expert marine mechanics provide quality services for all the systems on your boat, so you spend more time boating. maintenance. Our expert marine mechanics provide quality services for all the systems on your boat, so you spend more time boating.
Boat Mechanical System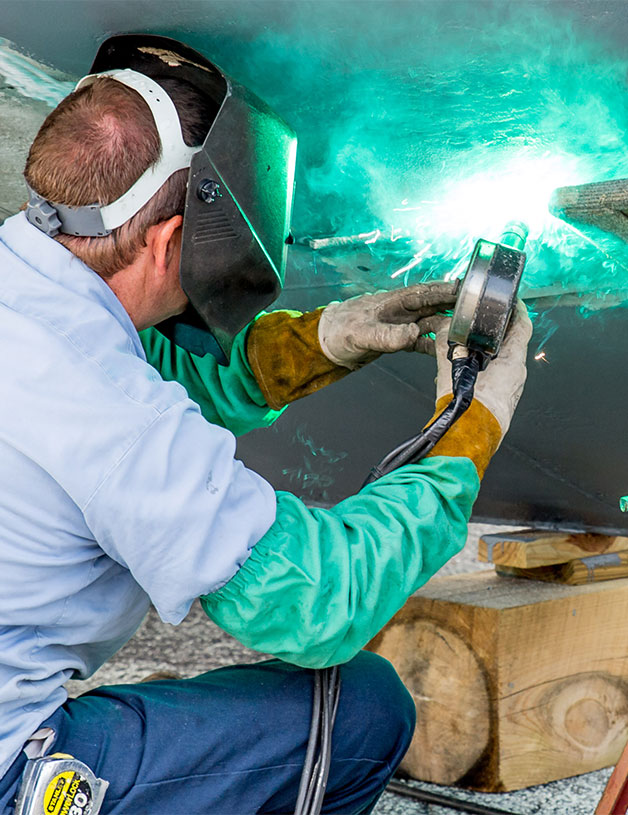 Let MarineMax fabricate or repair your boats to your specific requirements with our team of experienced service members.
Boat Metal Work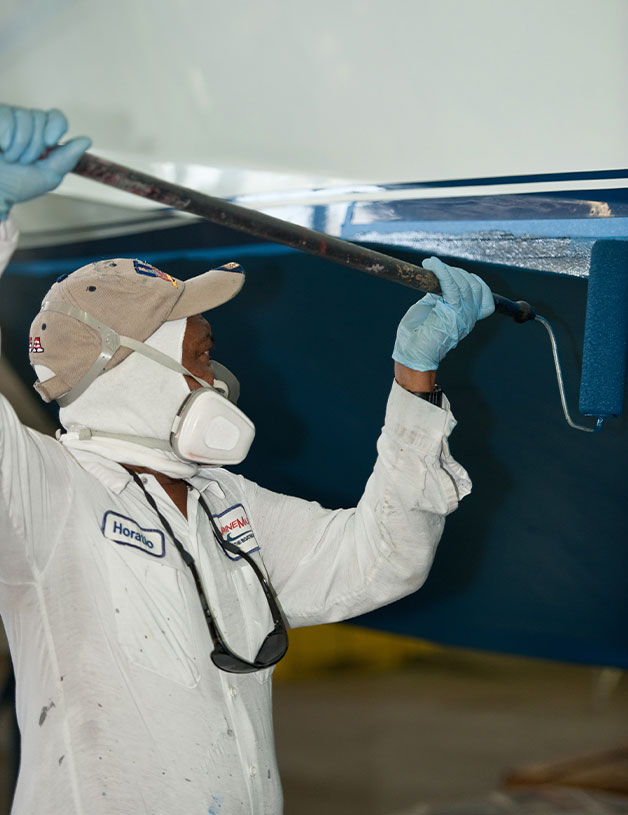 Let MarineMax bring your boat back to life. We can restore your boat's paintwork to its original beauty, fix any dings or scratches, or even completely redesign it.
Boat Paintwork and Finishing
Venice
(941) 485-3388
Monday - Thursday:
9am EST - 6pm EST
Saturday & Sunday:
10am EST - 4pm EST
Shop Boats For Sale
Our inventory includes high-end brands such as Azimut, Bertram Yachts, Galeon, Ocean Alexander, Aquila Power Catamarans, Sea Ray, MJM Yachts, and Boston Whaler, offering a wide range of boats and yachts that cater to diverse boating lifestyles.
Events near Venice
Join Us for Events and Classes!
Discover The Venice Boating Lifestyle
There are many great places to boat in Venice, Florida! Our MarineMax experts spend a lot of their time out on the water, here are some of their favorite places to visit:
Intracoastal Waterway: This is a popular spot for boaters in Venice, as it provides easy access to the Gulf of Mexico and is a great place to cruise and enjoy the scenery.
Lemon Bay: Located just south of Venice, Lemon Bay is a beautiful body of water that is known for its excellent fishing and boating opportunities.
Dona Bay: This is a smaller bay that is located just north of Venice. It is a popular spot for kayaking and paddle boarding, but also offers great boating opportunities.
Roberts Bay: This bay is located just east of Venice and is a popular spot for fishing and wildlife watching. It is also home to several marinas and boat ramps.
Gulf of Mexico: Of course, one of the main attractions of boating in Venice is the ability to explore the beautiful Gulf of Mexico. From here, you can head south to the Florida Keys or north to the many popular boating destinations along the west coast of Florida.
No matter where you choose to boat in Venice, be sure to follow all boating regulations and guidelines to ensure a safe and enjoyable experience!
Finance Your Boat
When it comes to financing the boat you've always wanted, our team has you covered.
Explore Finance Options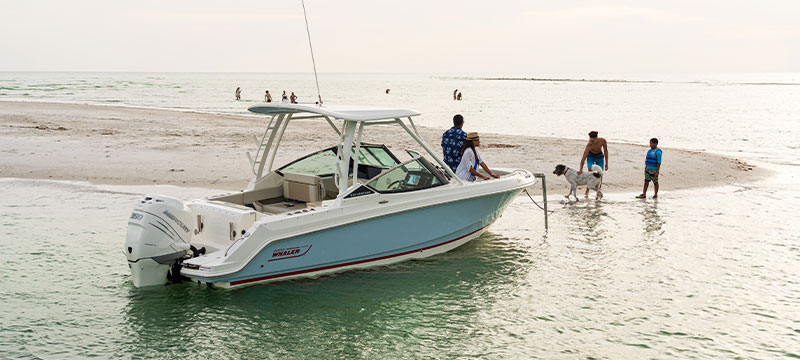 Find Your Perfect Boat Today
Start your search for the boat that has it all for your lifestyle! Explore premium new, used, and brokerage boats.
Search Boats
Boating Made Easy
Sign up for My MarineMax to start maintaining your boating lifestyle with ease.
Sign Up Now