Your Local Store
MarineMax Venice
Sales
Monday:

8:30 AM - 5:00 PM

Tuesday:

8:30 AM - 5:00 PM

Wednesday:

8:30 AM - 5:00 PM

Thursday:

8:30 AM - 5:00 PM

Friday:

8:30 AM - 5:00 PM

Saturday:

9:00 AM - 5:00 PM

Sunday:

11:00 AM - 4:00 PM
Parts and Service
Monday:

8:00 AM - 5:00 PM

Tuesday:

8:00 AM - 5:00 PM

Wednesday:

8:00 AM - 5:00 PM

Thursday:

8:00 AM - 5:00 PM

Friday:

8:00 AM - 5:00 PM

Saturday:

8:00 AM - 12:00 PM

Sunday:

Closed
Marina and Fuel Dock
Monday:

8:30 AM - 5:00 PM

Tuesday:

8:30 AM - 5:00 PM

Wednesday:

8:30 AM - 5:00 PM

Thursday:

8:30 AM - 5:00 PM

Friday:

8:30 AM - 5:00 PM

Saturday:

8:30 AM - 5:00 PM

Sunday:

8:30 AM - 5:00 PM
1485 S. Tamiami Trail
Venice, Florida 34285
MarineMax Venice
About Our Marina
The MarineMax Venice Marina offers 60 beautifully engineered slips which can accommodate boats up to 65-feet. Dry storage is available for boats up to 40-feet. The dock staff are highly experienced and very knowledgeable and will tend to owners and visitors daily.
Services At MarineMax Venice
Onsite Marina Services At MarineMax Venice
MarineMax Venice is a full-service dealership, providing the areas highest quality marine repair and service.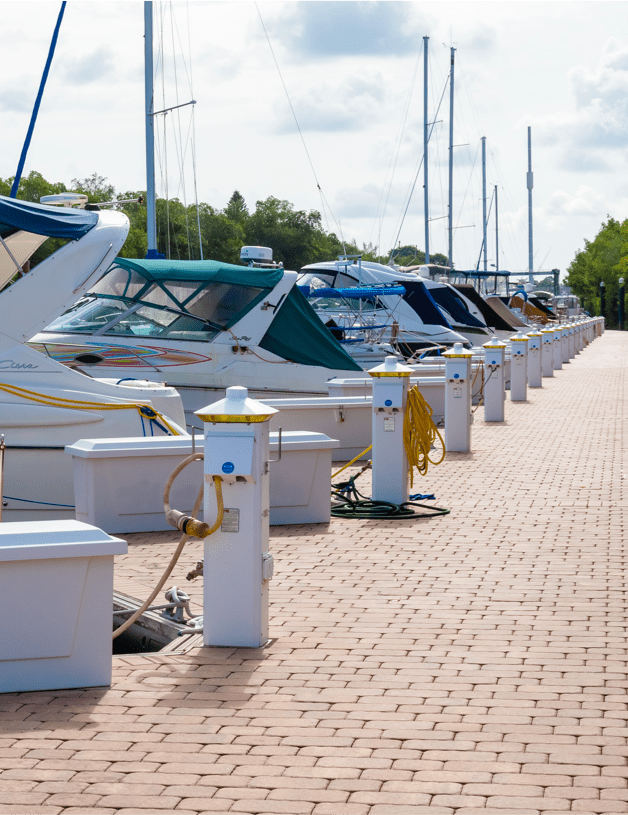 Our MarineMax carpenters and craftsmen are versed in the widest range of materials, methods, and technologies of carpentry and joinery. Whether your job requires big or small projects, MarineMax experts will get it done.
Carpentry and Joinery
Our MarineMax team consists of highly experienced electricians, engineers, and support staff who understand the unique electrical requirements to keep your boat or yacht running smoothly.
Electrical Systems
Our MarineMax team consists of highly skilled professionals who will repair anything fiberglass and composite related as soon as possible. So, you can go back to boating in no time.
Fiberglass and Composites
Our MarineMax team offers insightful troubleshooting and repair of marine hydraulic systems and components for your boat or yacht.
Hydraulic Systems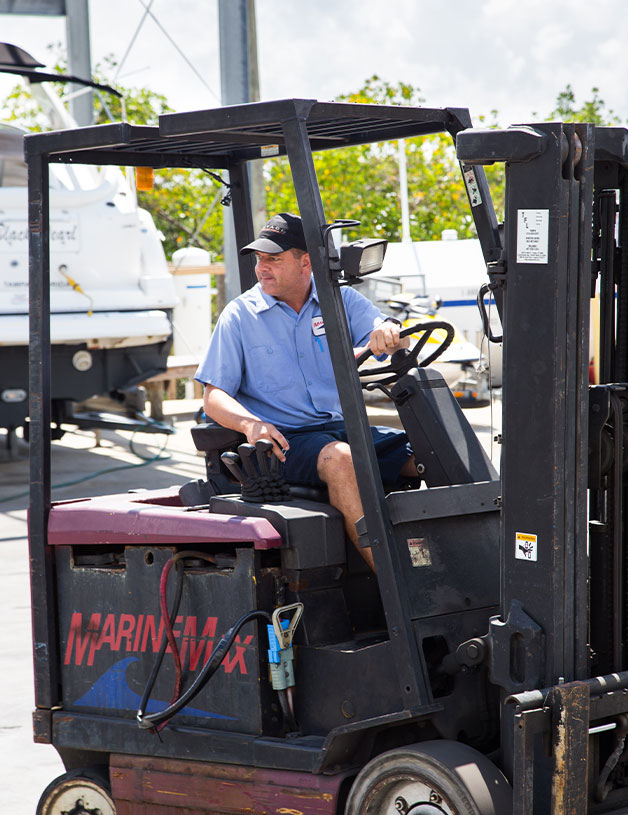 Our MarineMax team can cover all your marine and architectural rigging requirements. All running and standing rigging is carefully inspected and repaired by our experts. So, you can go back boating in no time.
Mast and Rigging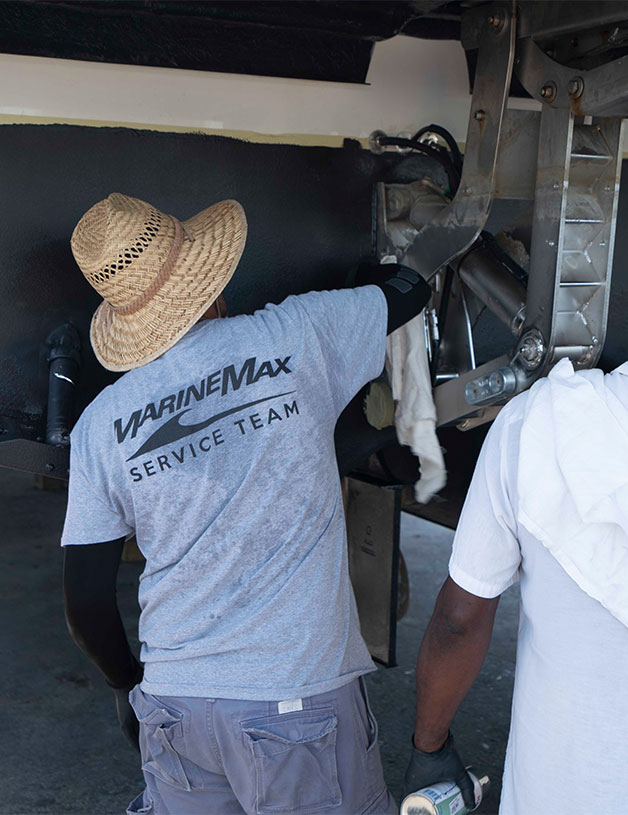 Keep your whole vessel running like new with our highly skilled MarineMax mechanics and extensive services. We provide a full-service approach to all your marine mechanical service needs. Simplify your boat maintenance. Our expert marine mechanics provide quality services for all the systems on your boat, so you spend more time boating.
Mechanical Systems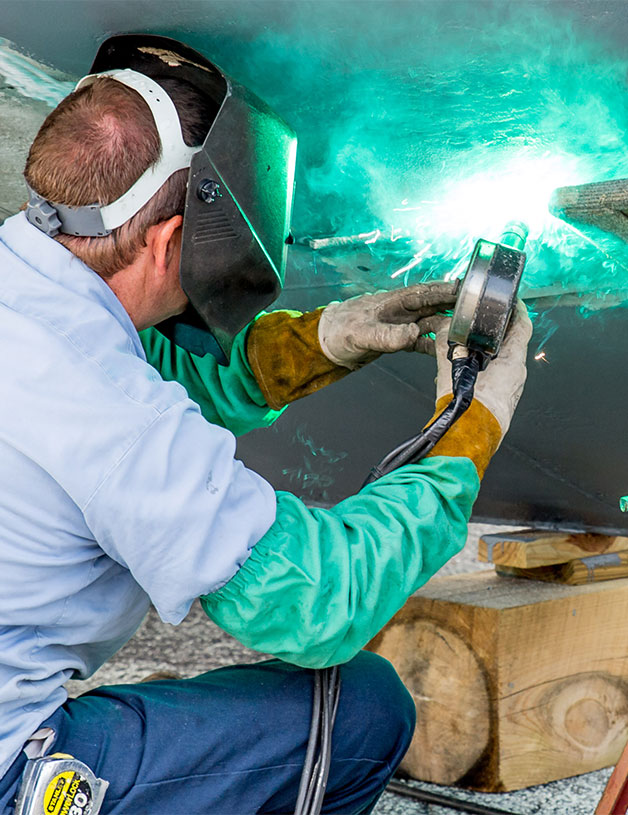 Let MarineMax fabricate or repair your boats to your specific requirements with our team of experienced service members.
Metal Work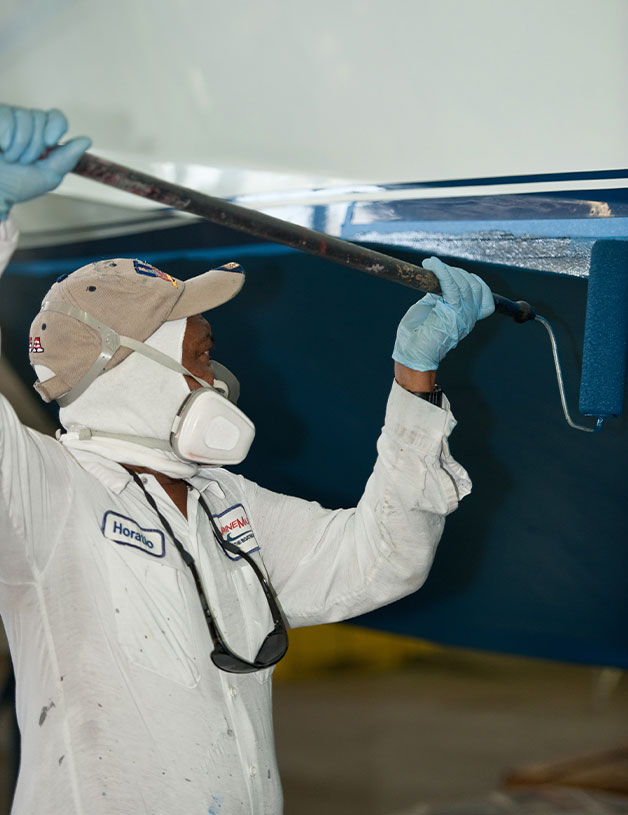 Let MarineMax bring your boat back to life. We can restore your boat to it's original beauty, fix any dings or scratches, or completely redesign it.
Paintwork and Finishing
Venice
(941) 485-3388
Monday - Thursday:
9am EST - 6pm EST
Saturday & Sunday:
10am EST - 4pm EST
Events near Venice
Join Us for Events and Classes!