Your Local Store
MarineMax Stuart
Sales Department
Monday:

9:00 AM - 5:30 PM

Tuesday:

9:00 AM - 5:30 PM

Wednesday:

9:00 AM - 5:30 PM

Thursday:

9:00 AM - 5:30 PM

Friday:

9:00 AM - 5:30 PM

Saturday:

9:00 AM - 5:00 PM

Sunday:

Closed
Service & Parts Department
Monday:

8:00 AM - 4:30 PM

Tuesday:

8:00 AM - 4:30 PM

Wednesday:

8:00 AM - 4:30 PM

Thursday:

8:00 AM - 4:30 PM

Friday:

8:00 AM - 4:30 PM

Saturday:

8:00 AM - 12:00 PM

Sunday:

Closed
2370 SW Palm City Road
Stuart, Florida 34994
MarineMax Stuart
The Treasure Coast's Leading Recreational Marine Dealership
Come visit MarineMax Stuart, your gateway to some of the best boating in Florida! Our marina is located on the St. Lucie River, just minutes from the Atlantic Ocean and some of the most beautiful beaches in the state. We serve communities from Sebastian to Lake Worth Inlet with superior customer service, as well as our state-of-the-art Sales and Service facility located on the south fork of the St. Lucie River. We repair & service most premium brands using factory-trained technicians in our top-rate marine service centers. Visit us today!
About this Marina
At MarineMax Stuart, you'll find a wide variety of boat slips and storage options to accommodate boats of all sizes. Our slips are equipped with power and water hookups, and our experienced dockhands are always available to assist with docking and undocking.

In addition to our boat slips, we also offer a range of amenities and services, including a gas dock, pump-out station, and boat accessories store stocked with all the supplies you need for a day on the water. We also offer onsite boat maintenance and repair services, so you can rest assured that your vessel is always in top condition.

Stuart is known as the "Sailfish Capital of the World," and with good reason. The waters surrounding our marina are teeming with game fish, including sailfish, marlin, and tuna. And with easy access to both the Atlantic Ocean and the Intracoastal Waterway, there are endless opportunities for boating and fishing adventures.
Page Position for video
Monthly rates are as low as $900.
We Have Boat Storage
Whether you require long or short-term storage, lift storage, we can meet your needs. At our state-of-the-art facility, our lifts can handle boats anywhere from 24,000 lbs., up to 33 ft. to 40,000 lbs., and up to 45 ft., so plenty of options are available. And with full access to your boat 24/7, there's no need to work around our schedule. We also take boats from locations across the nation for winter storage.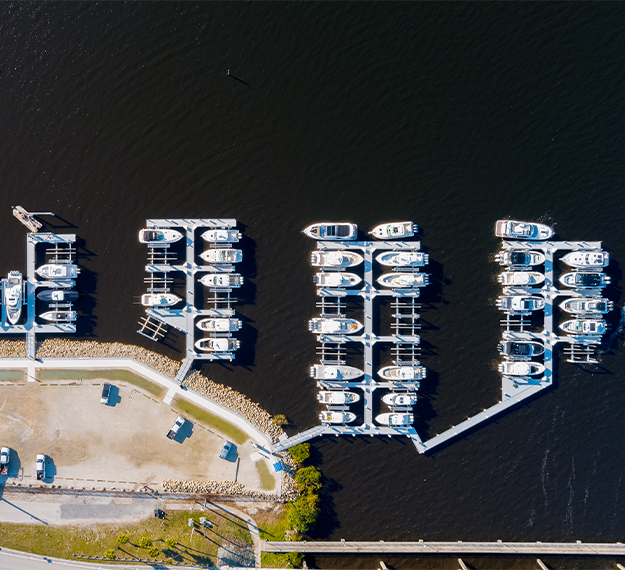 Monthly rates are as low as $900.
Boat Lifts
Get easy access to your boat for frequent trips! Our boat lift storage option provides quick access to your boat making it a convenient and hassle-free experience for you. Work with our team today and book a boat lift today!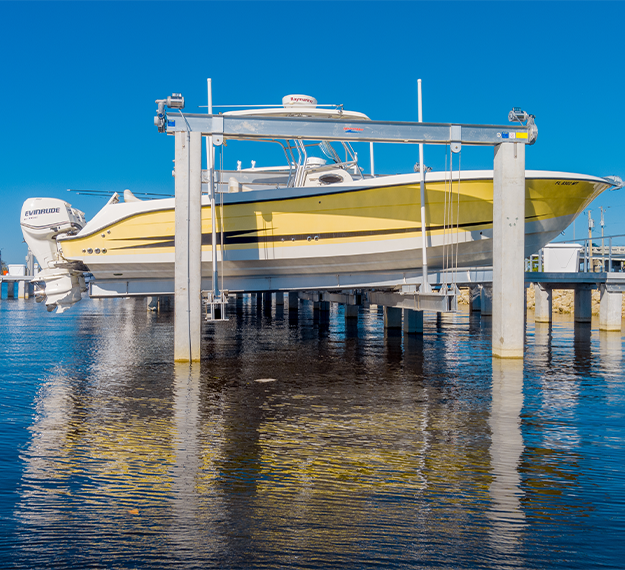 Monthly rates are as low as $900.
Referral Program
Also, MarineMax Stuart has a new referral program that allows to earn one free month for every referred new customer who signs up for a 12-month term. Making it possible to refer 12 new customers and have a lift free for a year.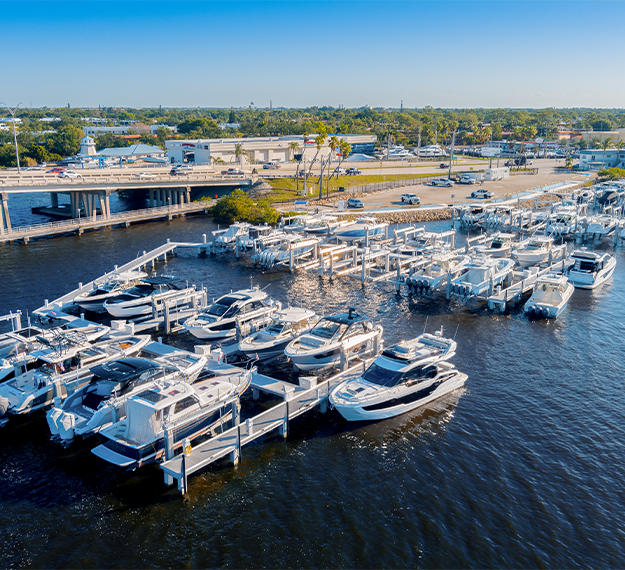 Shop Boating Accessories:

Find all your boating needs at our one-stop boat accessories store full of the necessary equipment and supplies for your boat. Work with our knowledgeable staff who can assist with our wide range of products. From safety gear to water sports equipment and navigation tools, our store offers a wide range of products to enhance your boating experience. Shop with us today!
Page Position for pricing
Services At MarineMax Stuart
Onsite Marine Services
MarineMax Stuart provides indoor boat storage of up to 40,000 lbs and up to 45 feet, shielding them from harmful weather elements like UV rays, rain, and wind. Eliminate the need for frequent maintenance and prevent wear and tear caused by constant exposure to harsh conditions. Store your boat safely with MarineMax.
Our MarineMax team consists of highly experienced electricians, engineers, and support staff who understand the unique requirements needed to keep your boat's electrical systems to keep your boat or yacht running smoothly.
Boat Electrical Systems
Our MarineMax team consists of highly skilled professionals who will repair your boat's fiberglass and composite-related damages as soon as possible so you can get back on the water in no time.
Boat Fiberglass Repair and Composites
Our MarineMax team offers insightful troubleshooting and repair of marine hydraulic systems and components for your boat or yacht.
Hydraulic Systems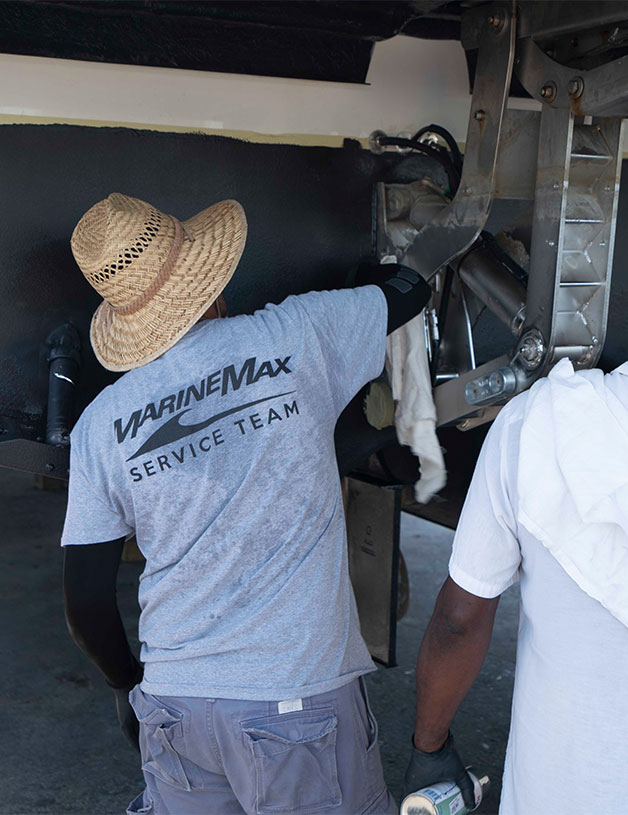 Keep your whole vessel running like new with our highly skilled MarineMax mechanics and extensive services. We provide a full-service approach to all your marine mechanical service needs. Simplify your boat maintenance. Our expert marine mechanics provide quality services for all the systems on your boat, so you spend more time boating. maintenance. Our expert marine mechanics provide quality services for all the systems on your boat, so you spend more time boating.
Boat Mechanical System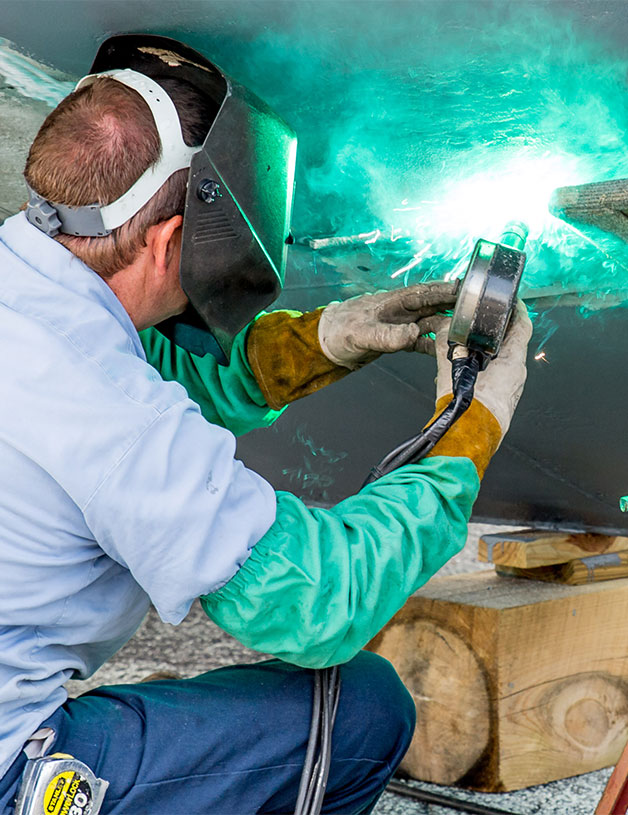 Let MarineMax fabricate or repair your boats to your specific requirements with our team of experienced service members.
Boat Metal Work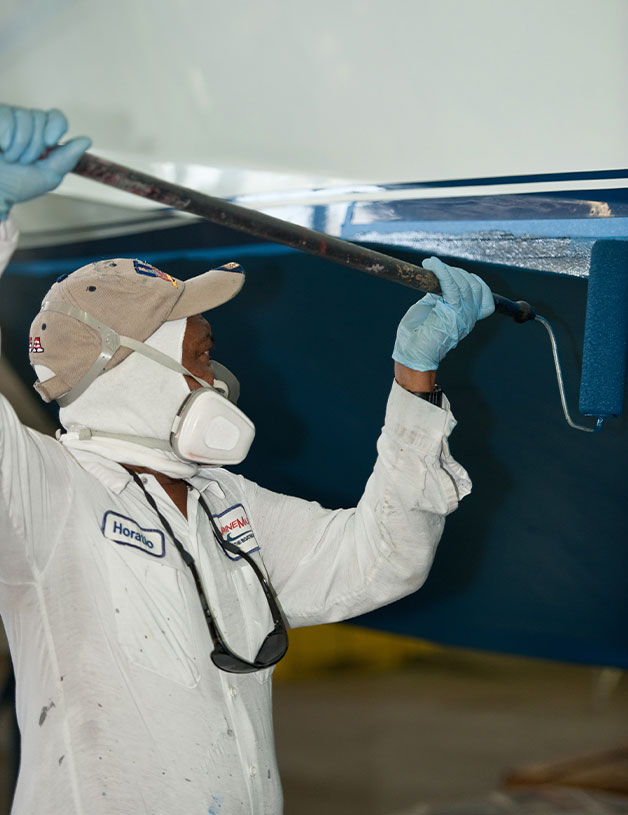 Let MarineMax bring your boat back to life. We can restore your boat's paintwork to its original beauty, fix any dings or scratches, or even completely redesign it.
Boat Paintwork and Finishing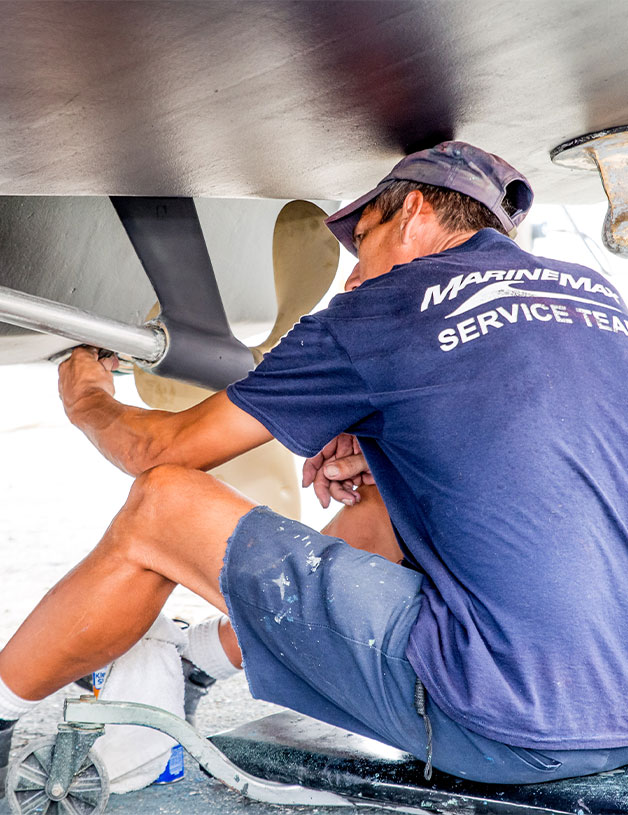 Your boat and yacht plumbing systems require maintenance and care. Come to MarineMax to keep your boat in pristine operating condition.
Boat Plumbing and Sanitation Systems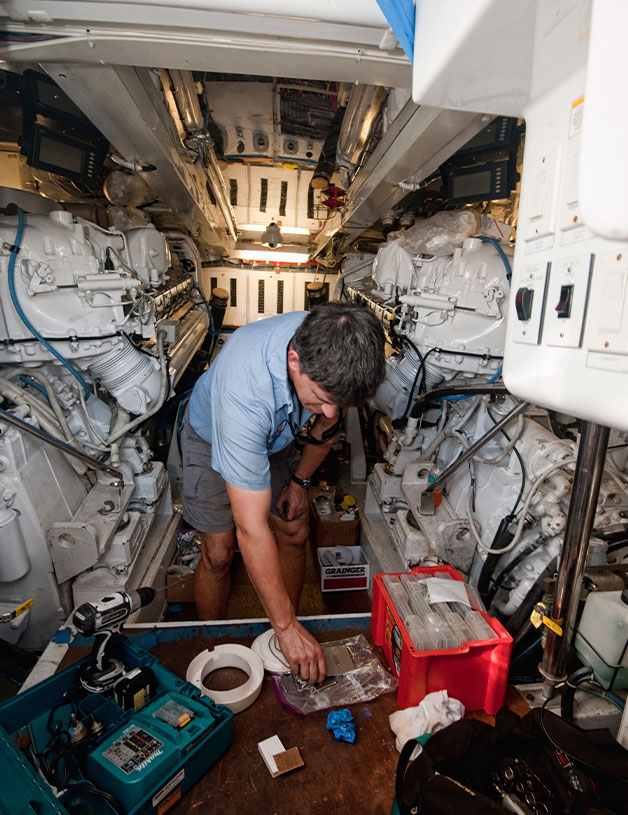 Boat refrigeration, heating, and AC can be one of the most crucial parts of having an enjoyable experience on your vessel. Let the MarineMax team keep everything running in tip-top shape.
Refrigeration, Heating, and AC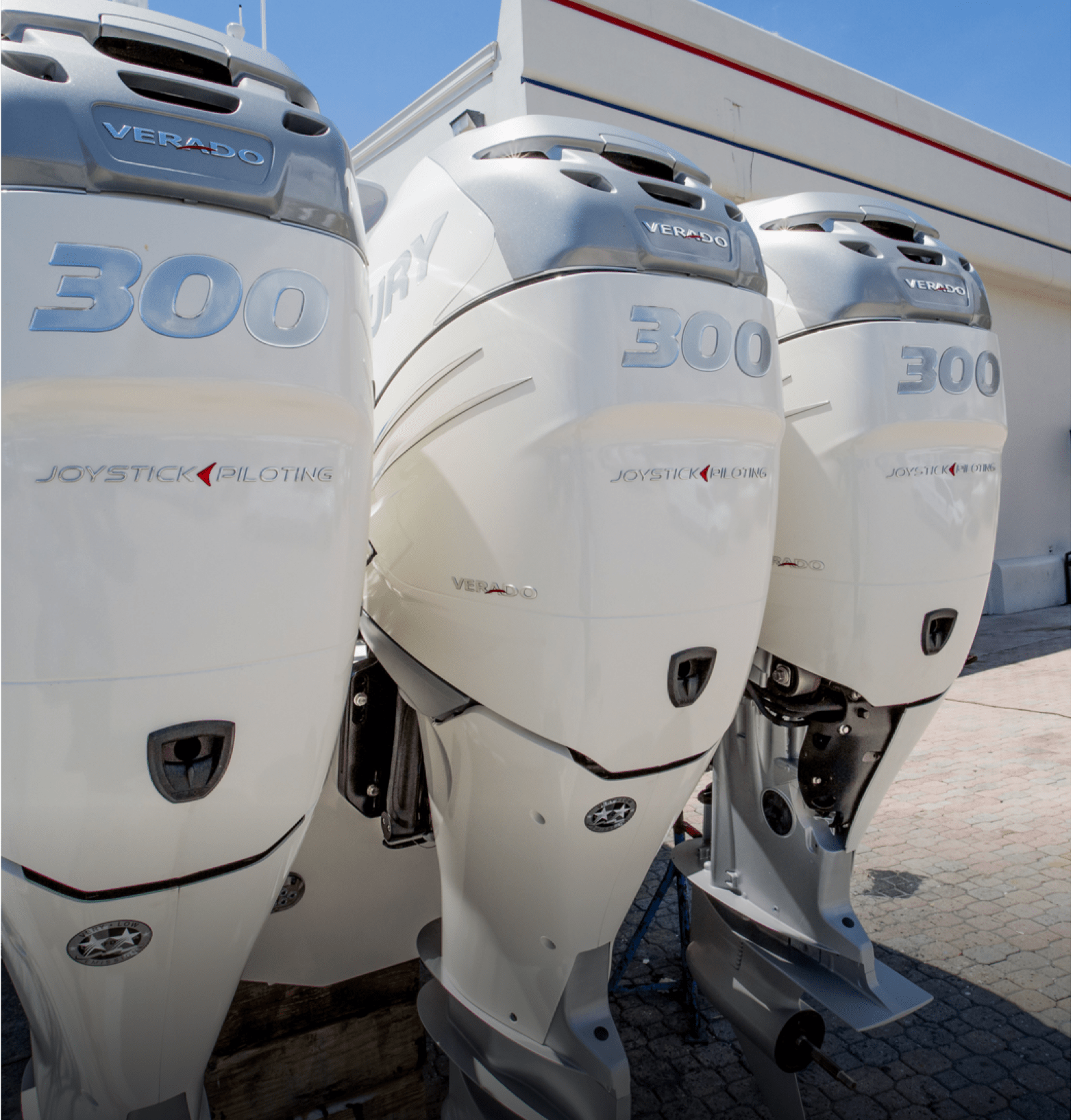 Boats are designed to take a beating! A boat's engine is not. If you love your boat but the engine's a goner, repowering is an affordable option. MarineMax's experts are here for your boat engine repair needs!
Boat Engine Repair
Let our MarineMax team repair all your boating equipment and technology. From navigation system repair to system installments, MarineMax has you covered.
Boat Technology Services
Page Position for contact-form
Contact MarineMax Stuart
(727) 287-4495
Monday - Friday
9AM - 5:30PM
Shop Boats For Sale
Our inventory includes high-end brands such as Sea Ray, Boston Whaler, Scout, Azimut, Ocean Alexander, Galeon Yachts, Aquila Power Catamarans, Cruisers Yachts, Saxdor, and MJM Yachts, offering a wide range of boats and yachts that cater to diverse boating lifestyles.
Events near Stuart
Join Us for Events and Classes!
Discover The Stuart Boating Lifestyle
MarineMax Stuart is conveniently located on the south fork of the St. Lucie River at 2370 Southwest Palm City Road. Our Stuart Marina is easily accessible from anywhere in the area and is in close proximity to Sebastian, Vero Beach, Fort Pierce, Okeechobee, Port St. Lucie, Jensen Beach, Hutchinson Island, Stuart, Hobe Sound, Tequesta, or Jupiter. We're close by and ready to serve you.
Year-round cruising to great destinations like Ocean Reef, Islamorada, Key West, the Bahamas, and most recently Cuba, are favorites for area boating enthusiasts and they are all within easy reach.
With lakes, the Intracoastal Waterway, and inshore and offshore fishing, every type and style of boat can be seen on the area's waters on any given sunny day. From 19-foot runabouts, like the Sea Ray SPX 190 OB, to luxurious yachts including the 112-foot Ocean Alexander, and everything in between.
The MarineMax Stuart team members are all boating devotees. They spend their free time on the beautiful Florida waters and beyond. You will find them with their customers and friends enjoying the party sandbars, and fishing for Florida lobster and gamefish. They engage in water sports, cruise to great dockside restaurants, or just relax in the warm sunshine. With the Intracoastal Waterway, the close-by inlets, and the Bahamas, there are essentially endless opportunities to discover all boating has to offer.
Many MarineMax team members and customers delight in boating the Caribbean. Visiting Nassau, Green Turtle Cay, Bimini, Key West, and the BVI. Other activities enjoyed by area boaters include the pulsating music, bikinis, and mesmerizing waters at the Stuart Sandbar and Jupiter Sandbar as they celebrate the boating lifestyle.