Your Local Store
MarineMax Somers Point
Sales
Monday:

8:30 AM - 4:30 PM

Tuesday:

8:30 AM - 4:30 PM

Wednesday:

8:30 AM - 4:30 PM

Thursday:

8:30 AM - 4:30 PM

Friday:

8:30 AM - 4:30 PM

Saturday:

8:30 AM - 4:30 PM

Sunday:

Closed
Service and Parts
Monday:

Closed

Tuesday:

8:30 AM - 4:30 PM

Wednesday:

8:30 AM - 4:30 PM

Thursday:

8:30 AM - 4:30 PM

Friday:

8:30 AM - 4:30 PM

Saturday:

8:30 AM - 4:30 PM

Sunday:

Closed
600 Bay Avenue
Somers Point, New Jersey 08244
Somers Point Marina Amenities
MarineMax Somers Point
The Space City's Choice for Rocking the Boating Lifestyle
Welcome to MarineMax Somers Point, your gateway to the Jersey Shore and the ultimate destination for boating enthusiasts. Located just minutes from Atlantic City and the Atlantic Ocean, we are your Somers Point, NJ area boat dealer
About this Marina
Just minutes from the Great Egg Harbor Inlet, and along the Great Egg Harbor Bay, MarineMax Somers Point, we offer a variety of dockage and boat storage options to suit the needs of every boater. Our state-of-the-art floating docks can accommodate boats of all sizes, from small runabouts to large yachts. Whether you're looking for a slip for a single day or a season, we have flexible options to meet your needs. We also offer dry storage options for those who prefer to keep their boats out of the water.

Our marina offers a range of fuel and boat maintenance services to keep your boat running smoothly. Our fuel dock is open seven days a week, offering both gasoline and diesel fuel, as well as pump-out services. We also have a team of certified technicians on hand to provide maintenance and boat repair services, from routine oil changes to major engine overhauls.

After a day on the water, relax and unwind at our on-site restaurant and bar, The Dockside Kitchen. Enjoy fresh seafood, delicious cocktails, and stunning waterfront views. We also offer live music and entertainment throughout the week, making it the perfect spot to end a day on the water.
Storage Options at MarineMax Somers Point
Store your boat at MarineMax Somers Point Marina
MarineMax Somers Point provides high and dry boat storage, keeping your boat above the water and shielding it from harmful elements. Our dry storage makes it easy for you to access your boat and get out on the water. Store your boat safely with MarineMax!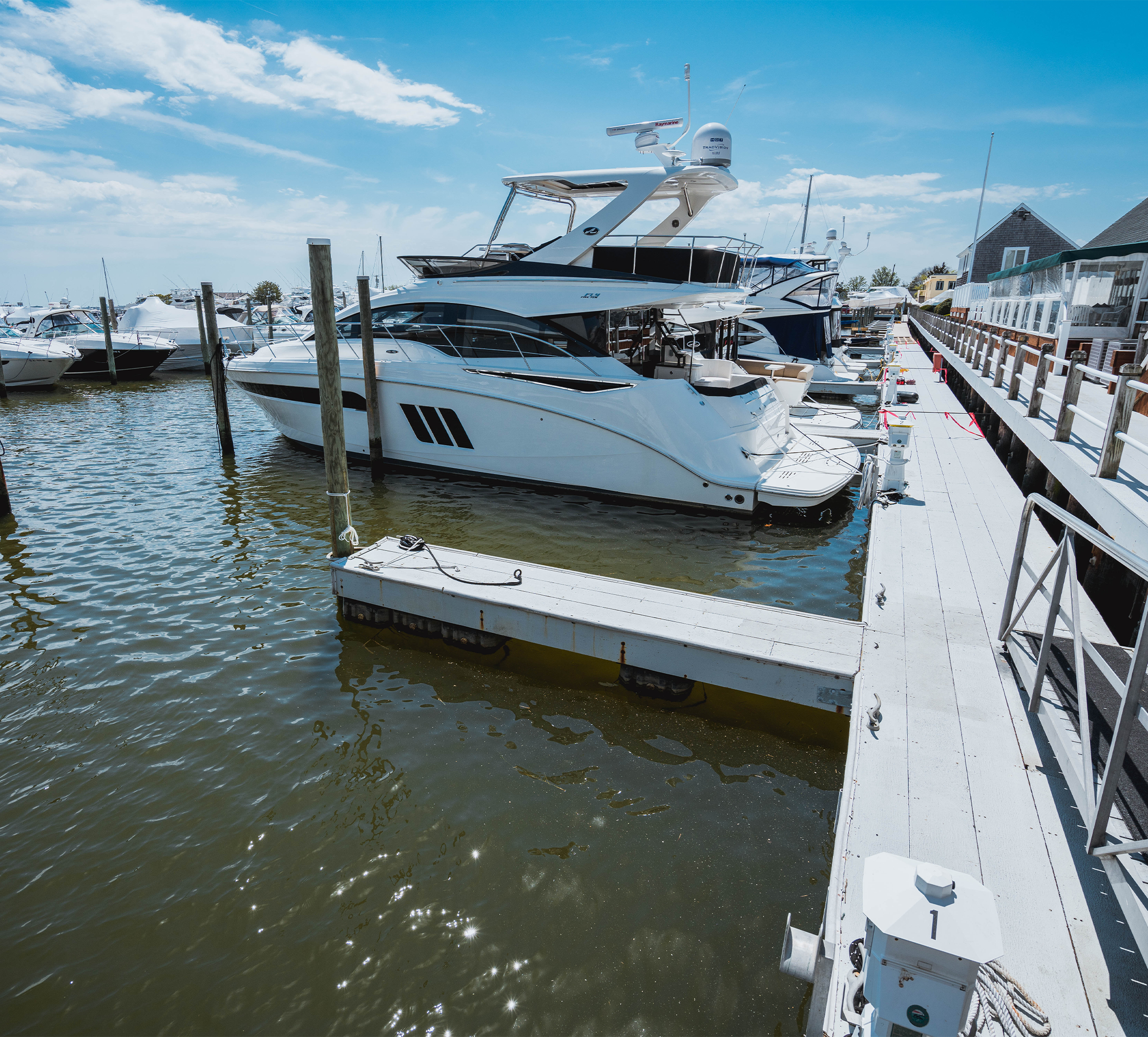 Storage Options at MarineMax Somers Point
High & Dry Outdoor Storage
High & Dry Outdoor Storage will keep your boat safely stored on a rack with other boats.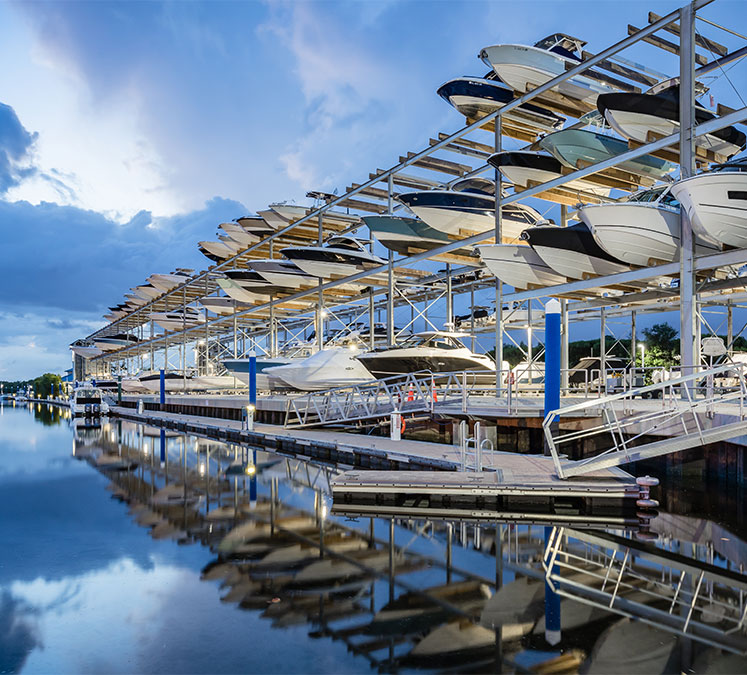 Storage Options at MarineMax Somers Point
In-Water Storage
Keep your boat anchored down and safe in-between travels with our in-water dock storage. Your boat will be safe and secure on our docks with easy access to hit the water in no time!
Services At MarineMax Somers Point
Onsite Marina Services At MarineMax Somers Point
MarineMax Somers Point is a full-service dealership, providing the areas highest quality marine repair and service.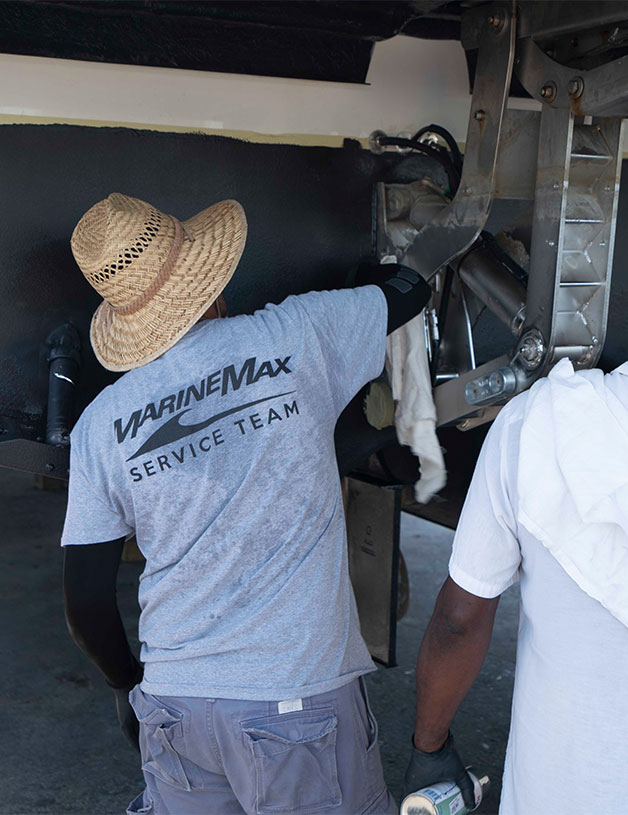 Keep your whole vessel running like new with our highly skilled MarineMax mechanics and extensive services. We provide a full-service approach to all your marine mechanical service needs. Simplify your boat maintenance. Our expert marine mechanics provide quality services for all the systems on your boat, so you spend more time boating. maintenance. Our expert marine mechanics provide quality services for all the systems on your boat, so you spend more time boating.
Boat Mechanical System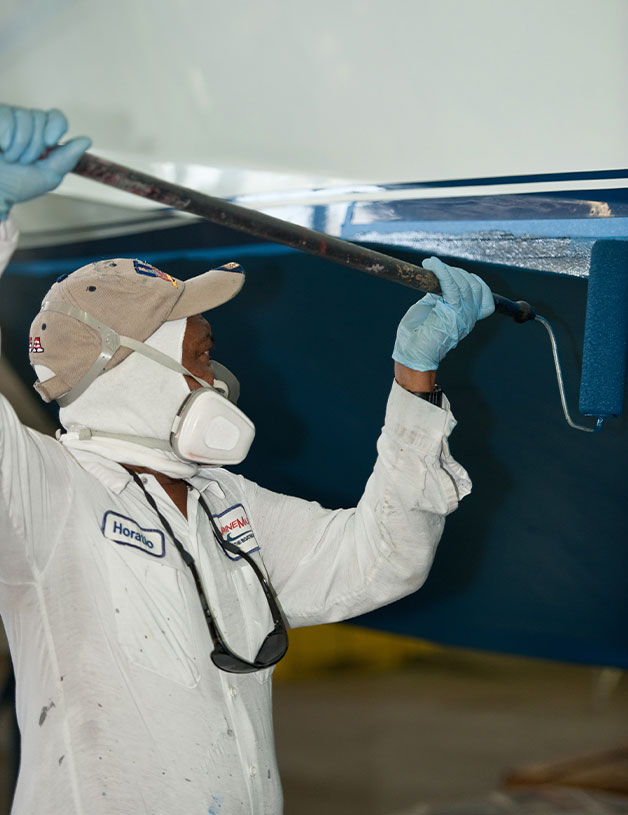 Let MarineMax bring your boat back to life. We can restore your boat's paintwork to its original beauty, fix any dings or scratches, or even completely redesign it.
Boat Paintwork and Finishing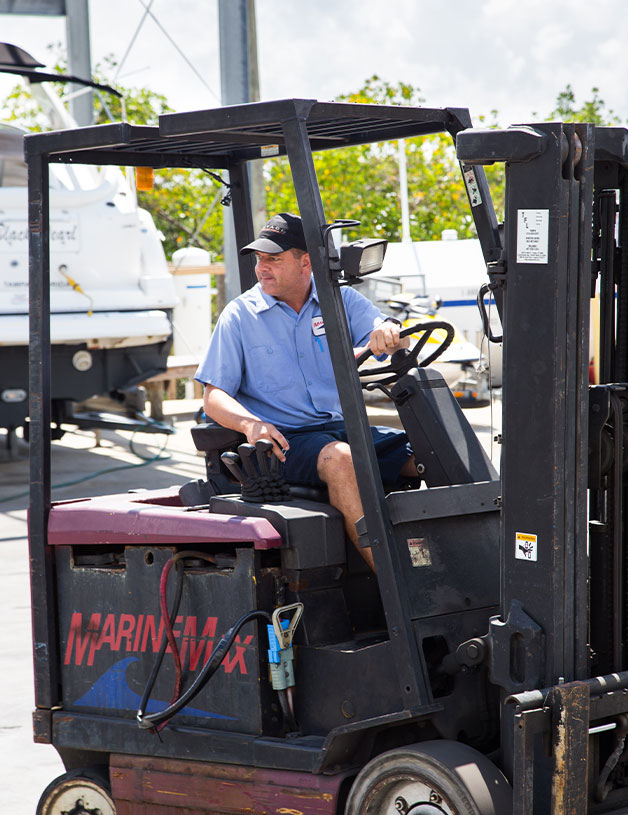 Our MarineMax team can cover all your marine and architectural rigging requirements. All running and standing rigging is carefully inspected and repaired by our experts so you can get back to boating in no time.
Sailing Rigging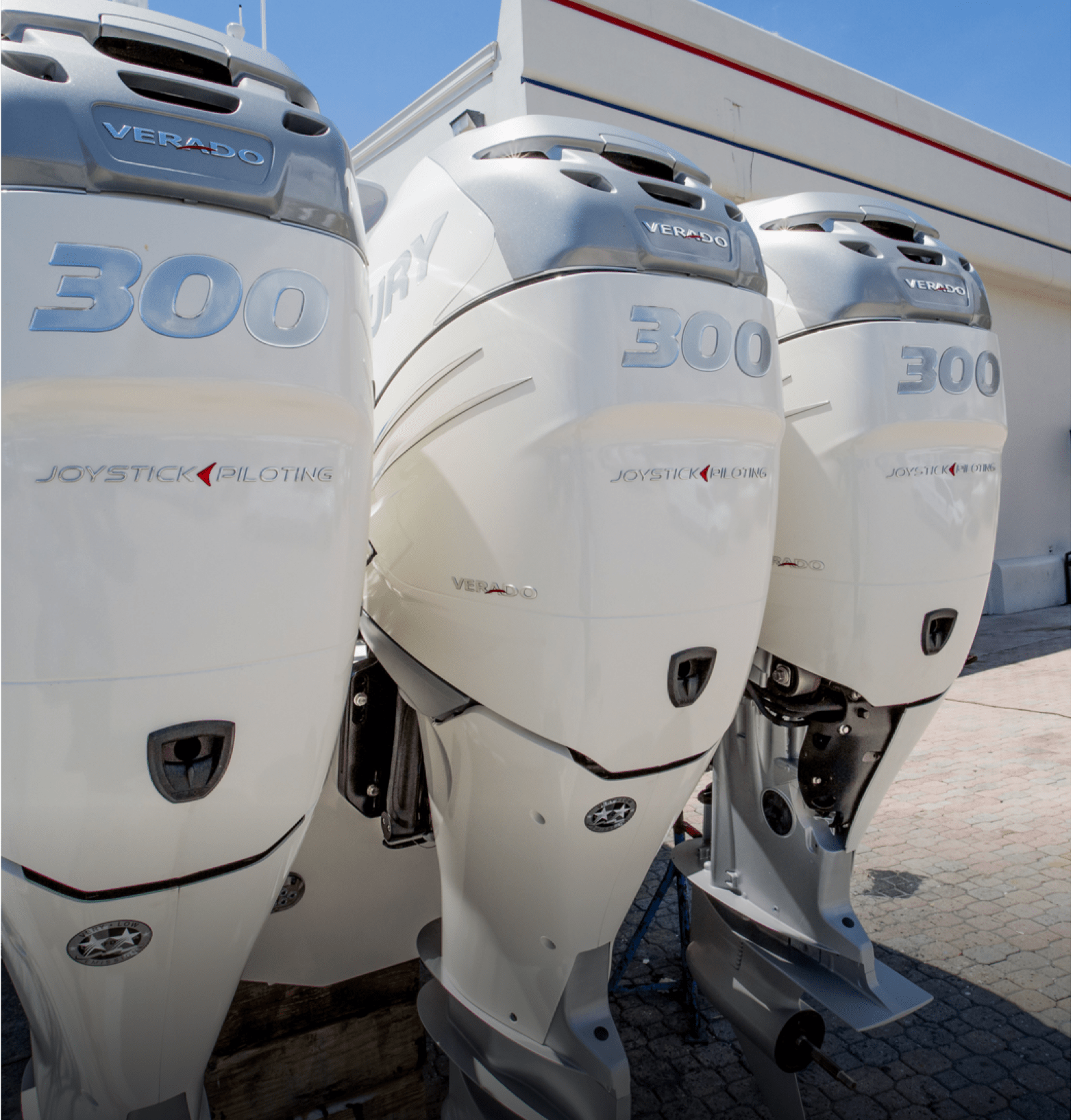 Boats are designed to take a beating! A boat's engine is not. If you love your boat but the engine's a goner, repowering is an affordable option. MarineMax's experts are here for your boat engine repair needs!
Boat Engine Repair
Our MarineMax team consists of highly experienced electricians, engineers, and support staff who understand the unique requirements needed to keep your boat's electrical systems to keep your boat or yacht running smoothly.
Boat Electrical Systems
Somers Point
(609) 926-0600
Monday - Saturday:
9am EST - 4:30pm EST
Shop Boats For Sale
Our inventory includes high-end brands such as Azimut, Galeon Yachts, Bertram Yachts, Cruisers Yachts, Ocean Alexander, Aquila, Sea Ray, Sailfish, and Scout, offering a wide range of boats and yachts that cater to diverse boating lifestyles.
Events near Somers Point
Join Us for Events and Classes!
Discover The Somers Point Boating Lifestyle
The waters around Somers Point offer some of the nation's top boating destinations: Atlantic City and New York to the north and Cape May and the Chesapeake to the south.

Somers Point, New Jersey is near a variety of popular boating destinations with access to the Great Egg Harbor Bay and the Atlantic Ocean. Boaters can dock easily dock at our MarineMax Somers Point Marina or explore the surrounding waterways, such as the Ocean City Inlet or the Strathmere Bay. The area also offers plenty of opportunities for fishing, crabbing, and other water sports.

Fishing is a major draw for boaters in Somers Point, with the bay and ocean offering a variety of species, including flounder, bluefish, and striped bass. Some of the local marinas offer charter fishing trips, which are a great way to experience the thrill of reeling in a big catch.

In addition to boating and fishing, Somers Point has a vibrant restaurant scene, with many eateries located right on the water including our own The Dockside Kitchen. Visitors can enjoy fresh seafood and other local specialties while taking in the scenic views of the bay. The town also hosts a number of events throughout the year, including the Somers Point Bayfest, which features live music, food vendors, and a craft fair.
Finance Your Boat
When it comes to financing the boat you've always wanted, our team has you covered.
Explore Finance Options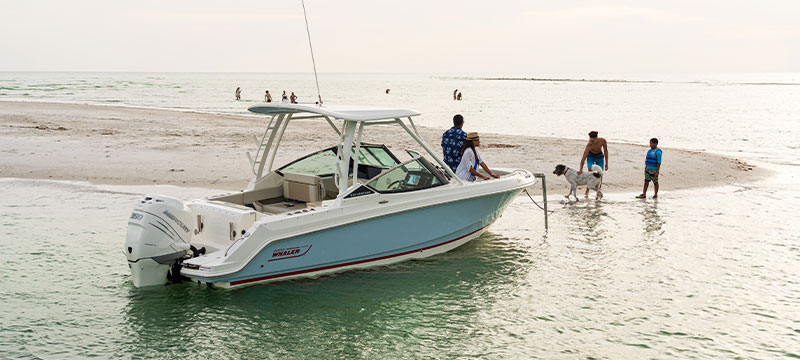 Find Your Perfect Boat Today
Start your search for the boat that has it all for your lifestyle! Explore premium new, used, and brokerage boats.
Search Boats
Boating Made Easy
Sign up for My MarineMax to start maintaining your boating lifestyle with ease.
Sign Up Now