Your Local Store
MarineMax Norwalk
Showroom Hours
Monday:

9:00 AM - 5:00 PM

Tuesday:

9:00 AM - 5:00 PM

Wednesday:

9:00 AM - 5:00 PM

Thursday:

9:00 AM - 5:00 PM

Friday:

9:00 AM - 5:00 PM

Saturday:

9:00 AM - 5:00 PM

Sunday:

10:00 AM - 3:00 PM

Labor Day CLOSED
Service Department Hours
Monday:

7:00 AM - 4:00 PM

Tuesday:

7:00 AM - 4:00 PM

Wednesday:

7:00 AM - 4:00 PM

Thursday:

7:00 AM - 4:00 PM

Friday:

7:00 AM - 4:00 PM

Saturday:

8:00 AM - 1:00 PM

Sunday:

Closed

Labor Day CLOSED
Parts Department Hours
Monday:

7:00 AM - 4:00 PM

Tuesday:

7:00 AM - 4:00 PM

Wednesday:

7:00 AM - 4:00 PM

Thursday:

7:00 AM - 4:00 PM

Friday:

7:00 AM - 4:00 PM

Saturday:

8:00 AM - 1:00 PM

Sunday:

Closed

Labor Day CLOSED
130 Water Street
Norwalk, Connecticut 06854
Amenities at MarineMax Norwalk
MarineMax Norwalk
The Connecticut Gold Coast's Choice for Rocking the Boating Lifestyle
Welcome to MarineMax Norwalk Marina! We're Norwalk's premier boating destination serving the SoNo area of Connecticut on the Long Island Sound. Our full-service marina is one of the largest in Norwalk and offers top-notch boat storage, maintenance, and repair.
About this Marina
MarineMax Norwalk is a full-service marina located on Connecticut's Gold Coast, just off the Long Island Sound. We provide unparalleled, knowledgeable, and friendly service to the boating community in the Norwalk area.

We offer a variety of amenities including in-water storage and 27 wet slips for boats up to 35 feet. We also provide indoor storage and 30 rack slips for boats up to 25 feet to keep your boats safe and dry.

At MarineMax Norwalk, we provide a variety of high-quality services to make your boating experience as seamless and enjoyable as possible. Our factory-certified technicians can service all top boat brands and are experts in everything from routine maintenance to major repairs. We also offer first-class mobile service so your boat is always within reach.
In addition to our maintenance and repair services, we also have convenient amenities like high-speed fueling, floating docks, ice, security cameras to keep your boat safe, clean restrooms, and showers.

Whether you're looking to buy a new boat or yacht, store your boat, or need a reliable boat service, MarineMax Norwalk Marina has you covered. Contact us today to learn more about our services or to schedule a marina tour.
Storage Options at MarineMax Norwalk
Store your boat at MarineMax Norwalk
MarineMax Norwalk provides indoor boat storage to shield your boats from harmful weather elements like UV rays, rain, and snow. Eliminate the need for frequent maintenance and prevent wear and tear caused by constant exposure to harsh conditions. Store your boat safely with MarineMax.
Storage Options at MarineMax Norwalk
Indoor Storage
Indoor Storage will keep a boat protected from natural elements and great for those who boat on a seasonal basis.
Storage Options at MarineMax Norwalk
In-Water Storage
Keep your boat anchored down and safe in-between travels with our in-water dock storage. Your boat will be safe and secure on our docks with easy access to hit the water in no time!
Shop Boating Accessories:

Find all your boating needs at our one-stop boat accessories store full of the necessary equipment and supplies for your boat. Work with our knowledgeable staff who can assist with our wide range of products. From safety gear to water sports equipment and navigation tools, our store offers a wide range of products to enhance your boating experience. Shop with us today!
Services At MarineMax Norwalk
Onsite Marina Services At MarineMax Norwalk
Our MarineMax team consists of highly experienced electricians, engineers, and support staff who understand the unique requirements needed to keep your boat's electrical systems to keep your boat or yacht running smoothly.
Boat Electrical Systems
Our MarineMax team consists of highly skilled professionals who will repair your boat's fiberglass and composite-related damages as soon as possible so you can get back on the water in no time.
Boat Fiberglass Repair and Composites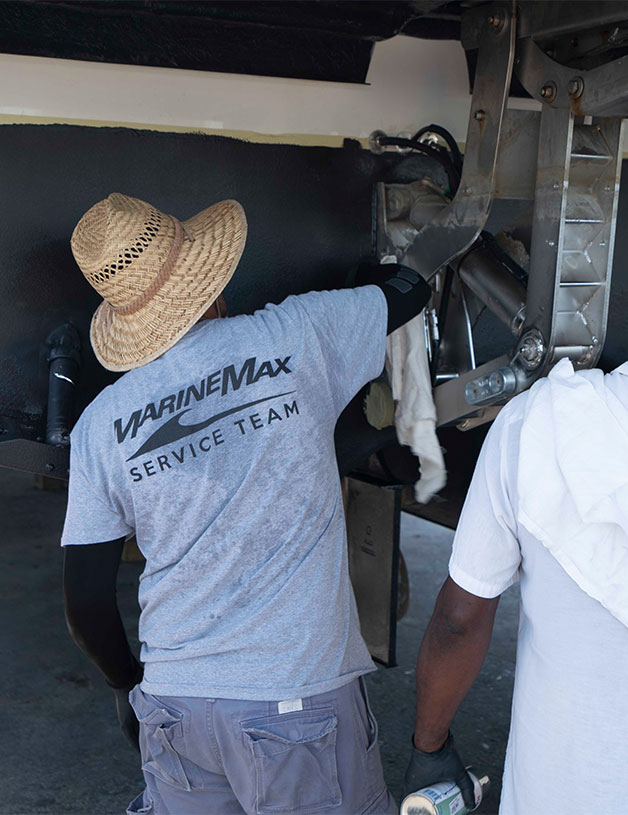 Keep your whole vessel running like new with our highly skilled MarineMax mechanics and extensive services. We provide a full-service approach to all your marine mechanical service needs. Simplify your boat maintenance. Our expert marine mechanics provide quality services for all the systems on your boat, so you spend more time boating. maintenance. Our expert marine mechanics provide quality services for all the systems on your boat, so you spend more time boating.
Boat Mechanical System
Page Position for
MarineMax Norwalk Marina
(203)831-6311
Changes depending on season
Mon-Fri 7am-4pm, Sat 7am-2pm, Sun Closed
Shop Boats For Sale
Our inventory includes high-end brands such as Azimut, Galeon Yachts, Ocean Alexander, Aquila, Sea Ray, Boston Whaler, Sailfish, and Scout, offering a wide range of boats and yachts that cater to diverse boating lifestyles.
Events near Norwalk
Join Us for Events and Classes!
Discover The Norwalk Boating Lifestyle
From cruising and watersports to fishing and dining, the boating lifestyle in Norwalk has something for everyone!

If you're feeling adventurous, many boating enthusiasts enjoy tow sports like tubing, waterskiing, wakeboarding, and wake surfing. Our Marine Max Norwalk team is always happy to provide watersport pointers!

Local and visiting anglers love casting a line in the Long Island Sound to catch striped bass, black sea bass, fluke, scup, flounder, and albacore. Blue crab, lobster, clams, and oysters are popular shellfish in local waters. Members of our MarineMax Norwalk Fishing Team are experts when it comes to the local game fish species and are always happy to share their knowledge and techniques for landing some of the area's most popular species.

Once you've spent time on the water, there are plenty of local restaurants in the SoNo area to enjoy! Our team recommends the SoNo Baking Co. Artisanal Cafe & Bakery in Norwalk, the Crab Shell restaurant at Stamford Landing Marina, the dockside L'Escale French restaurant in Greenwich, and the high-end surf and turf offerings served up at Prime in nearby Huntington, New York.

Where to Boat Near Norwalk
Boating options near Norwalk are almost endless! Our marina is right in the heart of Long Island Sound between Long Island and Connecticut. You can head to the New York side of the sound to explore Oyster Bay, Huntington Bay, Northport Bay, and the beaches along the Long Island coast.

If you want to head east along the Connecticut coast, you can check out Port Jefferson and New Haven Harbor.

If you feel like taking a longer cruise, Cape Cod, Martha's Vineyard, and Nantucket are all great local boating destinations to check out! Boston and New York City are also in close proximity!
Finance Your Boat
When it comes to financing the boat you've always wanted, our team has you covered.
Explore Finance Options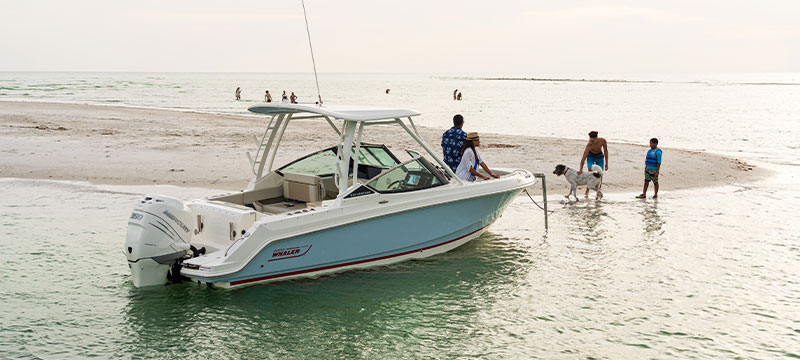 Find Your Perfect Boat Today
Start your search for the boat that has it all for your lifestyle! Explore premium new, used, and brokerage boats.
Search Boats
Boating Made Easy
Sign up for My MarineMax to start maintaining your boating lifestyle with ease.
Sign Up Now