Your Local Store
MarineMax Brant Beach Service Center
Service and Parts
Monday:

Closed

Tuesday:

8:00 AM - 4:30 PM

Wednesday:

8:00 AM - 4:30 PM

Thursday:

8:00 AM - 4:30 PM

Friday:

8:00 AM - 4:30 PM

Saturday:

8:00 AM - 4:30 PM

Sunday:

Closed
20 W. 44th Street
Brant Beach, New Jersey 08008
MarineMax Brant Beach Marina
MarineMax Brant Beach
Long Beach Island's Choice for Rocking the Boating Lifestyle
Welcome to MarineMax Brant Beach! We're a Long Beach Island marina that's been serving boating communities in our region of New Jersey for more than 20 years.
About this Marina

Our marina features state-of-the-art amenities, including a full-service fuel dock, boat rentals, and an accessories store stocked with all the essentials you need for a day on the water. We offer both wet and dry slips to accommodate boats of all sizes, and our friendly and knowledgeable staff is always on hand to assist with any boating needs you may have.

In addition to our exceptional boating facilities, our Fort Myers Marina is also home to a number of restaurants and shops, making it the perfect destination for a day out on the water. Whether you're looking to grab a bite to eat, do a little shopping, or just enjoy the stunning views of the Caloosahatchee River, you'll find everything you need right here at our very own marina.

At our Fort Myers Marina, we pride ourselves on providing our guests with a truly exceptional boating experience for over 25 years. Whether you're a seasoned boater or just getting started, we're here to help you make the most of your time on the water. So why wait? Come visit us today and discover all that Fort Myers has to offer!


Page Position for video
Shop Boating Accessories:

Find all your boating needs at our one-stop boat accessories store full of the necessary equipment and supplies for your boat. Work with our knowledgeable staff who can assist with our wide range of products. From safety gear to water sports equipment and navigation tools, our store offers a wide range of products to enhance your boating experience. Shop with us today!
Services At MarineMax Brant Beach
Onsite Marina Services At MarineMax Brant Beach
MarineMax Brant Beach is a full-service dealership, providing the areas highest quality marine repair and service.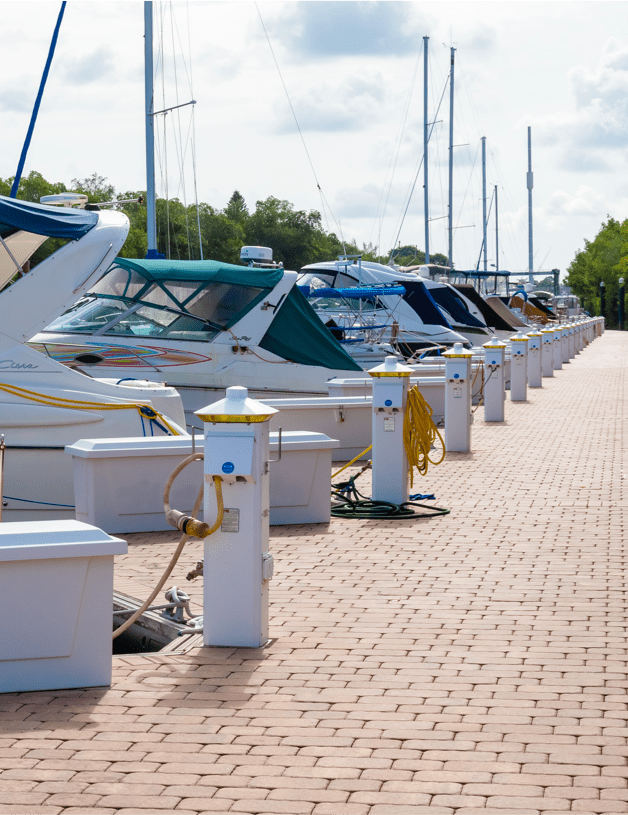 Our MarineMax carpenters and craftsmen are versed in the widest range of materials, methods, and technologies of carpentry and joinery. Whether the job is big or small, our experts can handle it.
Boat Carpentry and Joinery
Our MarineMax team consists of highly experienced electricians, engineers, and support staff who understand the unique requirements needed to keep your boat's electrical systems to keep your boat or yacht running smoothly.
Boat Electrical Systems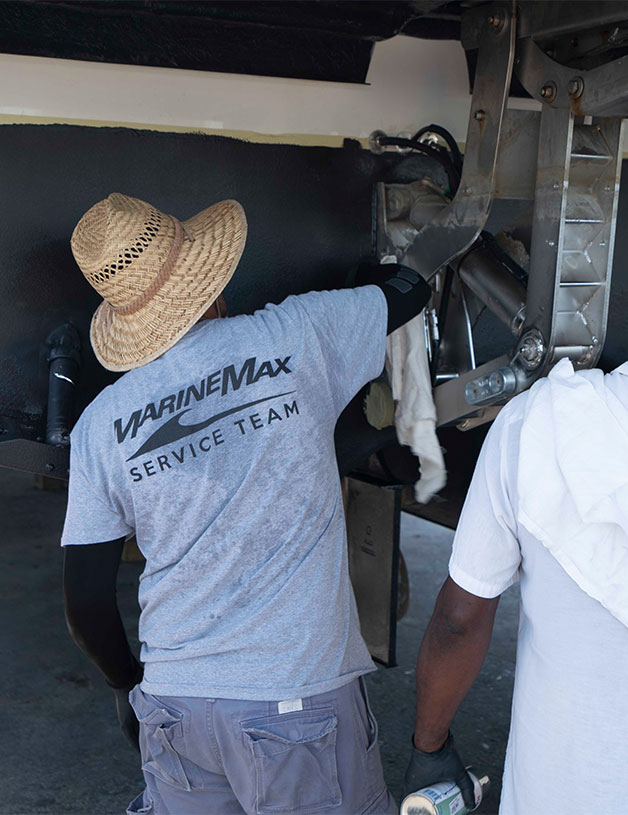 Keep your whole vessel running like new with our highly skilled MarineMax mechanics and extensive services. We provide a full-service approach to all your marine mechanical service needs. Simplify your boat maintenance. Our expert marine mechanics provide quality services for all the systems on your boat, so you spend more time boating. maintenance. Our expert marine mechanics provide quality services for all the systems on your boat, so you spend more time boating.
Boat Mechanical System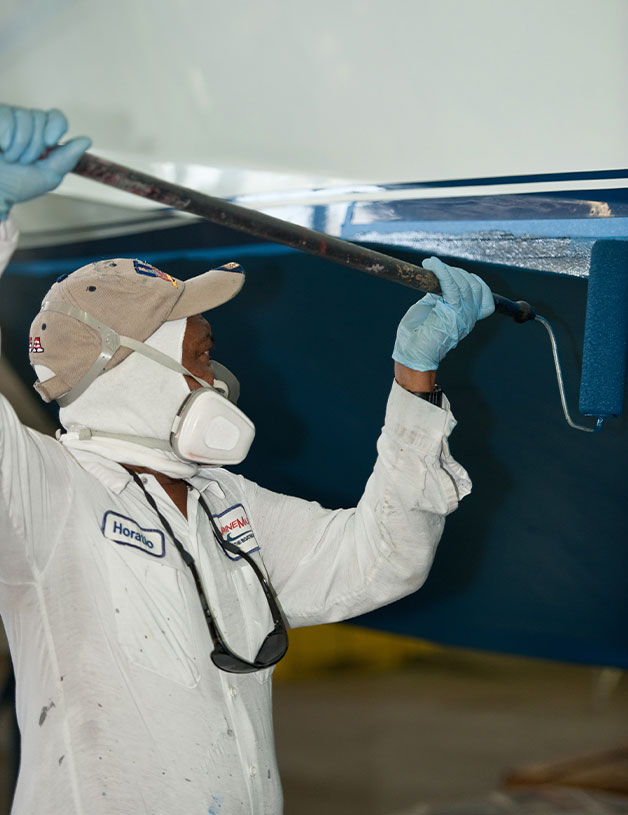 Let MarineMax bring your boat back to life. We can restore your boat's paintwork to its original beauty, fix any dings or scratches, or even completely redesign it.
Boat Paintwork and Finishing
Page Position for contact-form
Brant Beach
(609) 494-28388
Tuesday - Saturday:
8am EST - 4:30pm EST
Shop Boats For Sale
Our inventory includes high-end brands such as Azimut, Aviara, Galeon Yachts, Ocean Alexander, Aquila, Sea Ray, Harris Pontoons, Boston Whaler, Grady-White, Premier, and Scout, offering a wide range of boats and yachts that cater to diverse boating lifestyles.
Events near Brant Beach Service Center
Join Us for Events and Classes!
Discover The Long Island Beach Boating Lifestyle
There's so much to do around Brant Beach and Long Beach Island, from fishing and cruising to sight-seeing and beaches!

If you enjoy fishing, the waters in and around Brant Beach support a wide variety of game fish species. You can try your hand at fly fishing on the Mullica River or inshore fishing in Manahawkin Bay. You can also cruise around to explore the breathtakingly beautiful flora and fauna on Edwin B. Forsythe National Wildlife Refuge area's shores.

A popular destination in our area is Ship Bottom Sandbar where bikinis, pulsating music, and mesmerizing water combine to create highly entertaining celebrations of the boating lifestyle. If you're hungry, you can stop by a variety of dock-and-dine restaurants or come onshore to browse shops around town.


Where to Boat Near Brant Beach
MarineMax Brant Beach is conveniently located off Long Beach Boulevard on Long Beach Island. There are plenty of nearby boating options including Cedar Run, Mill Creek, and Little Egg Harbor.
Just west of Long Beach Island is Barnegat Bay, a destination where boaters can enjoy calm waters, scenic views, and plenty of coves and inlets to explore. Manahawkin Bay is a shallow bay north of Long Beach Island that's great for boating, fishing, and exploring sandbars.

If you head south, you can check out Great Bay, an estuary full of coves and islands you can cruise around and explore.

If you're feeling adventurous, you can head out to the open waters of the Atlantic Ocean for sun, saltwater, and surf. You can even try to catch some tuna or marlin!
Finance Your Boat
When it comes to financing the boat you've always wanted, our team has you covered.
Explore Finance Options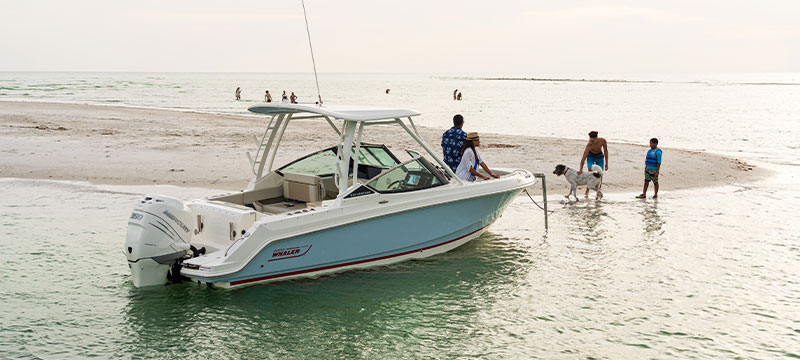 Find Your Perfect Boat Today
Start your search for the boat that has it all for your lifestyle! Explore premium new, used, and brokerage boats.
Search Boats
Boating Made Easy
Sign up for My MarineMax to start maintaining your boating lifestyle with ease.
Sign Up Now