Relive the Excitement from the Fort Lauderdale International Boat Show
See the videos and photos of the new models that debuted at the Fort Lauderdale International Boat Show from brands like Sea Ray, Azimut, Ocean Alexander, Boston Whaler, Galeon, Scout, Grady-White, Hatteras, Aquila and more!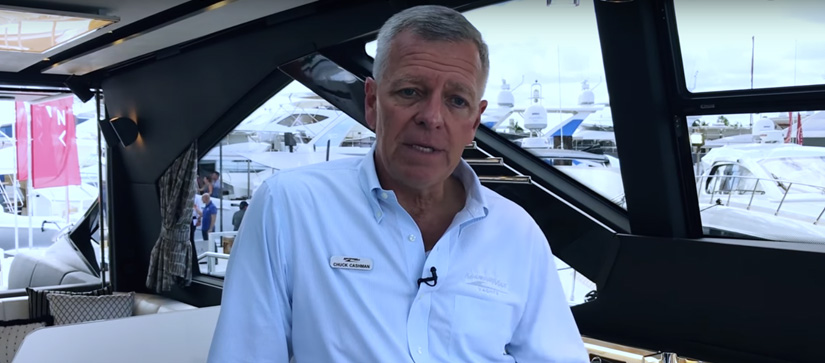 MarineMax Chief Revenue Officer, Chuck Cashman, took us on a tour of the all-new Azimut S7 at the Fort Lauderdale International Boat Show. This could be the most beautiful and technologically advanced yacht yet.
When it comes to luxury and seaworthiness, the Ocean Alexander 100 Motor Yacht cannot be beat. We had a chance to tour the 5 stateroom model of this magnificent vessel!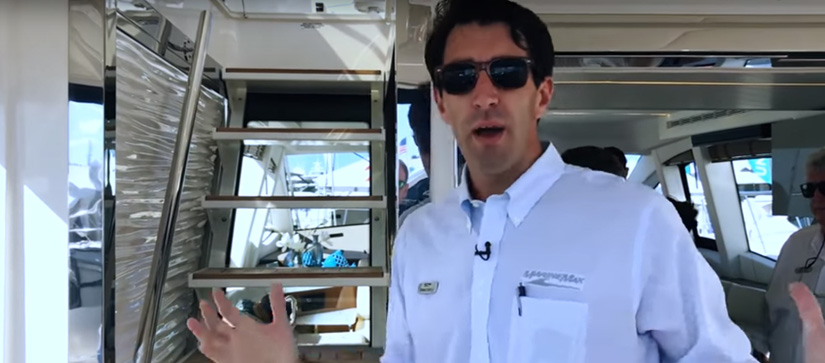 Sea Ray's new Fly 520 leverages the power of light through design choices that maximize views and minimize obstruction. The yacht's overall effect is more than just bright - it's brilliant.
Meet the boat that calls to mind cherished memories and empowers exciting new ones: the brilliant new Boston Whaler 350 Realm.
The Galeon 430 HTC embodies a sport character in a compact form. The 430 HTC is the perfect yacht for the customer who demands comfort, sophistication, and performance.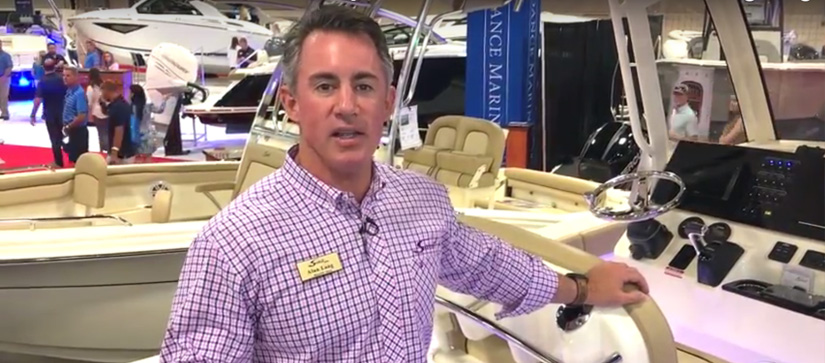 Sleek lines, innovation and high performance make this Scout 235 XSF the hottest boat in its class.
The MarineMax team brought you videos and photos from all the new and hot models at the Fort Lauderdale International Boat Show. Our favorites are available for you on this page, but you can find more videos on YouTube and more on Facebook.
View More Videos on YouTube
Explore More Photos on Facebook
The Boating Lifestyle In Motion
Now is your chance to get the inside scoop on the latest videos from the world of boating. From boat walkthroughs, events, and getaways coverage, to boat shows and new product unveilings, the MarineMax YouTube Channel has you covered.
Subscribe
The Boating Lifestyles Blog
Browse hundreds of articles on customer stories, tips, trends, gear, amazing boating locations and more found in our MarineMax Lifestyles Blog.
Explore Boating Articles
All the Latest Happenings
Find, explore, and connect with the MarineMax Facebook network. Find out what's happening in the world of boating whether you enjoy Fishing, Yachting, or just a leisurely cruise. Explore your favorite brands, all the latest models, and incredible events. Connect with your local MarineMax store for direct customer service and information about what's happening in your boating community. No matter what you're looking for, we've got it all on Facebook. 
Like