Trade-In FAQs
With demand being at an all-time high, your boat is worth more to us now than ever before.* Take advantage of top trade-in values now by planning ahead for a future trade-in! Order your dream boat and enjoy your current one while you wait. Schedule a free, no-obligation trade valuation today.
What are the benefits of trading in my boat instead of selling myself?

Once a dealer takes your trade-in you are no longer the owner of your boat and not responsible for it. When selling your boat yourself until you find a buyer for your boat you remain the owners and are responsible for it. Additionally, a dealer will likely have the resources to spruce up your boat and make it attractive to buyers if any work is needed. MarineMax has active customers looking for a boat, and it just might be yours! Since you are no longer the owner of the boat and have moved on to enjoying your new boat, you will not have to worry about the hassles of showing your boat to potential buyers, sea trailing it or having a survey completed either.

When trading in your current boat and moving in to your new boat, in some states, there is a sales tax benefit. You may only pay sales tax on the price of the new boat less the amount of the trade in. Check with your local state registration agency.

What is the difference between trading in my boat and working with a broker to sell my boat?

When you trade in your boat with a dealer, the process is completed and the dealer takes ownership of the boat and is responsible for it moving forward. When using brokerage services to sell you boat, you will continue to own your boat until a buyer purchases your boat.

What do I need to have to trade my boat in?

Have your title or documentation ready once you decide to trade-in your boat. Being prepared in advance eliminates the last minute search to find these documents.

How do I start the trade-in process?

With MarineMax simply contact your local store. A team member will talk to you to learn about your current boat and complete a trade-in evaluation. During this process, a sales consultant will also work with you to help you in finding your next dream boat!
Page Position for video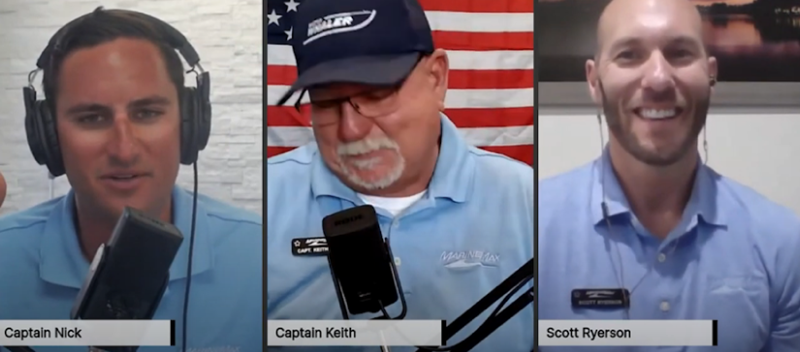 Play video for Boat Trailers: Added Value?
Boating Tips Live Clips
In this video, Captain Keith and Nick discuss boat trailers and if there is added value in these necessary items!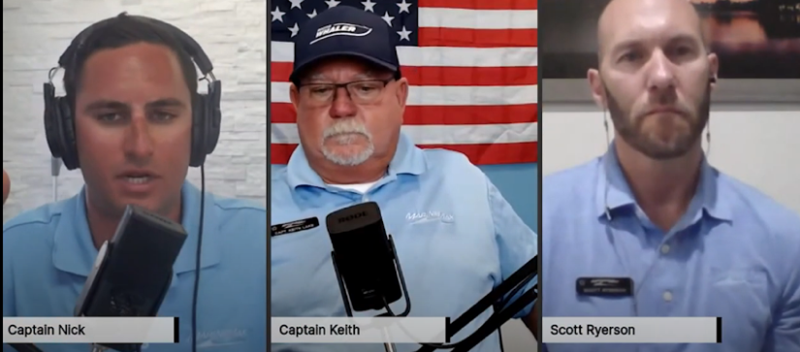 Play video for Different Boat Brand Resale Value
Boating Tips Live Clips
In this video, Captain Keith and Nick discuss the difference in pricing on boat manufacturer resale value!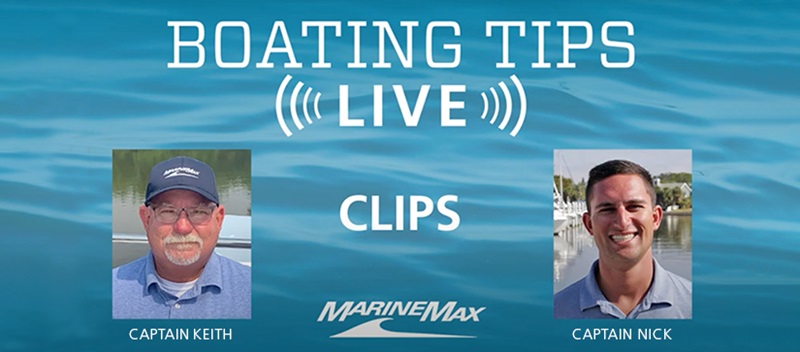 Play video for Pricing Out Boat Accessories on Trade-In
Boating Tips Live Clips
Speakers, radar, tolling motors, and more! Hear from the experts about pricing out accessories when financing your new boat.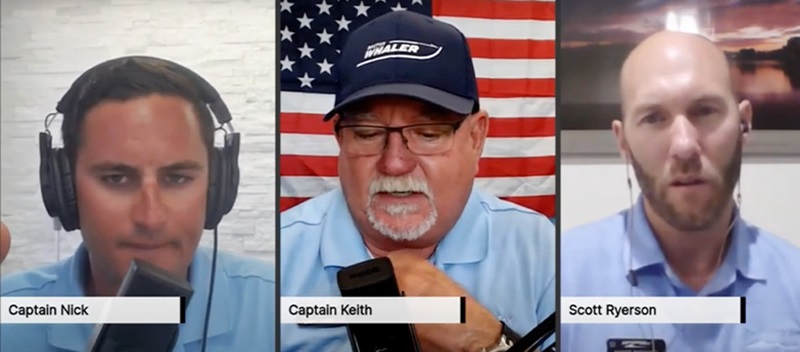 Play video for Boats and Trade-In Value
Boating Tips Live Clips
The Captains discuss different boat brands and their trade-in values. Learn about some of the differences.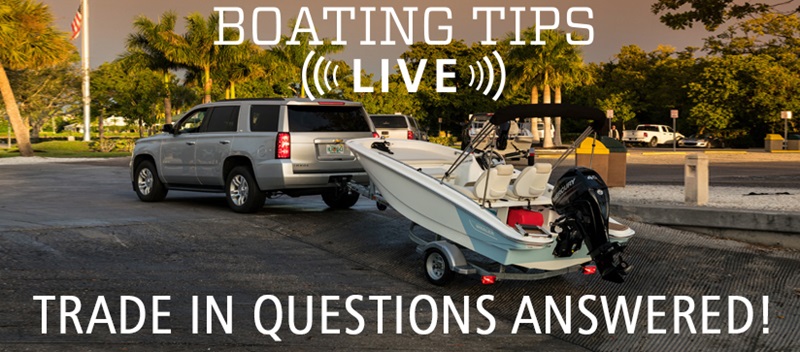 Play video for Your Trade In Questions Answered!
Boating Tips Live
In this episode of Boating Tips LIVE, Captain Keith and Captain Nick sit down with Scott Ryerson, MarineMax Greenville Sales Consultant, to talk about the Trade-In process. Now is the perfect time of year to trade in an old boat for something bigger or with newer technology, so you hit the water this season in style! Tune in every Monday at 3:00 pm EDT to hear the Captains chat about boating topics and ask your questions LIVE during the broadcast.
Page Position for form
Want more information about trading in your boat? Let us help!
Keeping You On the Water
From providing world-class service with factory-certified technicians to finding marina slips and dry storage locations, your MarineMax team will always be there.
Learn More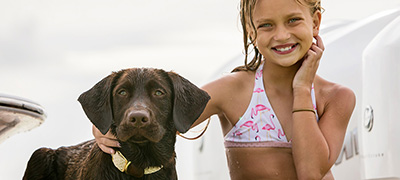 The Boating Lifestyles Blog
Browse hundreds of articles on customer stories, tips, trends, gear, amazing boating locations and more found in our Blog.
Explore Boating Articles
Max Makeovers
Update your boat and make it look like new again with our exclusive Max Makeovers. We can replace, repair or upgrade anything or everything in your boat.
Makeover My Boat