Carrying on the Fun: Family Boating Traditions Evolved
Boating with family and friends can lead to many exciting adventures and create memories that last a lifetime. Whether it's cruising along the shore, fishing, engaging in water sports, or something else just as exciting, often enough, the next generation will follow suit and may even add their own flair to the experience as time goes on. Read on to discover some unique and exciting boating traditions, or be creative and start your own!
1. Beach Olympics

Do you have a competitive crew at heart? Find a place to anchor up, get to the sand, and break out the games! Bocce is a well-known favorite that travels easily by boat and takes well to water and sand. Another favorite is French darts. You may know it by another name (there are several), but it involves two poles (about 5 feet long with flat ends), a frisbee, and two water bottles. And, of course, a football or Waboba ball is always a must. Beach volleyball, badminton, lacrosse, and even a sandcastle-building contest can be fun! Choose your games, and may the best team win!

2. Enjoy Watersports

Participating in watersports with the family is a tradition that can easily be passed down, such as in the story of the

Valuk family

. Whether you time how long a wakeboarder can stay up or enjoy towing along the kiddos on a tube, there's always an adventure on the water waiting to happen! And if you're considering a sport boat to kick off the event and make some wake, see more details

here

.

3. Travel to Lunch or Dinner by Boat

If you know some great restaurants to dock and dine at or even have a favorite location not too far from shore at a neighboring town to grab a bite, then make it a day to head out there via boat. There are some hidden restaurant treasures at

marinas

or by the water that can be fun for the whole family. Why not cruise to your next restaurant destination in style aboard one of these luxurious

Aviara boats

?

4. Camping on, Near, or Via Boat

Boating provides such a great opportunity for a weekend escape without having to get on a plane. Have a boat with a cabin? Find a marina to boat to and stay the night. No cabin? Look for a hotel with slips or a marina with a hotel nearby to spend the night at. If you'd like to avoid a hotel or want to be more in tune with nature, try spending a night under the stars camping on an island or beach. Check out these amazing places across the U.S. where you can do so.

• T.H. Stone Memorial - St. Joseph State Park - Florida

Head to the panhandle and enjoy a camping adventure at St. Joseph State Park. Complete with snow-white sand beaches with aqua-blue water lapping, this park is rated as one of the best state parks in the U.S. and one of the best beaches in the nation. Choose the right time of year and you can even try your hand at scalloping! Amenities include a boat ramp, RV and tent sites, cabins, hiking and nature trails, playground and more. Find out more about St. Joseph State Park.

• Fort De Soto County Park - Florida

Located at the mouth of Tampa Bay, you'll find Fort De Soto County Park which straddles five interconnected islands and 1,136 acres. Boating into the Gulf of Mexico is just minutes away and a short cruise away is Egmont Key State Park, where you can go back into history and explore Fort Dade. Egmont Key is only accessible by private boat or ferry and does not offer overnight stays (or drinking water). At Fort De Soto you'll an abundance of natural beauty, an 800-foot-long boat launching facility with eleven floating docks and 238 campsites. Find out more about Fort De Soto County Park.

• Lake James State Park - North Carolina

This park has everything for enjoying the outdoors and offers hiking, mountain biking, fishing, swimming, and boating. There's even a set of 30 campsites on Long Arm Peninsula, exclusively for boaters. Boat ramps at Hidden Cove and Canal Bridge on N.C. 126 are between the park's two day-use areas. Find out more about Lake James State Park.

• Dale Hollow Lake - Tennessee

With 27,000 acres and 620 miles of shoreline, not only can you find great camping, but you will also not lack a cove to explore by boat. This lake spans the Tennessee-Kentucky border, and you'll find Dale Hollow Lake State resort Park on the Kentucky side, but the adventurous can try boating in and primitive camping on the Tennessee side. Find out more about Dale Hollow Lake.

• Rogers Rock Campground - New York

Located on Lake George, Rogers Rock Campground is a popular destination with families offering swimming, boating, hiking and bicycling. This campground offers both individual and group sites. The two areas for groups accommodate 35-60 people. A boat launch is available. Find out more about Rogers Rock Campgroud.

5. Cooking Aboard

Start a tradition of creating future grill masters by cooking up some fun on the water. With access to a grill, you can jazz up any menu. Whether you have an electric or propane grill, the options are seemingly endless. From hot dogs to steak or fish (even better when you just caught it), the joy of cooking and eating on the water doesn't get old. Check out some of our favorite recipes, or look at one of these great spaces to grill aboard one of these American-Made Cruisers Yachts.

6. Deep Water Swim

Do you have a family of avid swimmers? If you're like us, we mostly find ourselves seeking a fun location where we can touch the bottom and even get to land. Change it up and make it a tradition to go deep to float. You'll feel truly relaxed and connected with the water. Plus, sunsets are even better while peacefully floating. Don't forget the floats and life jackets! For a phenomenal boat that will handle almost any depth and type of water, check out one of these

Aquila Power Catamarans

.

7. Go Somewhere New

If going to the same place is traditional in your family, why not change it up and try someplace new? Instead of the same routine, search your area online and find something different, contact your local MarineMax for ideas, or check out our

events page

. Look for parks on the water, restaurants you've not visited, or city or municipal docks that give you access to walk to an activity. Or, explore a tad beyond your normal hangouts. Sometimes we're surprised by what we discover with just another 20 minutes of cruising! Try discovering exciting new places on a

Sea Ray

.

8. Explore What's Below

Grab a snorkel and dive in—you'll never know what you can find. You may be lucky to have local spots that provide great underwater structure and life for snorkeling. Even on a lake, there's often more to see than you think. Learning to snorkel can also be a great way for kids to get used to going underwater and get them excited about sea life. Head out to a new snorkeling location aboard one of these stunning

Galeon Yachts

.

9. Teach Your Kids the Ins and Outs of Boating

When they are old enough to understand or get excited about being on a boat, make it a fun tradition to teach them boating safety and the rules of the water. Have them take a more active role in boating for the day and make them your co-captain. Explain the steps in anchoring, docking, turning on the boating, using accessories, and more. It will help to grow their confidence on the water and start preparing to become captain of the boat one day too.

10. Have a Family Fishing Tournament

Pick a date, invite the family, and have a blast with this fun event that can involve many! A fishing event is another exciting way to get together besides having a traditional cookout. Pack your coolers, grill out for the crew on the boat or shore nearby, and you can even have prizes for whoever reels in the biggest or fastest catch—it's what memories are all about! If you need a great boat to fish from, check out the latest from

Boston Whaler

.

11. Evening or Night Boating

Are there a few night owls in the family? If so, boating under the stars can be a fun and unique experience. When it's dark, special precautions, safety knowledge, and a good understanding of your local waters are a must, but an evening cruise under the stars can be a beautiful way to experience boating in a new way and enjoy stargazing. If you want to give it a whirl, verify that your boat's navigation lights are in good working order, bring a strong flashlight, and stay within channel markers and areas you are familiar with.
Want More Tradition Ideas? Lets Connect!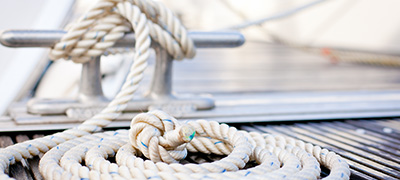 Brush Up Your Boating Skills
Our goal is to make sure you and your family feel confident and comfortable operating your boat. Our videos featuring experts will help.
Get the Tips
Getting Started is Easy!
Staying safe on the water starts here. Enjoy the journey as you explore different types of boats, activities, and much more.
Discover the world of boating
View Our Marinas
With vast storage, convenient locations, and incredible benefits, our marinas are the perfect place for your boat to call home.
Where's My Marina?