Top Outdoor Activities for Boaters
One of the most wonderful parts of boating is all the ways you can enjoy it. From fishing to watersports to relaxing, there's something for everyone. While we all have our favorites, if you're like us you're planning to spend a lot of time on the water and looking for some new ideas to freshen up your boating itineraries. So, here's a few we've discovered.
1. Beach Olympics

Have an active and competitive crew? Then find a place to anchor up, get to land and break out the games! Bocce is a well-known favorite that travels well by boat and takes well to water and sand. Another favorite is French darts. You may know it by another name (there's several), but it involves two poles (about 5ft long with flat ends), a frisbee and two water bottles. Space the poles apart and stand up in the sand, place a water bottle half filled with water or sand on each. You'll need two teams to man each pole. Try to hit the other's water bottle and if you do the other team will try to catch it. If it hits the ground the throwing team earns a point. And of course, a football or Waboba ball is always a must. You can even take to the water and have a watersports contest tubing, wakeboarding and more! Choose your games and teams and may the best team win!

2. Lunch or Dinner by Boat

Sometimes we simply run out of ideas for what to make for lunch on the boat or just get tired of sandwiches (for new ideas check out Cooking on Your Boat below!). Find a local restaurant on the water and stop in for a meal or get takeout for a delicious change up that requires very little effort on your part.

3. Staying Overnight

Boating provides such a great opportunity for a weekend escape without having to get on a plane. Have a boat with a cabin? Find a marina to boat to and stay the night. No cabin? Look for a hotel with slips or a marina with a hotel nearby to spend the night at. If you'd like to avoid a hotel or want to be more in tune with nature, try spending a night under the stars camping on an island or beach.

4. Cooking on Your Boat

Going to a restaurant is great, but it can also be quite a delight to whip up a delicious meal on your boat. With access to a grill you can really jazz up the menu. Whether you have an electric or propane grill or are able to get to get to land and utilize charcoal, the options really open up - from hot dogs to steak or fish (even better when you've just caught it!). Check out some of our

favorite recipes

.

5. Deep Water Swim

If you're like us, most of the time we find ourselves seeking out a fun location where we can touch the bottom in the water and even get to land. Change it up and go deep to float. You'll feel truly relaxed and connected with the water. Plus, sunsets are even better while peacefully floating. Don't forget the floats and lifejackets!

6. Go Somewhere New

This sounds pretty obvious, but we all get in a routine (or dare we say rut) and may end up doing the same thing over and over. So, take a moment to Google your area and find some place new to go or contact your local MarineMax for ideas. Look for parks on the water, restaurants you've not visited or city or municipal docks that then give you access to walk to an activity. If you live on the ocean, try a nearby lake, river or spring. If you're landlocked, is there another lake you've not been too? Or, maybe you simply need to go a little farther than your normal hangouts to find something new. Sometimes we're surprised what we find with just another 20 minutes of cruising!

7. Explore What's Below

Grab a snorkel and dive in. You'll never know what you find. You may be lucky to have local spots that provide great underwater structure and life for snorkeling. Even on a lake there's often more to see than you think and maybe you'll even find a pair of sunglasses! Learning to snorkel can also be a great way for kids to get used to going underwater and get them excited about sea life.

8. Teach Your Kids the Ins and Outs of Boating

Choose a day to not just take your kids and family for a fun day on the water but teach them boating safety and rules of the road. Have them take a more active role in boating for the day and make them your co-captain. Explain the steps in anchoring, docking, turning on the boating, using accessories and more. It will not only continue to grow their love of the water but give them the chance to start preparing to become captain of the boat one day.

9. Share Your Love of Boating with a Newbie

We all love boating so much that we can't help but share it! Find a friend who doesn't normally get to spend time on the water and show them how amazing it is. For this it's often great to choose your favorite activities as you'll see them in a whole new light as you watch your friend experience them and fall in love with boating too.

10. Evening or Night Boating

This requires some extra special care, safety and good knowledge of your local waters, but an evening cruise under the stars can be a beautiful way to experience boating in a new way as well as enjoy some stargazing. You'll want to make sure you're navigation lights are in good working order, bring a strong flashlight and make sure to stay well within channel markers and areas you are familiar boating in.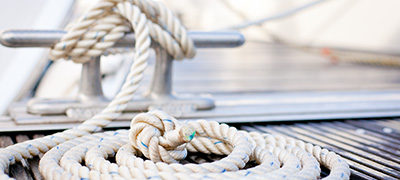 Brush Up Your Boating Skills
Our goal is to make sure you and your family feel confident and comfortable operating your boat. Our videos featuring expert boaters will help you increase your knowledge.
Get the Tips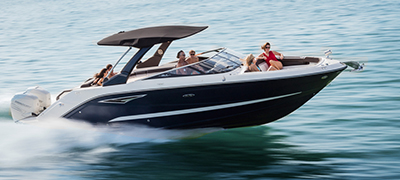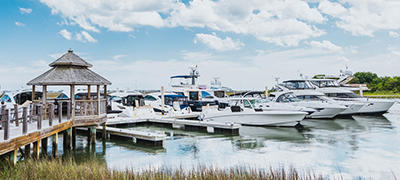 Amenities Abound
With vast storage, convenient locations, and incredible benefits, our marinas are the perfect place for your boat to call home.
Where's My Marina?